ON INLANDER.COM

NEWS:
The Pavilion may not be
getting the full covering
that was originally advertised, but it has gotten some pretty cool shading and lighting.

NEWS:
Mike Sparber is the new
director
of Spokane County Detention Services.
IN OTHER NEWS...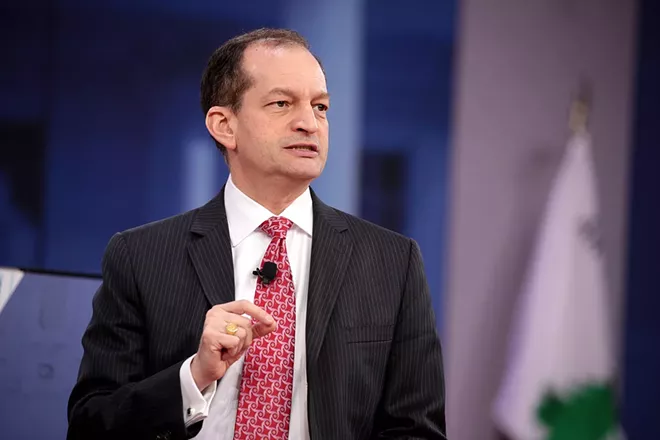 Acosta La Vista, Baby
Alex Acosta, Trump's labor secretary, resigns after being hammered for the super cushy deal he gave to alleged sex trafficker
Jeffrey Epstein
. (
Washington Post
)

The Almost Coup of Donald Trump
Politco's Tim Alberta chronicles the days after the infamous
Access Hollywood
tape
, when everyone thought Trump
was doomed
.
No Such Thing As a Free Sandwich

Turns out that
Spokesman-Review
columnist Shawn Vestal is
not a fan of Nadine Woodward
.

Troll Hunter
How Spokane politicians deal with mean
social media commenters
. (
Spokesman-Review
)
Historical Legacy
Tony Bamonte, former sheriff and beloved historian, has
died
. (
Spokesman-Review
)