July 4. Just another long holiday weekend, right? No, it's a special day that all Americans should celebrate — and revere. But why do we do so?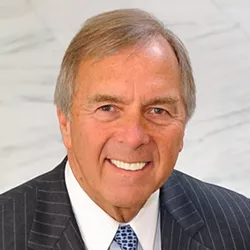 For the first time in my life, I celebrated America's Independence Day in the country from which we first sought independence 240 years ago. I've always known why we celebrate July 4, because I had parents and teachers who drummed it into me. It's hard to believe we once fought the "redcoats" for our survival, but now Great Britain is our strongest ally. The reason we sought independence was America's desire for freedom from an oppressive government that ignored the people.
Today, too few Americans know why we celebrate July 4. As I wrote this from England, I couldn't help but be struck by the way the United States provides a stable government so different from our mother country's. On the heels of the Brexit vote here, where 72 percent of voters turned out, the prime minister resigned, along with other parliamentarians. The "remain" voters and opposition leaders are in an uproar, seeking modification of the people's vote.
When Obamacare passed without Republican votes, the president didn't resign, nor did the law's opponents. Americans generally accept voters' choices, realizing that another election looms two short years away, where the whole House and one-third of the Senate is up for grabs. The people can choose a new president and other leaders every four years. The Founders employed genius when they designed our government, offering freedom of choice to the people and a government designed to be stable. England has sporadic elections.
As for religious freedom, the Church of England remains the established Christian church in England, and the monarchy heads it. In 1776, the Church dominated everything, restricting religious freedom. The Book of Common Prayer was established by English law. That's why Pilgrims sought a new land, with religious freedom.
We Americans should celebrate the freedoms we fought for more than two centuries ago. Our Founders developed a Constitution that would afford Americans the most freedom in their new land. That's why we became a country. Unlike the parliamentary system in England, where birthright is a factor in who serves, the U.S. has free elections without political heritage being a consideration.
America also boasts three co-equal branches of government, with an understandable judicial system that has a final say on Constitutional issues. Not so in England, whose court system is convoluted and confusing. It consists of three separate systems; one for Scotland, one for England and Wales and another for Northern Ireland, with one Supreme Court over all the others. It has eight different judicial entities, each with a specific responsibility, making it extraordinarily confusing.
It's also important to know about the freedoms that our ancestors fought and died for. They're contained in the immigrant citizenship test that immigrants must pass if they're to become citizens.
Years ago, while in public office, I formed a charitable foundation to help all Americans, but particularly students, get a better civics education. My children were younger then. I wanted input from young people concerning issues of the day. The foundation has grown and evolved.
Now the foundation is focusing nationally, offering a free web app package to schools, emphasizing civic learning and awarding scholarships. Any American can take the test: Just log on to nethercuttfoundation.org. It's free, and takes only minutes. Go ahead, take the test! (Scores are confidential.)
Spokane's Garco Construction has offered civics and current events questions to its employees at weekly staff meetings. So have other Spokane businesses. It's a good way to help Americans know about America and appreciate our rich history.
STEM (science, technology, engineering, math) education is valuable, but should be integrated with civic learning if we're to fully educate America's future leaders. Helping students learn about Constitutional basics is the best way for them to perpetuate our governmental system. As I watch an alternative government at work here in the UK, I can see even more clearly that ours is worth protecting.
On January 20, 2017, one of the presidential candidates will grasp the Bible and swear out loud to "preserve, protect and defend" the U.S. Constitution. So will every senator, congressman and federal official who's elected or appointed. They should have at least read the Constitution and know something about it. Having worked in that environment, I know that too many officials don't know Constitutional basics.
With the July 4 holiday still fresh, now is a perfect time to learn about our most sacred government document and understand why we celebrate Independence Day. ♦