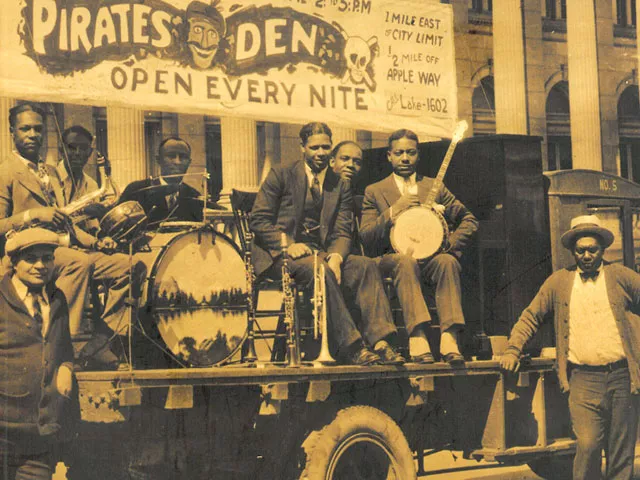 One might think that this slender volume, with its sepia-toned cover, trades in the dusty currency of a long-forgotten or oft-ignored side of Spokane — its black citizens.
Yes, dear readers, and no, not at all.
The stories of blacks settling in Spokane have been largely unheard, but author Jerrelene Williamson doesn't offer dry crumbs from the archives. There is a vibrancy to these pages filled with old photographs, and a delight that comes from connecting a familiar name in the way-back to people who are still here in the right now.
"I knew those people. That's what makes the difference," Williamson says.
She needed to look no farther than the people who turned out for her reading at Auntie's last week to see the truth that African Americans in Spokane is a living history.
The audience was filled with people whose forebears are in the book.
Of all the people commemorated in a 1989 centennial display put on by the Spokane Northwest Black Pioneers, "only three are left today," Williamson says. Two, Ruth Nichols and the 102-year-old Willie Earthman, were in the audience last week.
"These bones are feeling very pioneer-ish tonight," says Nichols, who feistily resisted revealing her age. "I am very proud of this book, and the people in it — and looking so good, too!" Williamson, with the help of her daughter Jennifer Roseman, approached Arcadia Publishing to reprise some of the materials from the centennial display.
African Americans in Spokane, with its format of photographs and captions, is more like a historical yearbook than a weighty tome.
It outlines two main migrations of blacks to Spokane — in the late 1880s after the coal mines at Roslyn shut down, and again after the Second World War, when many black military men saw the city as a friendlier place to settle down and raise families than places in the East or South.
"I wrote the book because I wanted people to know what it was like. Even though we were invisible … we were here," Williamson says.