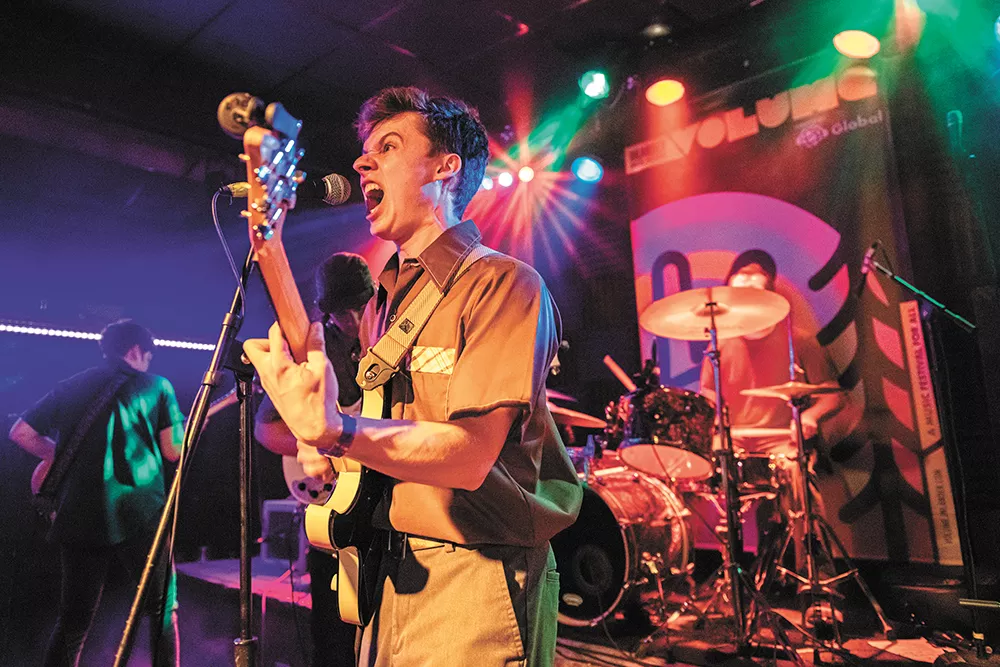 Spokane's music scene seems to be more vibrant than ever, and a number of our favorite artists have been really busy lately, churning out new tunes. We thought we'd shoutout a handful of new local releases that we've been rocking out to in the waning weeks of summer; maybe it'll turn you on to your new favorite band.
BALONELY, STAPLES
Since dropping their debut album Stories late last year, the Spokane band BaLonely has been hard at work on new music and has grown from a trio to a five-piece. Now they've got a sophomore LP called Staples, and it's an album all about the very act of consuming music and having it, in turn, consume you — from its title track about a song that lodges itself in your head, to "The Riff," a tribute to the joyous discovery of a great melody. Available on Spotify and Bandcamp.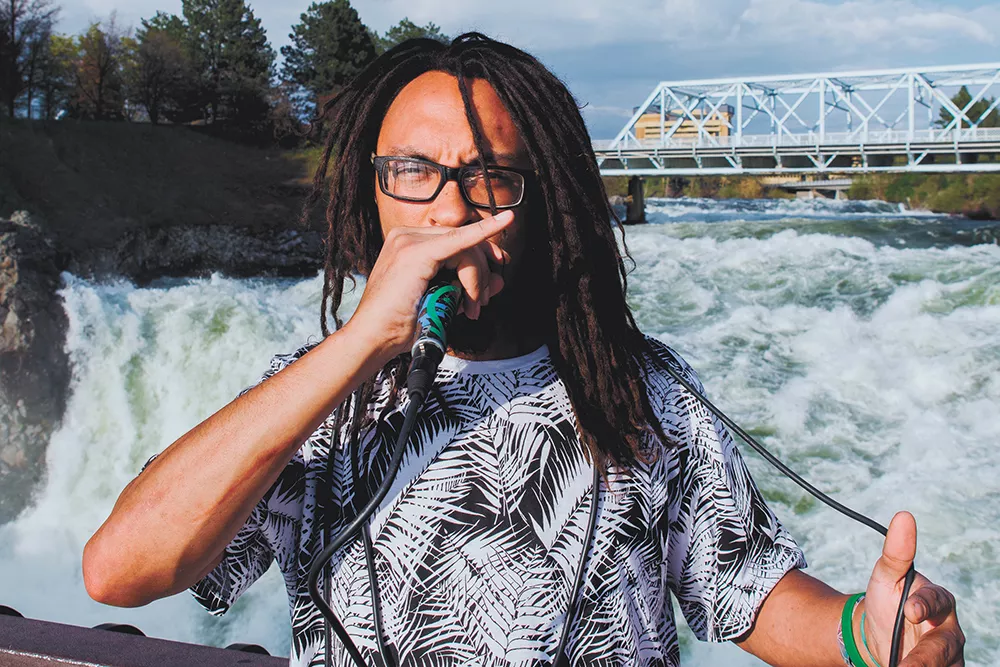 BROTHA NATURE, THE COSMIC NINJA
Eli Dyer, better known as Brotha Nature, has been a feature in the scene for a while now, with a distinctive style that exists somewhere between dreamy R&B and dextrous hip-hop. He dropped The Cosmic Ninja back in May, but only recently celebrated its physical release, which is the best way to hear its airy production style courtesy of Lucas Brown. The album is a nice encapsulation of his live shows, where he utilizes looping to blend a melange of sounds — vocals, prerecorded samples, beatboxing and trumpet licks. Available on Spotify and Soundcloud.
VANNA OH!, "BEAR NAMED SUE"
The alter ego of singer-songwriter Lindsay Johnston, Vanna Oh! is set to drop a full-length album on Sept. 20, so keep an eye out for that. In the meantime, she released a music video for the single "Bear Named Sue" last week, a blues-rock jam with a guitar riff that slices through the song like a razorblade. Johnston is about to take off on a West Coast tour, returning to Spokane with a homecoming show on Oct 11. Available on Spotify and YouTube.
THE EMILYS, "SUNDAY FASHION"
In less than two and a half minutes, the Emilys' newest single "Sunday Fashion" gets its hooks in you. And it's all hooks, each piece of the song catchier than the one before. That's typical of the Spokane three-piece, who are masters of the quick-and-dirty pop-rock song so spirited and sugary that you'll just have to play it over again as soon as it's over. Here's hoping we get a full-length release in the future. Available on Spotify.
WILD ROSE
Speaking of new albums we love: Olympia's Oh, Rose — who performed at last year's Volume Music Festival — has released their newest record, While My Father Sleeps. It's worth a listen (or 10), with singles "25, Alive" and "Baby" standing out along with the toe-tapping "Easy," fuzzy, bass-heavy "You Got Fire," and the moody "Water." The first time I heard the band, I found myself laughing out loud, stupefied, more than a little delighted, and exclaiming to anyone within earshot: "Where the hell did that come from?" At that moment I was listening to "Seven," the title track of the band's 2016 album, when about halfway through the melodic tune, something dramatic happens: Singer Olivia Rose explodes with a throat-shredding scream so grimy and wild that I peeped at my phone to verify that it was still indeed the same song. Turns out, Rose's voice swings playfully throughout the band's entire catalog, at times sweet and loving before taking dramatic left turns. Available on Spotify. (JACOB H. FRIES)
FOR A GOOD CAUSE
Allen Stone has only played a handful of local shows since he moved back to Spokane, but his next gig is one for a good cause. The popular R&B crooner is set to headline a Sept. 9 concert at Arbor Crest Wine Cellars (4705 N. Fruit Hill Rd.), and proceeds will benefit the Northwest Parkinson's Foundation. General admission for the event runs $50, and VIP tickets — which include drink tickets and a meet-and-greet with the musicians — are going for $125. The music starts at 5 pm with back-to-back opening sets by the bluegrass-country outfit Buck99 and jazz group 4'derves. See nwpf.org for tickets.
CENTURY CLUB
Anyone who's seen the evolution of the outdoor summer stage at Northern Quest Resort & Casino knows the venue has never been better than it is right now. The grandstand that opened in 2018 added 1,000 seats and improved sight lines for concert-goers, not to mention creating better seating for both ADA customers and casino VIPs. The stage has grown over the years, too, and the current iteration can handle pretty much any touring production you can think of, as giant video screens on either side assure great closeups of the musicians on stage whether you're in the first row or the last. As Northern Quest's 2019 summer season winds down, that outdoor stage hits a serious benchmark with the final concert, rising country stars Old Dominion, who hit the stage on Sunday, Sept. 15. Old Dominion marks the 100th outdoor concert at Northern Quest, a series that's included living legends like Dolly Parton and John Fogerty, new stars like Kane Brown and Avett Brothers, and everyone in between, in every genre imaginable. Here's hoping the next 100 summer shows there are even better. (DAN NAILEN) ♦