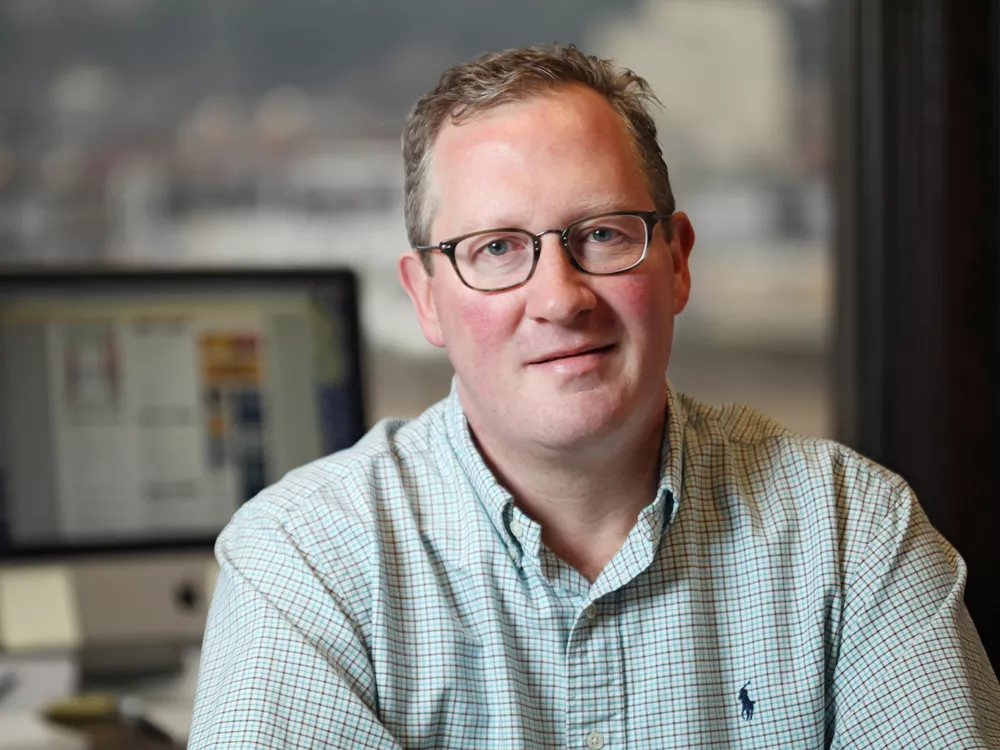 North Idaho is attracting national attention — again. Way back in 1907, the Steunenberg murder trial pitted the forces of labor and capital against each other and had an anxious nation holding its breath. Would the two sides trigger an all-out class war? Today — as you'll read in this issue — Kootenai County is on the national radar for its one-party rule. Will purity tests on culture issues trigger a political civil war inside the Idaho GOP?
Last fall, the New York Times blog FiveThirtyEight wrote that Idaho is "a really red state. … Its electorate is mostly anti-abortion, anti-union and anti-federal government. … [Idaho] is about twice as Republican-leaning in presidential elections as Mississippi."
Times have changed. I spent a lot of time in Coeur d'Alene growing up. I remember Playland Pier; my grandparents, Archie and Hilda McGregor, owned Lakeview Court just across Northwest Boulevard from the beach. My grandparents, like most locals, were FDR Democrats, with hardworking roots and middle-class aspirations. Maybe they still remembered the stories of the time mine owners had the governor declare martial law in the Coeur d'Alene Mining District and lock up a thousand or so miners for weeks. (Of course, the miners did blow up a smelter.) Gov. Frank Steunenberg declared martial law in 1899; he was later killed by an angry miner. The book about the whole affair, Big Trouble, is one of the definitive histories of class warfare in America.
But a funny thing happened since the class wars of the 1890s-1930s; they were replaced by the culture wars of the 1960s-present. Meanwhile, economic conservatives (today's mine owners) coopted social conservatives in places like Orange County and now Idaho. And while their economic agenda has been successfully enacted (tax cuts, bailouts, "businesses are people"), the social agenda is never quite realized — conveniently leaving the political troops at-the-ready to blame liberals for another election cycle.
That's why, as Coeur d'Alene City Councilman Dan Gookin says in our story, "We're taking national issues and projecting them on a local level."
North Idaho is one of America's great places; it deserves dynamic leadership. And the issues are very real for residents. In education, Idaho was just ranked 48th in the nation by Education Week. And in pay, Idaho is 37th in median household income, according to the 2010 Census.
Will the various factions of Republicans just be against everything? Or will they become effective leaders and create a better community? Will another group rise up to defend the common good?
As this experiment in one-party government plays out right here in the Inland Northwest, we'll all be watching.