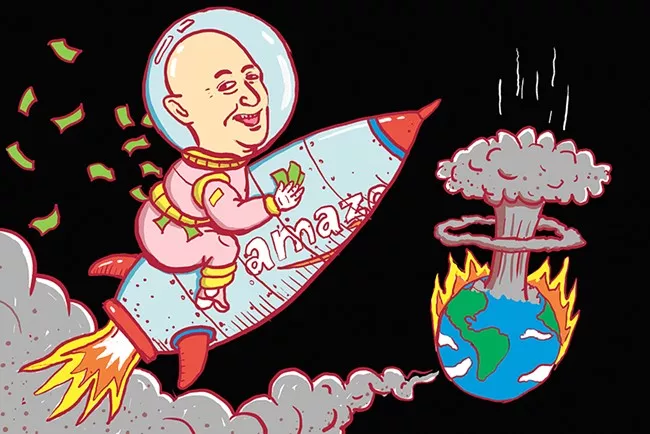 ON INLANDER.COM
NEWS
: In case you missed it Friday, Spokane educators
ratified a contract for a pay raise
, making them the largest district in the state to do so (at the time).
NATION
: Brett Kavanaugh would certainly alter the U.S. Supreme Court. But
how exactly
?
NATION
: The U.S. government is denying or delaying work visas and the restrictions on legal immigration could be
hurting business
.
IN OTHER NEWS
Labor Day pays off
Central Valley teachers have been negotiating their own salary increase, working through Labor Day weekend to do so. It paid off: The Central Valley Education Association has reached a
tentative agreement
with Central Valley School District. (KXLY)
Back to normal
After a long weekend for many, it's time to get back to work. Nothing says "welcome back" quite like a cup of coffee, a sunny day and
wildfire smoke filling your lungs
. (KREM)
Money maker
Amazon's market value has
crossed $1 trillion dollars
, and that's
before
the company even opened up a new fulfillment center in Spokane. (
New York Times
)
Just Do It
Nike has added a controversial figure to its "Just Do It" campaign:
Colin Kaepernick
, who kneeled during the national anthem in protest of racial injustice
and
was then shunned by the NFL. Now, people say they're boycotting Nike, even burning Nike products (which, of course, they already bought) and posting the videos on social media. (CBS)