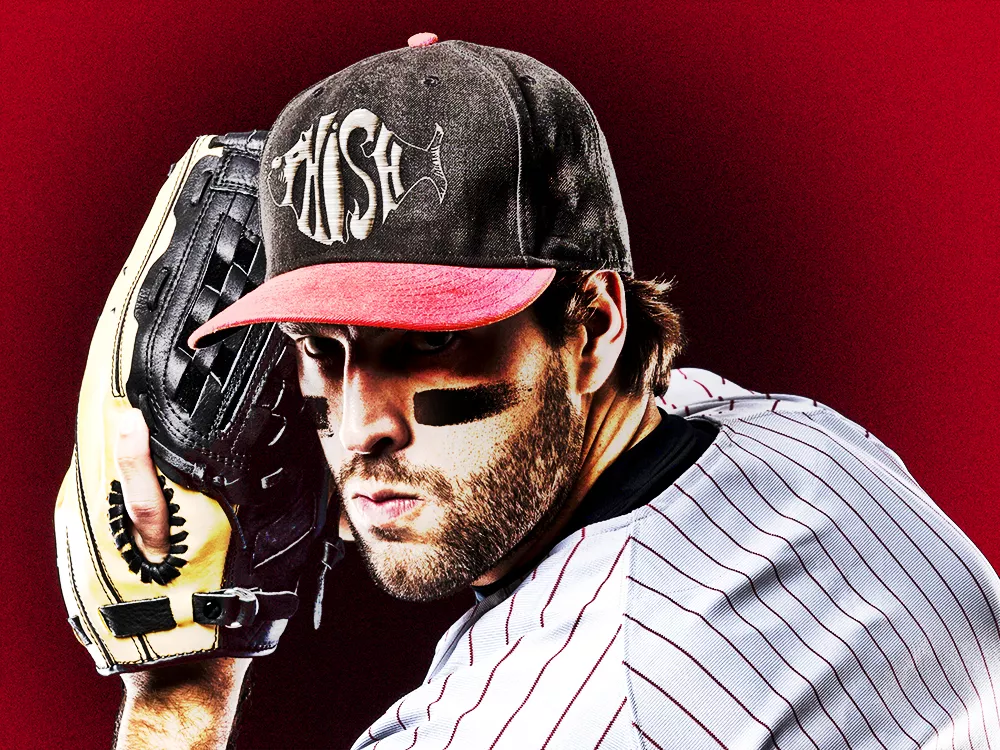 My friend is paying more attention to his cellphone than the conversation around the table or his full beer on top of it, and he's not the sort of guy to do either of those things on a perfect July day.
"They opened with 'Crowd Control,' and then 'Chalk Dust Torture,'" he tells me.
Most people wouldn't know what the hell he was talking about. Thanks to my hippie youth, I'm aware that these are the titles of songs by Phish, the band that at this very moment on this July day are kicking off a show in Saratoga Springs, N.Y. He was following a Twitter feed listing the song titles as the band played them.
While I confess to enjoying the occasional Phish concert and at one time was all but obsessed with this seminal jam band, I didn't especially care when he added that "the boys," as he calls them, don't usually play "Chalk Dust Torture" that early in the show. Then again, he probably didn't care an hour earlier when I'd flipped through my wife's phone, then lamented to no one in particular that the Seattle Mariners had just been thumped 13-4 by the Cincinnati Reds.
Phish fans and baseball fans, oddly, are very much alike. Both are obsessed with statistics. At times, both are hypercritical. And both are deeply concerned with tradition, idiosyncrasies and inane nuances and share a habit of annoying the shit out of people who don't share in their devotion.
If you don't know, Phish fans are among the most hard-core in all of rock music because the quartet — celebrating their 30th anniversary this year with a tour that hits the Gorge Amphitheatre this weekend — is highly improvisational and has a few hundred songs in their catalogue, meaning every show is a little, or a lot, different. And despite their terrible lyrics, Phish is probably one of the most talented assemblages of rock musicians ever, which doesn't hurt.
Rob Mitchum is a 34-year-old science writer and freelance music journalist from Chicago who saw his first Phish shows in the late 1990s. Other than the fact he's on a mission to listen to, and review, every live Phish recording since 1993 on his blog and Twitter feed, he's a well-adjusted husband and father.
He's one day removed from a three-day binge of Phish shows (which brought his total up to 50) in his hometown; one of the shows was rained out, another featured a storm delay. It's not lost on him that this sounds very much like a baseball recap. He's made the connection before. In his younger days, he'd bring a notebook to Phish shows and write down the set list. When he goes to baseball games — he's a St. Louis Cardinals fan — he keeps his own scorebook.
Beyond the stats and things, the exciting thing about Phish that's like baseball is that you can get a bad show. In a weird way, that makes the good shows better.
"If they were the same thing every night, it wasn't the sort of show I'd go to," says Mitchum. "It's a lot like going to the ballpark, and you're hanging out and drinking beers when your team is getting blown out. But you'll come back the next day because it's a whole new game."
Especially during the early 2000s after their first hiatus, Phish has played some pretty bad shows. I saw one of them in Las Vegas in 2004 and was disappointed as hell, because Trey Anastasio was either messed up or didn't give a damn. But it didn't stop me from trying to find tickets to the next night's show.
Other bands have hard-core followers who aren't satisfied with seeing merely one show per tour. The Grateful Dead had the most storied and sizable group of devotees. To a lesser degree, Dave Matthews Band and Widespread Panic have cultivated the sort of statistic-tracking superfans found in the Phish community. But there's something about the sustained fandom of the Phish universe, and its ingrained culture, that warrants a comparison to those who love America's pastime.
Both baseball and Phish embraced technology ahead of their peers, enabling the addictions of their followers. Baseball was tracking wonky things like slugging percentage before football even thought to record quarterback stats. Similarly, Phish fans were among the first rock communities to harness the Internet, posting set lists online the morning after shows so fans like Mitchum could rush to their computers and see them, like a baseball junkie would rush to check box scores. Baseball teams long ago began televising all their games to hook fans, and now several Phish concerts on each tour are webcast — for a fee, of course — live for fans who can't cross the country for a show.
On this July night, my friend has decided that the band is killing it out there in upstate New York. He's debating going home and shelling out some cash for the webcast. It seems ridiculous and his wife tells him so.
But I know how he feels. I might not care about Phish these days, but if the Mariners were in a tight game and Felix Hernandez was on the mound throwing smoke, I'd want to go home, too.
Phish • Fri and Sat, July 26 and 27; both shows at 7:30 pm • Gorge Amphitheatre • Quincy, Wash. • $60 plus fees • livenation.com