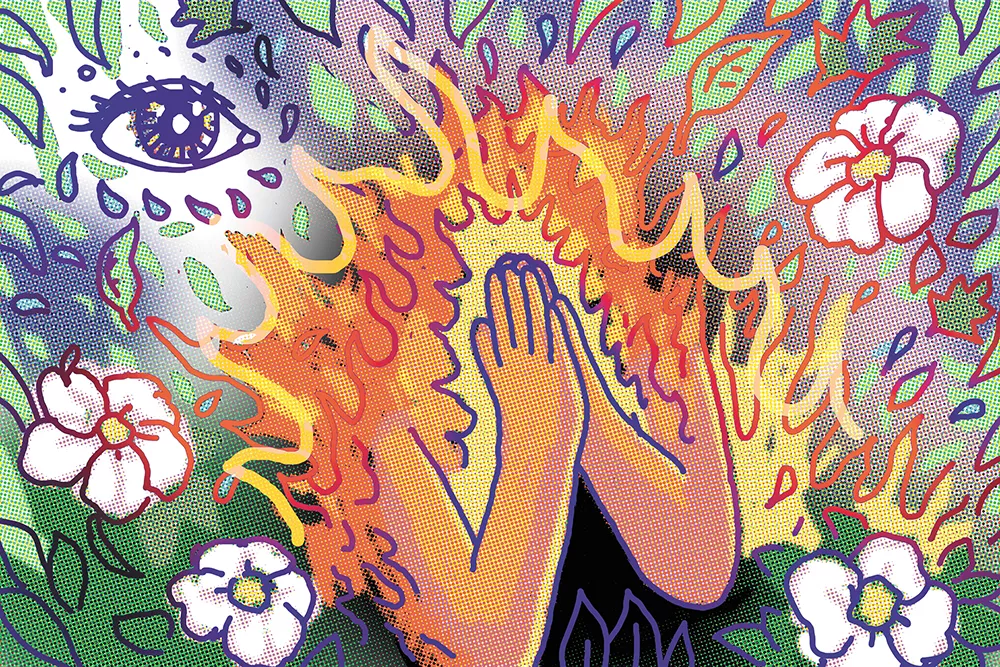 For... cotton candy (preferably pink), including its strange texture, melting in the mouth like some Brillo pad with a slightly gentler temperament. Similes, metaphors and analogies, oh my. Plays (on). Words — in a variety of flavors — gooey love letters, fantastic fiction, phenomenal poetry (and women and "Ain't I " one of those) or touching text messages. Alliteration. Public libraries. Coates, Kingsolver, Danticat, Wilson and Walker. That first work of fiction that resonates within — Winter Dreams by F. Scott Fitzgerald. Writing with a good pen. Vocabulary. Petrichor — the smell of Earth after the rain. Learning.
Growth mindsets and grit. bell hooks' on love, instructions to internalize suffering, not as punishment, but as lessons for optimal living because even pain, heartbreak from once sacred now severed connection, is capable of stunning transformation. Know thyself. Reflection. Cleansing tears. Deep breaths. Character development. Secular Buddhist concepts, such as nonjudgmental internal investigation, empathy, equanimity, forgiveness and compassion but combined with real wisdom (no doormats here). Anti-fragility, agency and bodily autonomy. Saying no. Finding your voice. Building appropriate boundaries while deconstructing unnecessary walls. Allowing love in(ternally). Respecting every inch of ourselves. The Gospel according to Lizzo.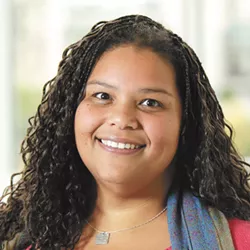 Humor. Hufflepuffs. Genuine smiles and smart-ass smirks. The meme of a lady being held back while squaring off against that white cat. Giggles. Technology. True efficiency, which does not include the constant de-autocorrecting of duck. Our semi-omniscient collective brain reflective better known as "The Google." Getting older. Nostalgia. Roses, reminiscent of the love of my most amazing mother. Rose-gold, quartz and colored-glasses. Sweet aches of longing as reminders to love better. Ancestors. Haitian rum and drum beats. Protection.
Family, both the kind you make and inherent. Little white doggies named Fern(ie) and #Fam. Being "Auntie" Inga to Enzo and Ani. Creating a village to raise children well. Fred Rogers' style kindness in every interaction (won't you be my neighbor because "No man is an island, entire of itself" — Donne's Meditation XVII).
Jamaica. Ripe, juicy, heavy mangos weighing down limbs. Swimming in the Caribbean Sea, where water's molecules reflect boundless shades of blue — teal, green, cornflower, turquoise, steel, sapphire and electric. Youth. Innocence and less complication. Juxtaposition. Nuance. Complexity and layers. Baklava. Butter.
Smooth, creamy bronzy-colored skin, absorbing sun's light. Park picnics on lush grass, thick-as-carpet, during those first tepid spring days. Bees. Red ripe raspberries. All of our senses, including touch — when a baby's chubby palm grabs onto your finger, or a gentle nudge on the small of the back and moments when breath and lips mingle. Iced lemon-vanilla lattes. Drinking someone in. Proustian memories of freshly laundered sheets, sun-dried on the line. Comfy beds and being tucked-in. Snugs, nuzzling noses, koala bear kisses. Lullabies. Sweet music. Harmony. Aretha, most of Motown, Van Morrison and the Dixie Chicks. Twangy banjos. Swelling violins. Johann Pachelbel's Canon in D.
(Capital T) Truth, the few places we still find it. Justice, restorative and critical (race theorists). Resistance and wisdom passed down from all ages. Deep listening. The privilege of hearing one's story, piecing together the parts making us whole. "People first" — a personal mantra — and the resilience of First Peoples. Simplicity and Interdependence. Intrinsic values. Humility and curiosity. Perspective. The Hubble's ability to capture cosmic glances of infinity. Stars (and their Wars). The darkness of night and the return of the light. The millions, no trillions, no this unfathomable list of ongoing reasons, I give innumerable thanks. ♦
Inga N. Laurent is a local legal educator and a Fulbright scholar. She is deeply curious about the world and its constructs and delights in uncovering common points of connection that unite our shared but unique human experiences.