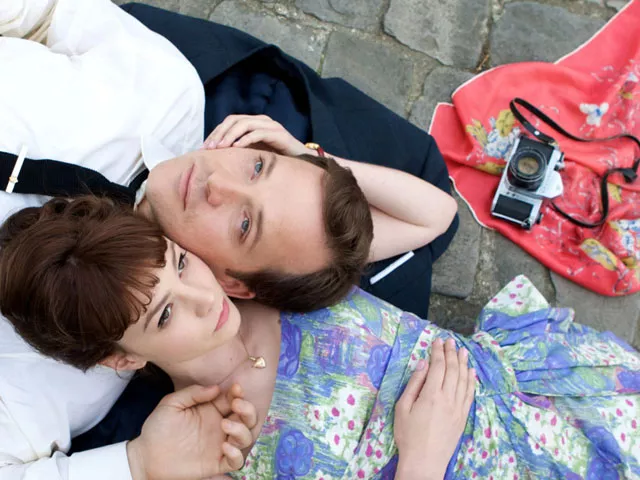 It's exhilarating to see a movie that's a polished a piece of craftsmanship — and yet not so glossy and shiny that you have to avert your eyes. It's exhilarating to see a movie that's an elegant throwback to Hollywood's golden era of the late 1930s and early '40s — as well as an ironic reflection of its young heroine's aspirations and desires, right down to how unrealistic and inspired by impossible fantasy they are. It's exhilarating to see a movie so confident in itself that it allows its protagonist to be deeply flawed and terribly worthy of the one-liner smackdown she gets toward the end of the film — and that also allows its villain to be so charming and likeable that it's tempting to put softening quotation marks around "villain" (even though he doesn't deserve them).
An Education is that rarity: a movie about a woman that treats her like a person. The cinematic pedestal that The Movies so often put women on — as faultless and complete, as unrequiring of growth... as, in other words, less than human — is nowhere in sight here. And that may be the most exhilarating thing about this wonderful, wonderful film.
It's 1961 when 16-year-old Jenny (Carey Mulligan, so perfect you'll want to weep) meets 30-something David (Peter Sarsgaard, perfectly nailing the accent). She is smart and bored in suburban London, which is weighted down by lingering postwar deprivation. He drives a sporty roadster and takes her to concerts and supper clubs in the West End. He is not, of course, everything that he seems.
Based on the memoir by Lynn Barber — she is something of a celebrity journalist in England, if unknown in the States — and directed by another woman, Lone Scherfig, An Education has an undeniable ring of truth that will resonate, I think, with many women. That's true, whether or not they experienced the kind of wake-up call that Jenny does as a result of her relationship with David. (Rated PG-13)