ON INLANDER.COM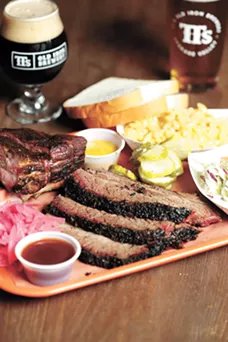 FOOD:
Chad White has teamed up with brewer Travis Thosath for a beer and barbecue
American spectacular
!

IN OTHER NEWS...

Three-Year Wait
Shawn Vestal digs into why a man accused of "child torture" wasn't charged by
Larry Haskell's prosecutor's
office. (
Spokesman-Review
)
Mystery of the Missing Totem Poll

How come the totem pole, that was supposed to be returned to the Inland Northwest Wildlife <!———EndFragment———>Council, ended up in the hands of a
developer
? (
Spokesman-Review
)

The 300 Myth
Trump's new intelligence pick
inflated the number of illegal immigrants
he arrested. (
Washington Post
)

Donorgraphic

Gov. Jay Inslee has a strong base of support in Washington state, and other revelations from the
New York Times
'
data analysis of donations
.