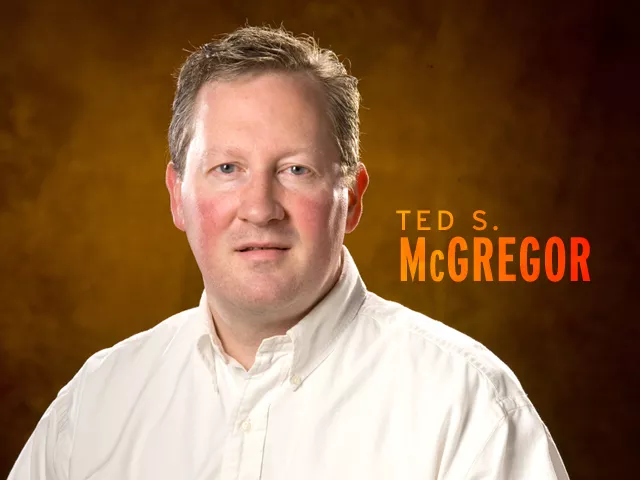 Considering we're in the middle of a socialist takeover, this is shaping up to be a pretty exciting election season. Our democracy has a lot of life in it, and the yard signs, fresh faces and letters to the editor prove the hyperbole about our nation's demise is a bunch of BS.
When times are tough, people answer the call — sometimes they even run for office. And we are in a bit of a rough patch — the economy almost went off a cliff in 2008; unemployment festers on; two wars continue on the other side of the world. So it's comforting to see some newcomers, infusing our political system with the kind of vitality it needs to stay healthy, challenging even good leaders to be better.
In the race for Olympia, here in the 6th District we've got Michael Baumgartner and Shelly O'Quinn, who both seem to reflect the kind of open-minded approach you need to represent the split-downthe-middle 6th District. In the 3rd , there's Andy Billig — a familiar face on the local scene who seems a natural it as a community leader. And for U.S. Senate, there's Eastern Washingtonian Clint Didier giving his party's pick, Dino Rossi, a run for his (considerable) money. Incumbents like Patty Murray and Chris Marr are both coming off very strong terms and will be tough to beat, but we deserve to see them get challenged so voters can make good decisions.
(Watch The Inlander this fall for official endorsements of candidates.)
Spokane County races, unfortunately, don't inspire me. Sure, it's great to finally see a full field running for Spokane County Prosecutor, but I still have no idea why we elect the assessor. Shouldn't the County Commissioners just hire some hotshot CPA to manage the county's revenue stream? We elect that job because that's how we've always done it — since, like, the 1880s.
And the problems extend into the race for County Commissioner, where the primary argument to return Bonnie Mager seems to be so she can counteract the other commissioners. Mager has other strengths, but too few commissioners (we really should have five) has turned the Board of Commissioners into more of a game of chess than a place where good, collaborative government happens.
Spokane County government needs to be reformed into something more modern, dynamic and efficient.
While we wait for that, don't forget to vote in the Primary Election on Aug. 17. That really drives the socialists crazy.