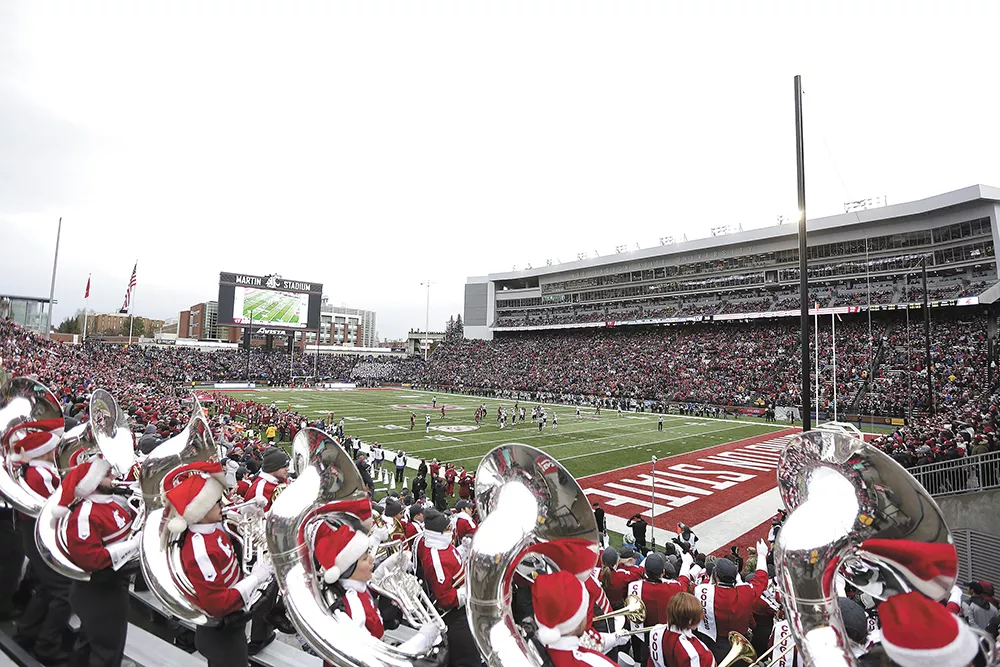 By halftime of the 109th Apple Cup, some of the Cougar faithful who'd come to Pullman hoping to see Washington State win their way into their first-ever appearance in the Pac-12 Championship game were already heading for the exits. Washington came out quick, scoring four touchdowns in the first quarter to put themselves up 28-3 and didn't look back. UW's Jake Browning threw for 292 yards and three touchdowns as UW (11-1 overall, 8-1 Pac-12) topped WSU (8-4 overall, 7-2 Pac-12) 45-17.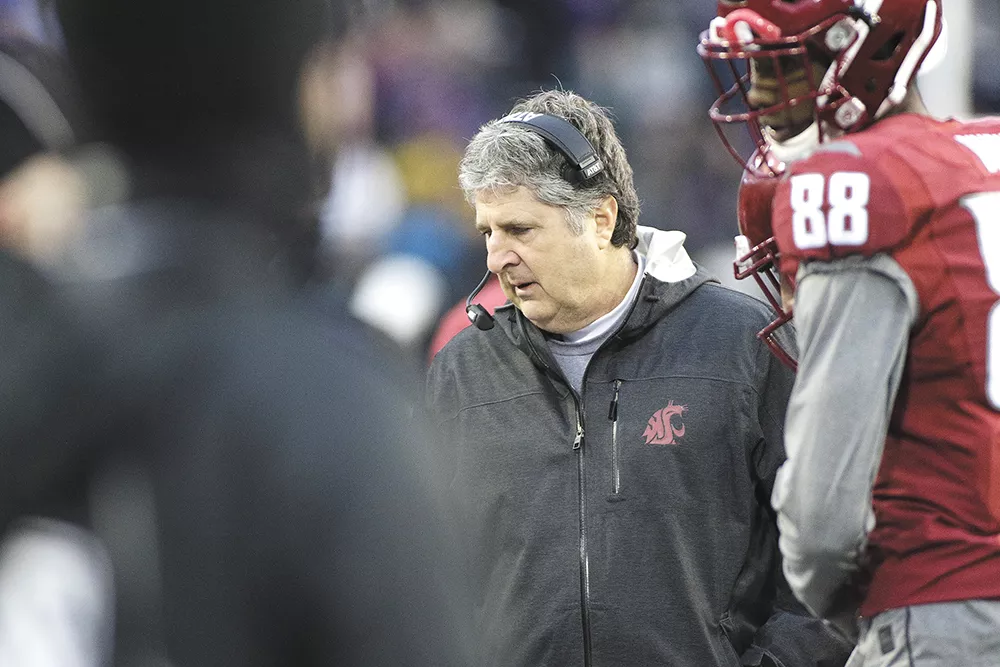 WSU quarterback Luke Falk struggled, throwing for 269 yards and one touchdown and three interceptions. In his final home game, WSU receiver Gabe Marks caught 11 passes for 111 yards and a touchdown. But the Cougar offense was only able to rush for 65 yards compared to 168 yards for the Huskies.
There was a faint glimmer for the Cougs when, down 35-17 toward the end of the third quarter, marched down the field. But faced with a fourth down at the Washington one-yard line, running back Gerard Wicks was unable to punch through for a touchdown, turning it over on downs. Washington then scored a field goal and another touchdown to seal the game.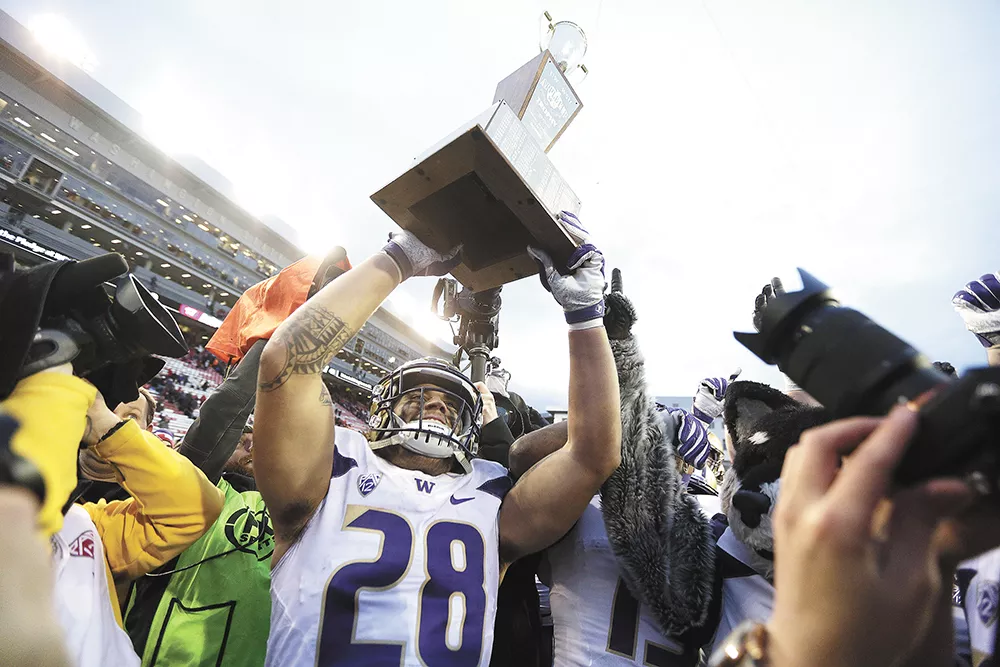 WSU now waits for its bowl assignment, while Washington is set to play for the Pac-12 title on Friday, Dec. 2 at 6 pm in Santa Clara, CA, against Colorado. A win could put UW in the College Football Playoff. ♦