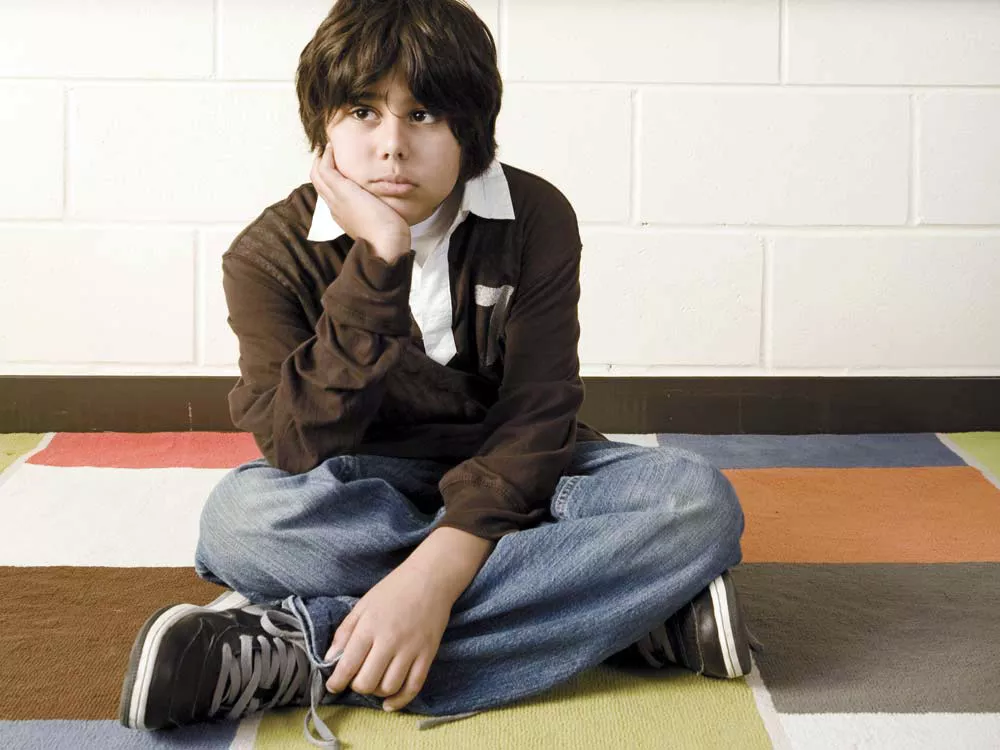 Krispy Kreme donuts, Gummi Bears, Oreos and Fruit Loops cereal are on the "healthy choice menu" approved by one local elementary school for classroom parties. What's not allowed: grapes, cheese sticks, milk and bread.
With the number of children with severe peanut allergies on the rise, schools aren't taking any chances. At many schools, classroom snacks must come from a pre-approved list. To protect children with life-threatening nut allergies, the stringent guidelines mean snacks often consist of processed, packaged foods which tend to be more expensive, less nutritious and create more waste.
"It's frustrating because you can't plan a healthy, reasonable menu," says Michele Greenwood, whose child attends a Spokanearea elementary school. "I was going to have cheese slices (pre-sliced at the store) and use little pumpkin cookie cutters and have the kids put them on crackers," she says of her recent plans for a school Halloween party. She was also planning on slicing apples at school, and bringing cupcakes to decorate.
After being made aware of the school's strict guidelines, Greenwood scrapped her original plan and instead served a "trail mix" of Skittles candy, pretzels and crackers, since those items were approved by the school.
The mom learned that apples are allowed only if they are purchased pre-sliced and packaged in individual bags. Fruits and vegetable trays require a label from the manufacturer certifying they are nut-free and processed in a nut-free facility. (A brief survey of local grocery stores found no such items.)
Cheese (even pre-sliced or individually packaged) is not allowed, nor is bread of any kind.
"It's too strict. I think there could be different levels for classrooms, depending on whether there was a child with an allergy in the class," the mom says, noting there were no children with peanut allergies in her son's class. Even the popcorn she planned to use for the non-edible craft for the classroom party came under scrutiny: To avoid any possible contact with nuts, popcorn must be packaged and pre-popped rather than popped at home.
Other parents who were interviewed also found the restrictions excessive, especially since peanut butter sandwiches are allowed in the classroom and served in most cafeterias.
Of course, parents of children with a peanut allergy see differently.
Amy Hacker, a Spokane mom whose first-grader has a severe allergy to cashews and pistachios, has had the terrifying experience of watching her son grab his chest and throat and seeing welts immediately form on his body after an allergic reaction.
So what does she think about the strict guidelines for food brought into the classroom? "I completely understand why apples cut at home won't fly at school. Some people just don't get how little a trace amount is and, sadly, if it isn't your child, I think people tend to think that you are being overprotective," Hacker says.
"I don't think people realize how fast the body reacts, how life-threatening it is," Hacker says. She explains that a cutting board that was used to chop cashews the night before and then used to cut apples or cheese for a classroom party could be deadly for an allergic child. "I can understand why packaged cereal or donuts would be safer," Hacker says.
School District Policy
"We don't want to pit parents against each other. We want a right balance," says Doug Wordell, the nutrition services director for Spokane Public Schools. "We have a responsibility to create an environment that is safe for learning."
Of the 30,000 kids in the school district, 286 have a life-threatening food allergy, Wordell says.
"Our approach is to do the appropriate amount of intervention with the most freedom," Wordell explains. "Most parents just want to be safety advocates for their kids. They don't want to be nut Nazis."
He explains that it is up to each classroom to develop its policy depending on the severity of a student's allergy. "We actively work with parents and teachers to make the best environment in each school," he says. Some schools may have stricter policies. For example, Wordell notes that Moran Prairie and Mullan Road elementary schools historically have had the highest number of students with severe food-related allergies, and so those schools have become more vigilant.
Washington state law requires students with life-threatening medical conditions to have care plans in place before they are allowed to attend school. "We have a team meeting with the parents, teacher and child to see what accommodations need to be made," explains Kathe Reed-McKay, the district's health services director. As a result of such team meetings, two elementary schools in the district have chosen not to serve peanut butter sandwiches as part of the school lunch program.
Reed-McKay and Wordell both believe that it is impossible to create an entirely nut-free environment at school. "I don't believe in bans. They don't work. Kids swap food or bring things from home," Wordell says. "If we ban peanuts, what's next? Soy? Milk? Wheat? If I do for one, I have to do for all."
Lisa Randall, a registered dietitian and diabetes educator for Spokane's Community Health Education and Resources, thinks educating the child with the allergy is key. Schools should be gatekeepers but not rule-makers, she says: "You can't protect the environment completely."
With respect to the strict guidelines imposed at some schools, Randall says, "There is a lot of fear that something might go wrong — but to put a classroom through [food restrictions] when there isn't any risk is not fair."
Hacker agrees. "I don't think everything has to be the school's responsibility," she says. She suggests that parents can take matters into their own hands. Instead of trying to scramble and find approved foods, why not rethink the parties entirely?
"Would your child really miss the lollipop or be just as happy with a pencil?" she asks. "What's wrong with helping our kids be healthier?"