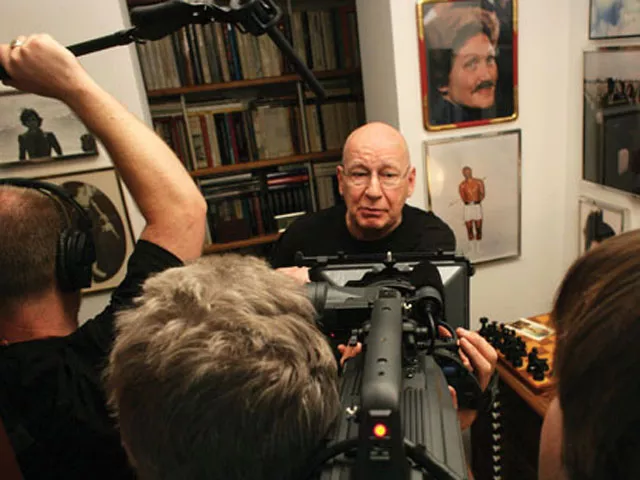 Our consciences are torn. Americans are conflicted: Consume as usual, or buy into newer, greener trends? Fill up the tank with gas or ride a bike? Buy steaks from Safeway or purchase a side of beef from an organic farmer? Drive an SUV? A compact car?
And yet, while we're thinking and over-thinking our consumption habits, along comes a movie called Art & Copy — a film about the creative minds that dreamed up "Got Milk?" and "Where's the Beef?" and "Just Do it." If you're obsessed with Mad Men, you'll enjoy Art & Copy. But it's still a troubling film.
Directed by Doug Pray (Hype!, Scratch), Art & Copy presents a one-sided look at famous and successful creatives: out-of-the-box thinkers, art directors and copywriters like Dan Wieden and David Kennedy (of Portland's Wieden & Kennedy), Lee Clow (who came up with Apple's "Think Different" slogan) and Mary Wells (the brains behind the "I [Heart] New York" slogan). If the film were presented as a scrapbook of famous ad campaigns, that would be one thing. But it's not.
Art & Copy is seriously flawed by its inclusion of statistics that scroll across the screen: 65 percent of Americans believe they're bombarded by advertising; $32 billion was spent on advertising last year; car companies spend $15 billion each year on ads. By inserting those chilling numbers into the film, Pray is acknowledging the other side — a damaging, negative side — of advertising. I kept waiting for that can of worms to be opened. But it stays firmly shut.
Art & Copy is a fan piece — not a documentary, but a movie about moments when creative ideas became famous ad campaigns. I'm sure it's the type of film that makes people who work in advertising feel like their work is special and unique. And to an extent, it is. But these are also the people who held our hands and led America down a path of consumption — the path we're now trying to get off. And that nagging perception to live ethically, consciously and green-ly makes a movie like Art & Copy feel sort of inappropriate and dirty. (not rated)