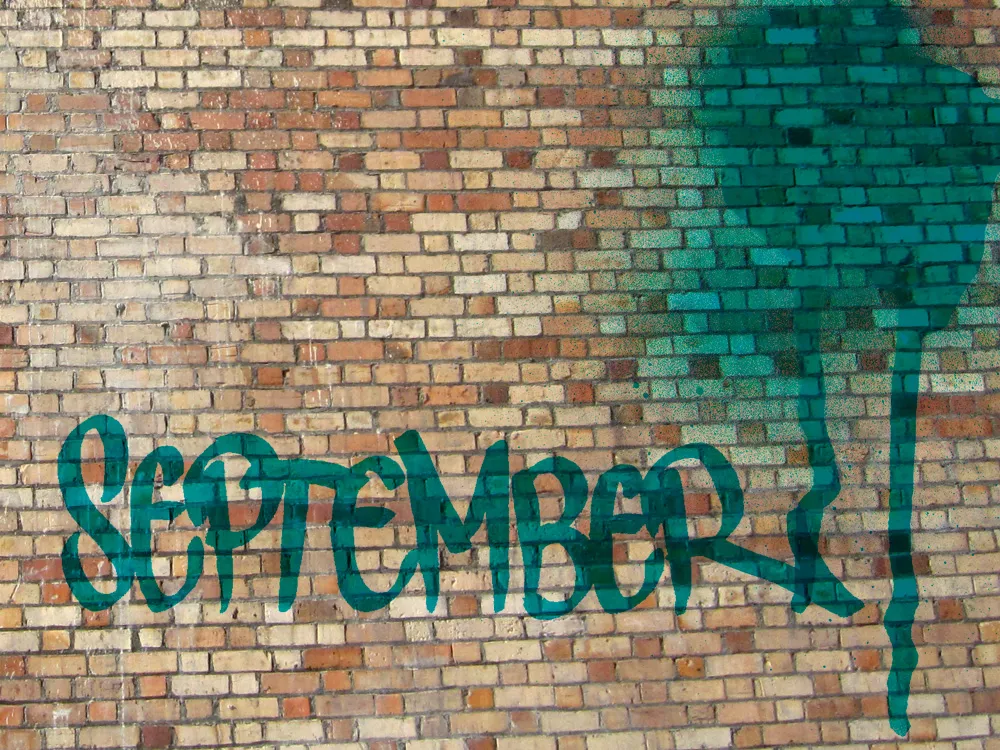 Sept. 22-Oct. 8
The Boys Next Door
One guy's obsessed with Russia; another's obsessed with keys. A third man has the mind of a 5-year-old; the fourth guy is a schizophrenic who's sure that he's a golf pro. Together they live in a group home and struggle to get by. And now Jack — their social worker, the man who goes to bat for them every day — is feeling burned out on the job. The Boys Next Door — Emmy-nominated in 1996 as a TV movie — is the kind of play that laughs along with its developmentally disabled characters without condescending to them. And with Spokane Civic Theatre's resident director, Troy Nickerson, bringing in half a dozen Civic actors, The Boys presents an opportunity to see local talent in a different theatrical setting. (MB) Interplayers, $10-$24, Wed-Sat 7:30 pm, weekend matinees 2 pm
Sept. 22-Oct. 22
Saranac Group Exhibition
Promotional materials are a tease, and generally kind of a bore. Group shows can sometimes be limp or lack cohesion. The promotional materials for Saranac Group, though, give a tantalizing glimpse into a show featuring work by some of the collective's most interesting, evocative and divergent artists. It is work that, despite being quite different in medium and even tone — the dark satire of Scott Kolbo's prints and projections, the classical forms in absurd positions of Margot Casstevens' sculpture — still seems to want to speak with one voice about where we find ourselves as a nation and a species. Or, if not one voice, at least a small choir of assonant voices using different media and perspectives and subjects that, taken in whole, say a lot of little things about aspiration, beauty, desolation and menace. (LB) SFCC Fine Arts Gallery, Bldg. 6; free, Mon-Fri 8:30 am-3:30 pm, Sat 11 am-2 pm; Roundtable discussion with Saranac Group on Sept. 29, 11:30 pm
Sept. 23
Beethoven's Facebook
Opera Coeur d'Alene presents Charles Gounod's Faust, an operatic adaptation of Goethe's dramatic poem, itself an adaptation of a centuries-old German legend. Not forgetting bluesman Robert Johnson's supposedly ill-gotten guitar prowess, this tells the tale of one of history's most infamous deals with the devil. In five acts, the aged scholar Doctor Faust (Vale Rideout) strikes a bargain with the demon Mephistopheles (Jamie Offenbach) to grant him youth, power and the lovely Marguerite (Shana Blake Hill) in exchange for his soul. Who proves the more cunning? Sung in the original French — accompanied by full chorus and live orchestra — with English supertitles. Free lecture about the opera one hour prior to curtain. (EI) North Idaho College's Schuler Performing Arts Center, $29-$35, adults; $18, students, Sept. 23 at 7:30 pm, Sept. 25 at 2 pm
Taking a Pulse
On the eve of the Prichard Gallery's 25th anniversary, its director muses about why we need more art in our lives.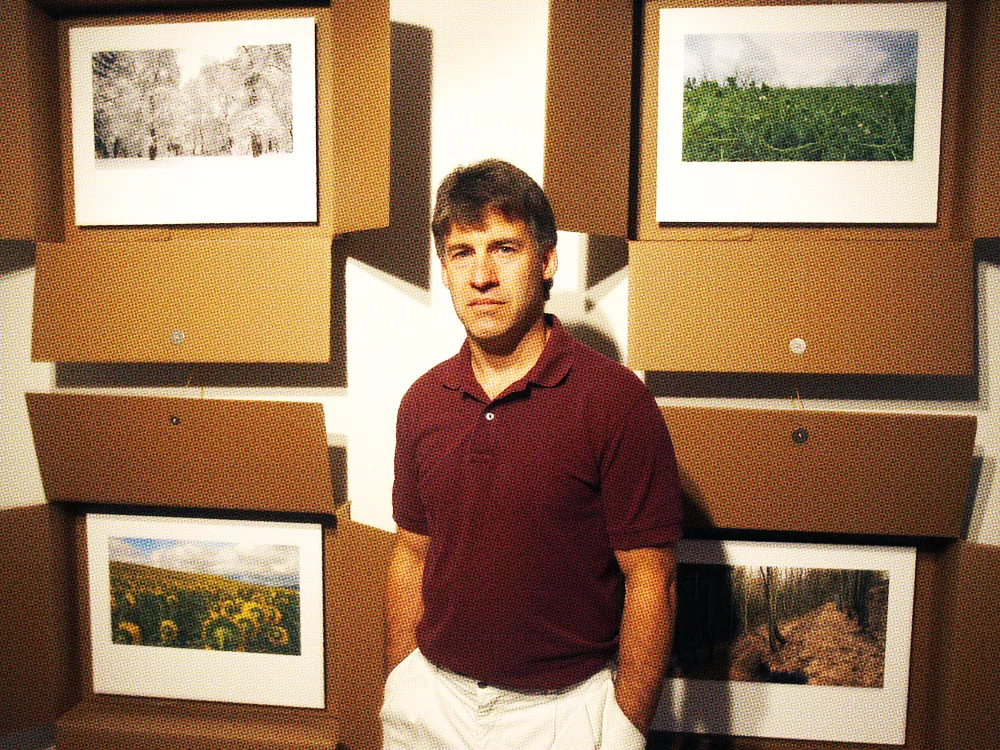 The University of Idaho's premier art gallery isn't on campus at all; it's in the middle of downtown Moscow, in a building that once housed a Radio Shack. An outreach facility of the College of Art and Architecture, the Prichard Art Gallery connects both arts faculty and the ever-changing student population with Moscow and its surrounding communities.
"The gallery has managed some exceptional quality despite relatively modest resources," gallery director Roger Rowley says.
The Inlander caught up with Rowley as he prepares for the first exhibition in a year-long celebration to honor the gallery's 25-year history.
INLANDER: You moved to Moscow in 2001, worked at Washington State University for a while, and then became gallery director in 2004. What is your perspective on the art scene at U of I?
ROWLEY: There's always been a good community arts scene that has tempered the fluctuations at the university … Though the university leads the scene, there are plenty of artists of regional and national renown to bridge any town-gown divide.
Can you give us a snapshot of what's happening in the art world today?
There has always been pendulum swings and tensions between traditional and technology in the arts, as well as between politically engaged and apolitical art … At this moment, there is plurality in artistic approaches. The political acrimony, state of the economy, and concerns for the environment are impossible subjects to avoid. At the same time, artists continue to explore aesthetic pursuits. The gallery is very interested in presenting both avenues of expression and by no means sees them as mutually exclusive. This past summer's [Prichard] exhibit of Stephanie Wilde's "Golden Bees" is a perfect example — exquisitely beautiful work that also addresses the stress of beehive collapse.
What are the issues you see facing art, artists and art education today?
One of the biggest areas is the perceived value of the arts, particularly as it translates into the resources and efforts put into educating our population in the arts … The current emphasis in education, beyond privatizing and replacing teachers with computers, is to promote STEM (science, technology, engineering, and mathematics).
So what's the impact?
In the case of the public education system, in particular, there is only so much time and resources. You have to be taking away from something else … If you want students who have the imagination to turn STEM into the solutions that are required by today's challenges, then STEM has to turn into STEAM [with A standing for art] … Any approach that lacks an integral arts element will fail, at the fundamental level, to envision and then achieve a future we can feel good about. (Carrie Scozzaro)
Prichard Art Gallery • Fifth and Main streets, Moscow, Idaho • uiweb.uidaho.edu/galleries • (208) 885-3586 • Bill Bowler 25th Anniversary exhibit • open through Oct. 2
Sept. 23 and Sept. 25
Faust
One guy's obsessed with Russia; another's obsessed with keys. A third man has the mind of a 5-year-old; the fourth guy is a schizophrenic who's sure that he's a golf pro. Together they live in a group home and struggle to get by. And now Jack — their social worker, the man who goes to bat for them every day — is feeling burned out on the job. The Boys Next Door — Emmy-nominated in 1996 as a TV movie — is the kind of play that laughs along with its developmentally disabled characters without condescending to them. And with Spokane Civic Theatre's resident director, Troy Nickerson, bringing in half a dozen Civic actors, The Boys presents an opportunity to see local talent in a different theatrical setting. (MB) Interplayers, $10-$24, Wed-Sat 7:30 pm, weekend matinees 2 pm
Sept. 23-24
Spokane Oktoberfest
Everyone who is anyone is talking about the amazing feminist lecture series at the second annual Spokane Oktoberfest. Sike! That's not happening. Everyone is really talking about the insane amounts of Washington state craft beer they're going to be serving! Slightly fewer breweries are represented than last year, but come on — Elysian Brewing, Fremont Brewing, Iron Horse, Redhook, Pike, Riverport? To say nothing of local faves Golden Hills, Northern Lights and Paradise Creek? Seriously? You could spend the whole weekend getting bent on IPAs alone and not have to drink the same one twice. Granted, this isn't likely to win us any friends in Berlin. Oktoberfest is mostly a Bavarian thing, and the modernist-architecture-loving, Kraftwerk-listening parts of Germany are a little upset with being lumped in with a bunch of lederhosen-wearing alcoholics. But we're all, like: "Whoa whoa whoa. Chill out, Angela Merkel. We'd want to party with you, too if you'd just put on a dirndl and loosen up a little bit." It's not our fault Munich knows how to party. (LB) Riverfront Park, $15 advance, $20 door; Friday 4 pm-9 pm, Sat noon-9 pm
Sept. 23-Oct. 23
Thoroughly Modern Millie
A revamped musical based on the Academy Award-winning 1967 film of the same name, Thoroughly Modern Millie sees provincial Millie Dillmount (Ashley Cooper) arrive in New York City in 1922 with one aim: to marry a wealthy businessman. She adopts the flapper looks and lifestyle of the era, yet despite her attempts at cosmopolitan sophistication, she finds herself in lighthearted predicaments both social and romantic in nature. Jeremy Trigsted and Mark Pleasant play competing love interests Jimmy Smith and Trevor Graydon III. This thoroughly modern musical adaptation scooped up six Tony Awards when it premiered in 2002. Musical highlights include "Not for the Life of Me" and "Forget about the Boy." (EI) Spokane Civic Theatre, $35 ($15 with a member coupon), Thur-Sat, 7:30 pm, Sun, 2 pm
Sept. 24
Little Spokane River Artist Studio Tour
What art collector wouldn't love to be an art curator? Spending your time traveling to artists' studios, talking to them about their inspiration, and seeing the finest art as it is painted, fired and molded? For art nerds, that's as good as it gets. The Little Spokane River Artist Studio Tour lets you play curator for the day, as professional artists from across the Northwest gather in three local studios to display, sell and discuss their works. This year's tour brings the artsy-fartsy among us to the studios of four artists: ceramicist Gina Freuen, fabric artists Hulda and Ken Bridgeman, and potter Jill Smith. The studios will also display art, though, by 22 regional artists, including Sheila Evans, Melissa Cole, Patti Osebold and Kyle Paliotto. Visit littlespokanestudios.com. (LS) Studio 1: 13717 N. Minihdoka Trail, Studio 2: 15221 N. Shady Slope Rd., Studio 3: 15205 N. Shady Slope Rd, free, 10 am-5 pm
Sept. 25
El Katif Duck Race
The Spokane River will be invaded by thousands of little yellow ducks. But don't pick up the phone to contact the Department of Fish and Wildlife, because these invasive species are rubber duckies. Once again, the Spokane El Katif Shriners will host their 20th annual duck race to benefit the Shriners Hospital for Children. Each year approximately 10,000 plastic numbered ducks are corralled into a large crate and hoisted by crane over the Division Street bridge. At 2 pm, the ducks will drop and race toward the finish line across from the floating stage. Donors of the first five ducks collected will receive prizes, including an 18-foot motorboat and $1,000. During the race the El Katif band, mascots and iconic little cars will be parading throughout the park. Call 624-2762 to purchase a duck. (JB) Riverfront Park, $5 per duck, 1-4 pm; duck drop at 2 pm
Sept. 25
Merle Haggard and Kris Kristofferson
The Hag and Kristofferson are two old, gray, bearded, wrinkly dudes. And they're bigger bad-asses than any of you (and that includes me). Briefly, Kris Kristofferson was an Army captain and Rhodes scholar who gave it all up to become a songwriter. He landed a helicopter in Johnny Cash's front yard. A song of his — "Me and Bobby McGee" — is one of the most iconic tunes of the 1960s. Merle Haggard served three years in San Quentin — where he saw Johnny Cash perform — before writing 38 No. 1 songs. The Grateful Dead covered him, and Ronald Reagan pardoned him. He had half a cancerous lung removed, played a show two months later and continues to perform. Which brings us to why you're reading this. Both of the old bad-asses are performing together at INB. Their voices may be haggard, and their tempos slower, but their songs remain some of the best in the American songbook. (ND) INB Performing Arts Center, $35-$65, 7:30 pm
Sept. 30-Oct. 1
Cowboy Supper Shows' Finale
Pamela and Scott Brownlee are hangin' up their spurs. After 17 years of dishing up barbecue and crooning lonesome-cowboy music, they're shutting the barn doors at Rockin' B Ranch forever. That means you've only got two weekends left to take in the "authentic fake shootout" pre-show and gobble up platefuls of chicken and ribs (along with baked potatoes and all the side-dish fixin's) before grinning through "How the West Was Swung!," a cowboy concert with inflections of bluegrass and gospel. (You can't listen to the fiddle fireworks of JayDean Ludiker without tapping your toes.) And then a final yodel-ay-hee-hoo will echo through the drafty old barn, and the spirit of Roy Rogers will leave Stateline for the last time. (MB) Rockin' B Ranch, $39 ($10, children), 5:30-9 pm
Modern Frontiersman
Spokane, meet your new(ish) literary bad-ass
With a title like American Masculine and a cover that's all spangled stars and colliding bison, Shann Ray's new book evokes rough-and-tough Hemingway — you expect expressions of the male psyche as it bumps against the foreign and feminine and dances delicately around its own inner turmoil.
But it's not that.
One of the West's hottest writers, Ray, who won a Bakeless Prize in 2010 and has been published in McSweeney's, Narrative and StoryQuarterly, holds a dual MFA in fiction and poetry and boasts a hell of an outside jump shot (he played basketball at Pepperdine and, professionally, in Germany). But he is also a doctor of psychology, and he teaches forgiveness studies at Gonzaga.
His stories, like his academic pursuits, are about confronting all the horrible shit that is done to us and which we do to others, in the hope of finding some path toward self-knowledge and mutual reconciliation.
Ray's "How We Fall," the first story in American Masculine, won The Inlander's short fiction contest in 2008.
He talked to us last week about the debts that writers owe to their past and their families, and about the lives of healing and introspection they owe to themselves.
INLANDER: You write a lot about native peoples. Does it give you pause, writing about a culture that's not yours?
RAY: Oh yeah. That's something that America is directly trying to understand in a better way. There's a dangerous history of what bell hooks calls "white patriarchal oppression." The nature of the oppressor and the oppressed is for one to unconsciously enact an act of power over another.
I feel like race is a powerful, important beautiful part of life, as gender is. A person has to work hard to understand themselves and then go deeply into art. That will allow us to be listeners and have art that does justice to life.
What's it like to be a fiction writer and a poet in Spokane?
It's amazing. Literally amazing. We have a serious hotbed of poets and fiction writers. The action that is happening here — really coming into the consciousness of America — is subtle and alive in Spokane.
The fact that Sherman Alexie is from around here — that, in and of itself, does it. Jess Walter. It's a center of great literature, and not just literature for literature's sake. The literature of the West is shaping our consciousness more than nihilistic postmodernism. [Western writers have] modernist notions of what it means to be who we are and are asking important questions. What does it mean to be these races we are? What was Manifest Destiny? What does it mean to have been this rush of multiple cultures?
OK, but what can be improved locally, then?
I think if we can, individually and as a community, recognize that the arts are important and need to keep going and need to be funded.
I don't know what's happening with EWU Press right now, but the backlist that that Press had in a short amount of time was incredible. If it could keep going, that would be a national literary press.
Secondly, continued work on the nature of communal living in a diversified culture. Honoring the individual and the collective. We need to face ourselves, our history, especially the darker elements, and face our communal responsibility.
Shann Ray reads from American Masculine • Fri, Sept. 30 at 7 pm • Auntie's Bookstore • 402 W. Main Ave • Free • auntiesbooks.com • 838-0206