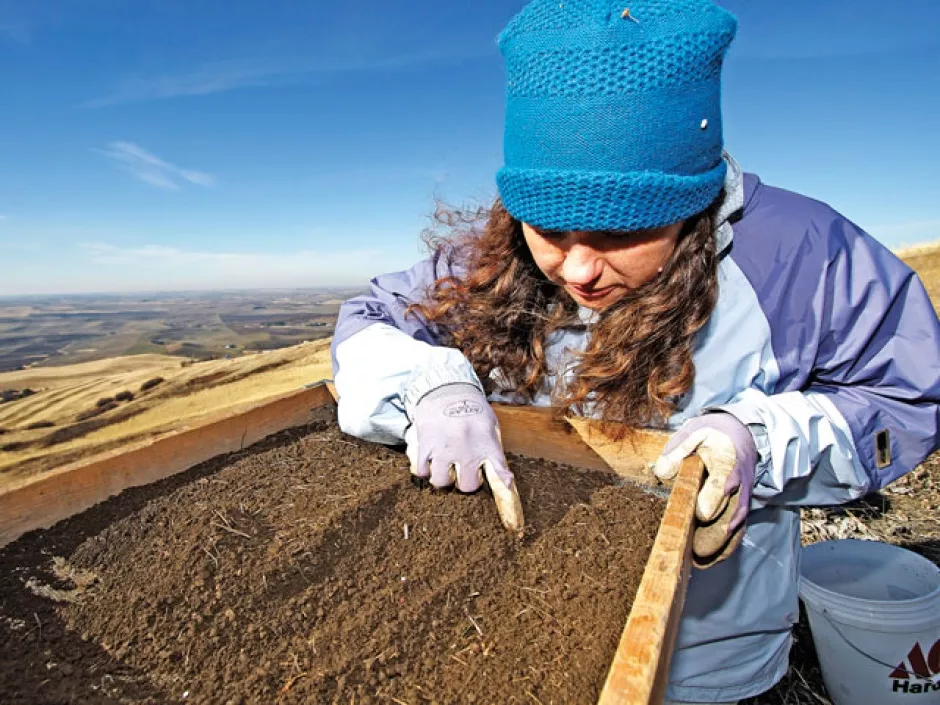 Gardeners, soil scientists and worm fetishists chalked up a win this week when the U.S. Fish and Wildlife Service determined the giant Palouse earthworm may merit protection as an endangered species.
The fight to protect the worm — found to be significantly smaller than scientists originally thought after pulling two 10-inch wrigglers of the ground in March — has been steady and slow, but Noah Greenwald, co-sponsor of the petition to protect it, says this is a step in the right direction to seeing the species protected.
"I'm optimistic that they'll determine the species warrants listing," he says. "I think it's really obviously endangered."
This decision by Fish and Wildlife reverses a previous ruling that evidence of the GPE was inconclusive by the Bush administration. Greenwald says even if the species had been found during the eight years of Bush's presidency, it still wouldn't have seen protection.
"There was hostility toward protecting species and they would delay protection," he says, noting that 62 species were listed as endangered during the eight-year Bush administration, as opposed to 522 listed under Clinton.
This week's ruling by Fish and Wildlife means the giant Palouse earthworm will be researched over the next year to see if it does, in fact, prove worthy of the "endangered species" moniker. And if it does, Greenwald says it will then get in line along with some 200 species on the "waiting list" for protection.
Down for the Count
We mentioned two weeks ago that while much of the focus around the 97th running of the Tour de France this month had been on the big-name contenders for the overall first place prize, we were excited about the rivalry between dominant sprinter Mark Cavendish and a Wenatchee-born upstart named Tyler Farrar.
We've been following him on Bloglander, The Inlander's mega-blog, since the race's start. So we were dismayed when, in the middle of last Thursday's 16th stage, race commentators announced that the Wenatchee Wonder had suddenly quit the race, citing injuries sustained in a nasty accident in Belgium the week before.
"I am devastated to leave the Tour and my teammates," Farrar writes in a press release. "The pain was just too much. I couldn't push through. I wanted to get to Paris more than anything. Instead, I'll be watching my teammates from home. That's not where I want to be."
The three-week-long race contains two more stages that should be perfect for the kind of sprint finish at which Farrar normally excels — including Sunday's final stage, which takes riders towards the finisher's podium in Paris.
In case Sunday's finale is the first time you'll be tuning in, Lance Armstrong has long since been dropped from contention, with
first and second places being fought over
by Luxembourger Andy Shleck and last year's champion Alberto Contador, a