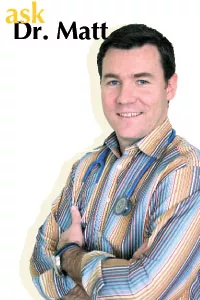 QUESTION: We are having a baby next month and I'm confused about car seats. All I hear is that they aren't used correctly very often. What is the safest car seat and how do you use them properly?
ANSWER: Congratulations! I'm glad you're already thinking about car seats for your infant. It is absolutely imperative to the safety of our children that they are in proper restraint devices while in a vehicle. It has been proven that more than half of motor vehicle fatalities in children involve an unrestrained or improperly restrained child. We need to buckle up and do it right.
So what's the deal with the ever-changing rules of the road when it comes to car seats and restraint devices for children? No matter what type of seat you are using, you need to follow the manufacturer's instructions closely, in terms of installing the device properly in your vehicle, and installing your child properly in the device.
General guidelines are as follows:
The safest child is one located in the middle of the back seat, facing backwards in a properly installed device that is designed to be used in that location and that fits the child according to the manufacturer's recommendations for weight and height.
Babies should remain in an infant seat and rear facing until they are at least 12 months old and 20 pounds (whichever comes later). However, they are safest to remain in their rear-facing position until they reach the height and weight limit of their rear-facing car seat. If you want to move them to a bigger rear-facing seat, you can, and that may even allow them to remain rear facing longer.
When the time comes to turn them forward, keep them in the five-point restraint until the limit for the particular seat is reached — but at least until they are 4 years old and 40 pounds.
A booster seat is designed to position the seat belt properly across the lap and shoulder, not crossing the neck and never behind the back. Remember — a booster seat is only effective if used properly, and some toddlers, though they may be big enough, are not able to stay put and properly in place in a booster seat. Booster seats can never be used with lap belts only.
It is best to have your kids in a belt-positioning booster seat until they are more than 4 feet 9 inches tall and 8 to 12 years of age — this is when an adult-size belt should be able to fit properly.
Children should not ride in the front seat until at least 13 years of age, but again, the back seat is the safest no matter what age.
Read the manufacturer's instructions carefully to assure that you are using the seat properly and for a guide as to when to adjust the shoulder straps as your child grows.
If you're shopping for a car seat, the National Highway Traffic Safety Administration (NHTSA) has put together an awesome five-star rating system for ease of use for car safety devices for children — check out www.nhtsa.gov. All the seats rated are considered safe when properly installed and used, and all have passed strict crash standards, but they differ in how easy they are to use correctly. The American Academy of Pediatrics also has put together another great Web resource for car safety information at www.aap.org/family/carseatguide. The state of Washington has a booster seat coalition, which provides a great site at www.800bucklup.org.
Locally, you can have your car seat installations inspected for safety at the Spokane Police Department (509-209-7178) or Shriners Hospital (509-342-0110). Be safe out there, and live by example — buckle up!
Matt Thompson is a pediatrician in Spokane.