The year Catherine Childs was born, Harry Houdini was still performing straitjacket escapes, the United States hadn't yet entered World War I and Albert Einstein published his theory of relativity.
In the intervening century from 1915 to now, Childs has lived a full and healthy life. She worked as a high-level secretary for companies like Coca-Cola in Chicago. She married her husband in a work suit, instead of a wedding gown, because it was wartime. They raised their kids and eventually retired to Florida, which she enjoyed for its warm weather. At 85, she finally had to quit tennis, but nearly 20 years later she's still mostly able to get around without a walker.
In fact, it wasn't until about four years ago that she finally needed enough help day-to-day that she moved up to the Spokane area to live with her daughter and son-in-law, Mary and Alan Maddox. While helpers came in a few hours a week there, she didn't need to move into a place with round-the-clock care until about October 2018, when they found a nice adult family home for her.
But Childs, now 103-and-a-half (fractions count at this age, Mary notes), wasn't expecting that when she finally got to this point, her long-term care insurance company would put up a fight when asked to pay out.
See, they'd cover a nursing home, which can easily run $12,000 a month in this area, but her Bankers Life insurance policy wasn't ready to pay for the more modern type of care she could get at the adult family home.
Childs' family says the home, which is less than half the price, offers a better level of comfort, with only a handful of guests, each in their own rooms, and there are still doctors and nurses on call. Childs says the area is quiet, and the deer sometimes come right up to her window, which overlooks the Little Spokane River.
Bankers at first agreed the facility qualified, then said it didn't, then only wanted to cover $1,000 a month for the care Childs would receive, but not the room and board, Mary Maddox says.
"Just think, I manage my life up until October," Childs says one recent Saturday morning. "When I found out that that was all I was gonna have the rest of my life ... I don't like to depend, I'm one of those old people that wants to do everything themselves, I don't want to take anything from anybody that's earned it."
While she won't mention it in quite the same words, Alan Maddox says, the situation was very emotionally stressful for Childs at first.
"She spent days curled up crying, and at this age, you worry it'll be their demise," he says. "I deal with it all the time with my patients."
He works as a physician, and despite his experiences working in the medical field, he wasn't prepared to deal with issues with long-term care insurance. In addition to Childs, Alan's mother, Eloise Maddox, who lives in one of the other rooms at Little River Care Center, would also be denied part of her coverage. Her company is flip-flopping on whether it will cover any given month in the home. The retired nurse anesthetist paid into her plan for 52 years to make sure her kids wouldn't be burdened when the time came, but Alan has had to fight to make sure they pay out.
"There is no way that someone that doesn't have our education and tenacity, and frankly we're not young, but young enough to figure this crap out and stay with it, there's no way they would get paid," Alan Maddox says.
What they're experiencing, they'd soon learn, isn't unique. It's starting to happen more frequently to people across the nation.
As more people are aging and starting to collect on policies they purchased in the '80s and '90s, and with fewer people purchasing the policies anymore, the insurance companies are realizing they can't afford to keep up. So some are finding clauses to deny coverage, like requiring a nursing home license when a better, cheaper facility meets the requirements of the policy, says Michelle Graham. Her firm, Graham and Graham Eldercare Consultants, helps families find the right placement for their relatives.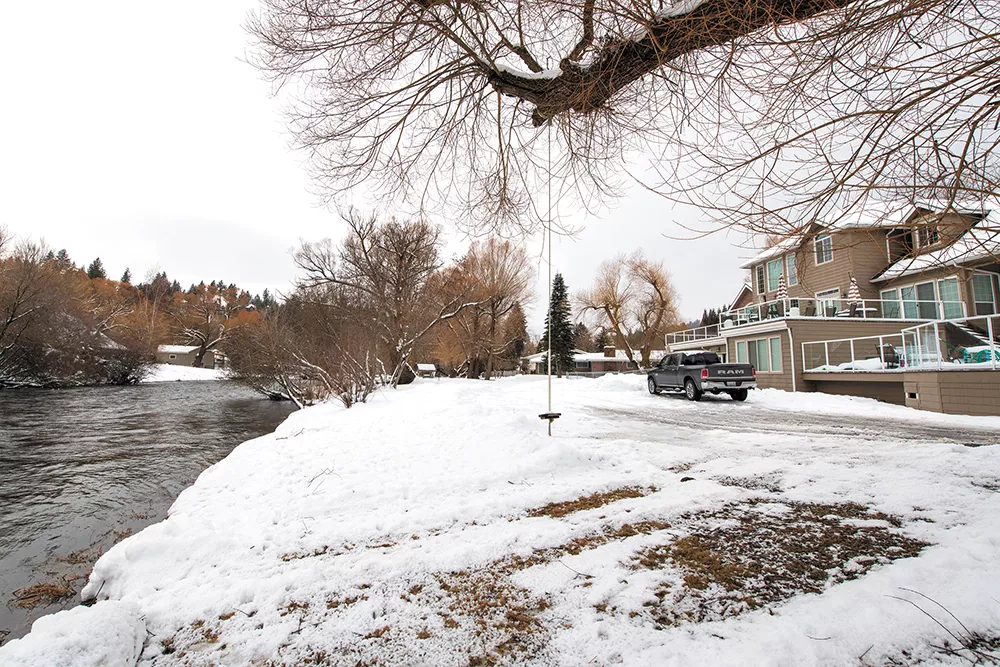 "What we're seeing is this trend where — some companies are worse than others — there's this trend of automatically denying the claim right away and people are having to appeal to get these benefits," Graham says. "The old policies don't reflect the changes in the kinds of options that we have now, and I hate to see it being used as a way to avoid paying a claim."
The reality is, most people don't plan for this period of life, explains Jerry Graham, Michelle's husband and business partner.
"That's why the business we provide is so important for families," he says. "Because nobody plans for this, no one understands it, no one prepares for it."
Once you hit the age of 65, it's about a heads-or-tails chance that you'll need long-term care, according to AARP. Most people who use that care remain in a facility for about 18 months, Michelle Graham says.
Between them, the Grahams have an in-depth knowledge of the end of life system. Michelle, also a paralegal, worked for decades in long-term care, and for years, Jerry sold long-term care insurance and recruited others to do so.
Often, people don't have enough money to pay for a nursing home when they need one, and they acquire coverage through Medicaid, which covers the poor, Jerry Graham says. Others are well off enough to pay out of pocket.
Long-term care insurance was meant to help those in the middle, he says. It'd protect their assets from disappearing completely as they paid for care at the end of their life.
"It was designed to protect your assets from the costs of long-term care," Jerry Graham says. "If you're paying 10 grand a month, that's 120 grand a year: That's hard on anybody's estate."
But many of the policies haven't kept up with industry changes. Significantly, the number of companies selling the coverage has dwindled to about a dozen, and the number of people buying those policies has dropped, leading to sharp premium increases for some, the Wall Street Journal reported in early 2018. For others, it's meant fighting to prove a newer type of care should be covered.
"The last two years it's become so much fighting with the long-term care insurance policies."

tweet this
"We're hearing across the board that people have this long-term care insurance they've paid for years and years, sometimes decades, and at the time they purchased the policies we didn't have some of the options they now have," Michelle Graham says. "The adult family homes in Washington that can care for up to six people are way ahead of the rest of the United States. They can now provide care up to the end of life."
When Childs bought her policy in 1996, nursing homes were the standard. She spent about $5,000 a year, dumping a total upwards of $60,000 into a policy intended to pay out up to $175,000 for her end-of-life care.
But even though the licensed adult family home she's moved into matches all the types of care she needs, it wasn't under a "nursing home" license, her insurance company pointed out.
It took months of back-and-forth phone calls, letters, bringing the Grahams in pro bono to share their expertise, and a letter from the state insurance commissioner for Bankers to finally agree to pay for Childs' stay, Mary Maddox says. They're calling it an "exception."
Still, both Grahams say they still believe long-term care insurance can be a good investment, so long as you make sure it offers the right coverage and allows for alternatives.
Lawmakers in Olympia are currently trying to address long-term care affordability with the Long-Term Care Trust Act, House Bill 1087. The bill recognizes that "the current market for long-term care insurance is broken," and would create a fund Washington workers would pay into over time via a payroll premium. If and when they qualify, they could receive benefits from the account to help pay for part of the cost of their care.
In the meantime, with others in the industry also seeing families having a hard time getting their loved ones the care they paid for, Michelle Graham says she's reaching out to the Washington state Attorney General's Office to see if a larger investigation is needed.
"The last two years it's become so much fighting with the long-term care insurance policies. The Boomers are aging — the silver tsunami, you hear that term — and now they're having to pay out on these policies and the big question is: Did they price them right?" she says. "But it can't be that they go into this automatic decline, decline, decline [mode] and people have to appeal and fight to get what they paid for."
She encourages anyone having similar issues to file a complaint with the Attorney General's Office. ♦
This story was updated on 2/23/19 to reflect the accurate amount of time that's passed since Childs quit tennis.