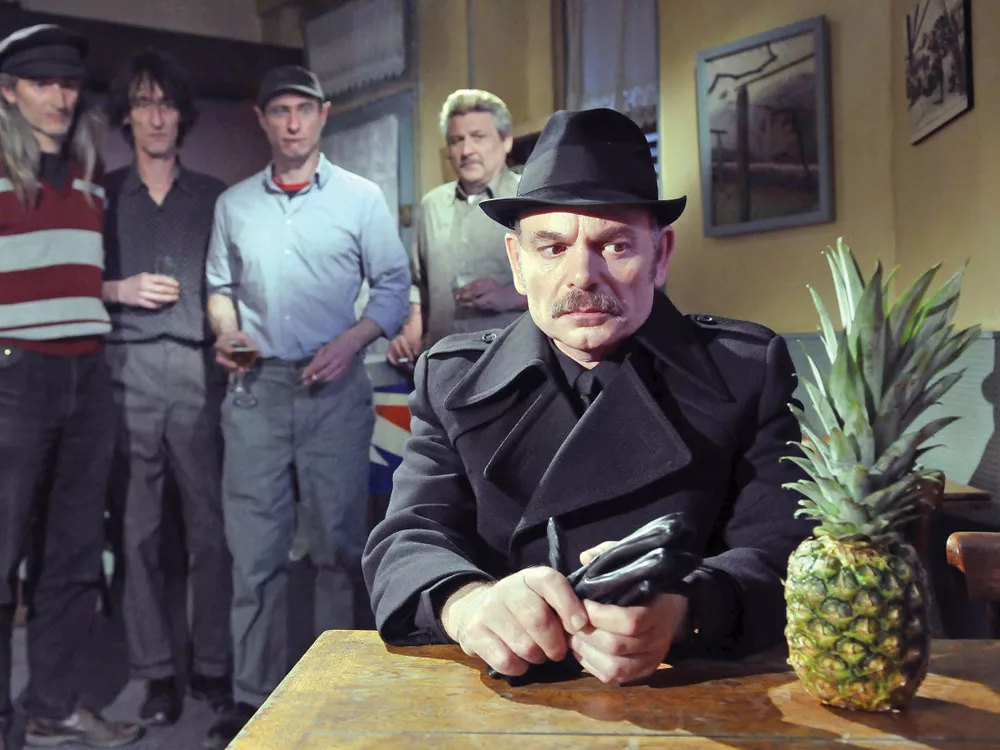 Marcel Marx is a cranky old shoeshine man in Le Havre, a port town in northern France. Storeowners shoo him off their sidewalks. The greengrocer closes shop when he approaches. His scared-doe of a wife kicks him out of the house.
Rated: Unrated
Directed by: Aki Kaurismaki
Starring: Andre Wilms, Kati Outinen, Blondin Miguel
But about 15 minutes into Le Havre, Finnish director Aki Kaurismaki's second French-language film, all of this begins to change.
A security guard at the port finds a family of Gabonese refugees holed up in a cargo container, and a boy dashes free. Marcel encounters the boy, Idrissa, now on the lam, while eating his lunch on the waterfront, and Marcel takes pity on him, leaving him money and a sandwich. Then he hides the boy in his home as he searches for the boy's missing family.
The more pity Marcel shows toward the boy, the more the townspeople begin to soften toward Marcel. The baker conceals the boy in her shop. The greengrocer sends Marcel home with extra supplies. A local celebrity volunteers to put on a benefit concert for the kid.
This blossoming within the gruff old shoeshiner is the main narrative thrust — and it's the most relatable element of a film that outsiders might otherwise find a little baffling.
It's an exceedingly quiet movie. The dialogue is minimal, and there are no jokes to speak of (though there are a number of strange, funny moments). Several seconds at a time are given to unmoving medium shots of characters staring mournfully into the middle distance. These looks are far more expressive than many of the lines, which are delivered with an almost amateurishly wooden quality, and those same dead faces.
All of this might make more sense to fans of Kaurismaki (Crime and Punishment, Leningrad Cowboys Go America), whose tendency toward gross understatement and quirk has rubbed off on the likes of American auteur Jim Jarmusch (the last scene of Jarmusch's Night on Earth even featured some of Kaurismaki's favorite actors, performing in Helsinki).
The film likely also makes more sense to the French. The benefit-concert scene features an entire, uncut song by an aging rocker from the town.
French audiences might rejoice at the sight of Robert Piazza, or "Little Bob," a kind of underground rock legend in France, but American audiences are left wondering who this strange little hobbit is and why the camera lingers so long over him.
Still, the pathos is universal, as we watch a lost man search for the lost parents of a lost boy in a sleepy seaside town where everyone seems adrift.