For Sir-Mix-A-Lot, Halloween used to mean passing out Costco-sized Snickers bars to the trick-or-treaters in his Seattle neighborhood. This year, however, the Grammy-winning Sir Mix-A-Lot (born Anthony Ray, he answers to both: "I don't understand guys who say 'Call me by my rap name,'" he says) will perform at the Hive in Sandpoint for the holiday.
"What I wear on stage is already an obnoxious costume, so that fits right in," Ray says from his home studio in Seattle.
He promises he'll perform his hit track "Baby Got Back" — an extended 10-minute version. He's more than happy to do so.
"Would you call up Apple and ask if they get tired of making iPhones?" he asks. "People are paying money to hear that song, and as a performer I'm proud to have a song like that."
His best-known anthem has never quite disappeared. This year, Jimmy Fallon and Brian Williams parodied it and Ray performed it live with the Seattle Symphony. But it's Nicki Minaj's "Anaconda," which heavily samples "Baby Got Back" and currently sits at No. 11 on the Billboard charts, that has resurrected and remixed Ray's 1992 No. 1 track for a new generation.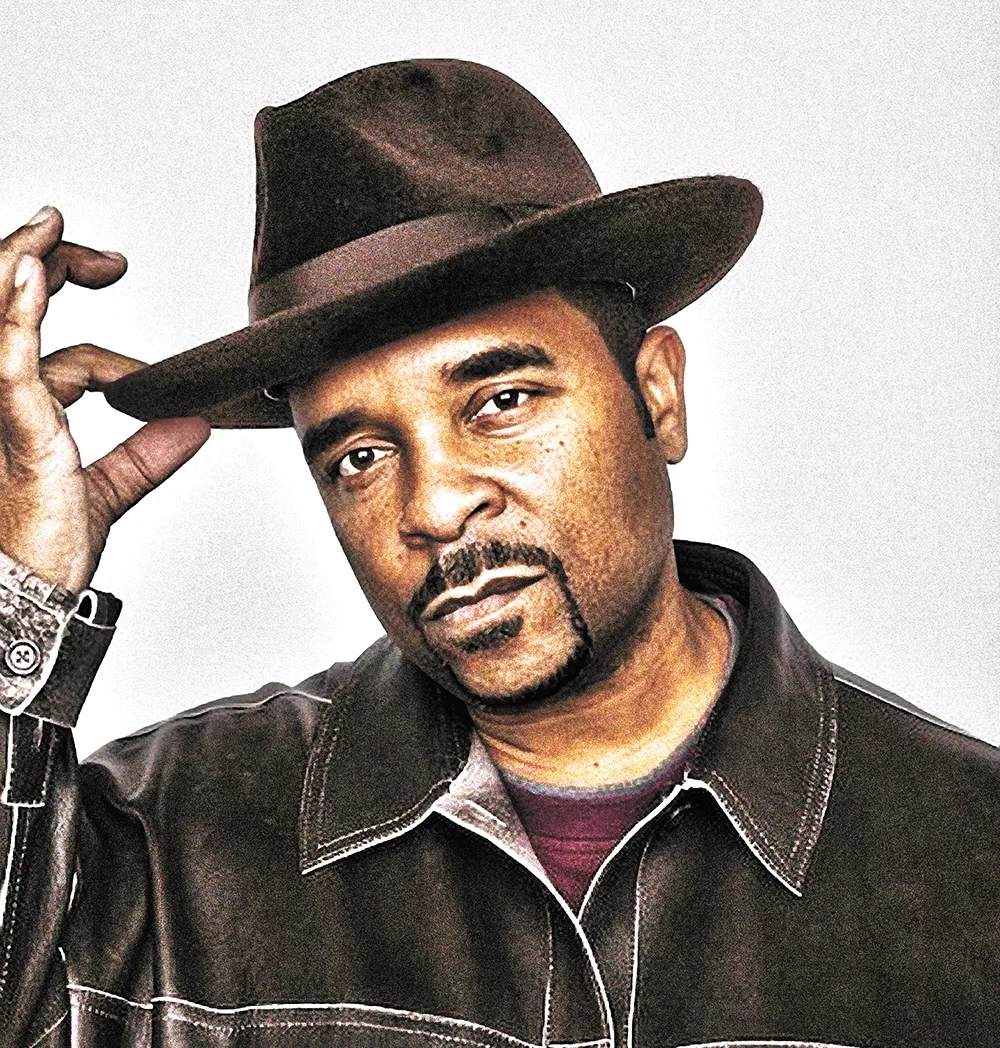 "People are saying I should be upset she used my song, but I'm not. I'm having fun listening to it," says Ray, who gave Minaj permission to use his work.
Odes to round butts have infiltrated the pop charts this year, led by Meghan Trainor's "All About That Bass" and "Booty" by J. Lo and Iggy Azalea. Ray is pleased to see big bottoms back in the spotlight, but notes that this time it's different.
"When I did that song, it was serious," he explains. "African American women on TV were portrayed as black maids or they would assimilate to another culture, and that was something that bothered me a lot. But I didn't want to be preachy, so I made 'Baby Got Back' tongue in cheek. Nicki, she's not preaching; she's having fun because her look is accepted, and that's progression."
Ray grew up in Seattle housing projects, living in what he describes as the 'hood until 1988, after his single "Posse on Broadway" hit the national charts.
"Unlike a lot of rappers, I embrace capitalism, otherwise it's a life of struggling," the 51-year-old says with a laugh.
He began as a DJ playing parties, soon moving to rhyming and rapping. Ray describes the early-'80s Seattle hip-hop scene as aggressive, rappers always talking trash about one another. "When we were fighting that made us look bad," he says.
Almost the second "Baby Got Back" hit MTV, it blew up. The video, depicting a multitude of posterior close-ups, was so controversial for the time, it was only played late at night. The world was taken with his song, but at home some said he sold out.
Which is where he identifies with Macklemore and Ryan Lewis, the duo putting Seattle hip-hop back in the limelight. When local rappers complain to Ray that Macklemore doesn't represent the scene well enough or that he sold out, "I tell them: 'Instead of getting mad, embrace the fact that eyes are on Seattle and capitalize on that.' I'm proud of Macklemore. He's been grinding it for years."
Ray, taking his own advice, just released the new beat-heavy single "Buddy" (on which he describes himself as an "ass connoisseur"). Trying to conjure another hit hasn't been easy for the rapper since he rocketed to fame. His 1996 track "Jump On It" saw success, but nothing after that drew similar praise.
Now, he's finally creating tunes for an upcoming album with a working title of Dun 4got about Mix; his most recent studio release was 2003's Daddy's Home. From root to fruit, Ray writes and produces all of his music. He's hoping to entice fans by releasing his upcoming singles in imaginative ways, such as live-streaming his entire creative process.
"It's kind of hard at my age, people think I'm trying to remain relevant," Ray says. "But that's not it. I'm here because I still have something to say." ♦
Sir Mix-A-Lot • Fri, Oct. 31, at 9 pm • $25/$30 day of • 21+ • The Hive • 207 N. First Ave., Sandpoint • livefromthehive.com • (208) 290-3048