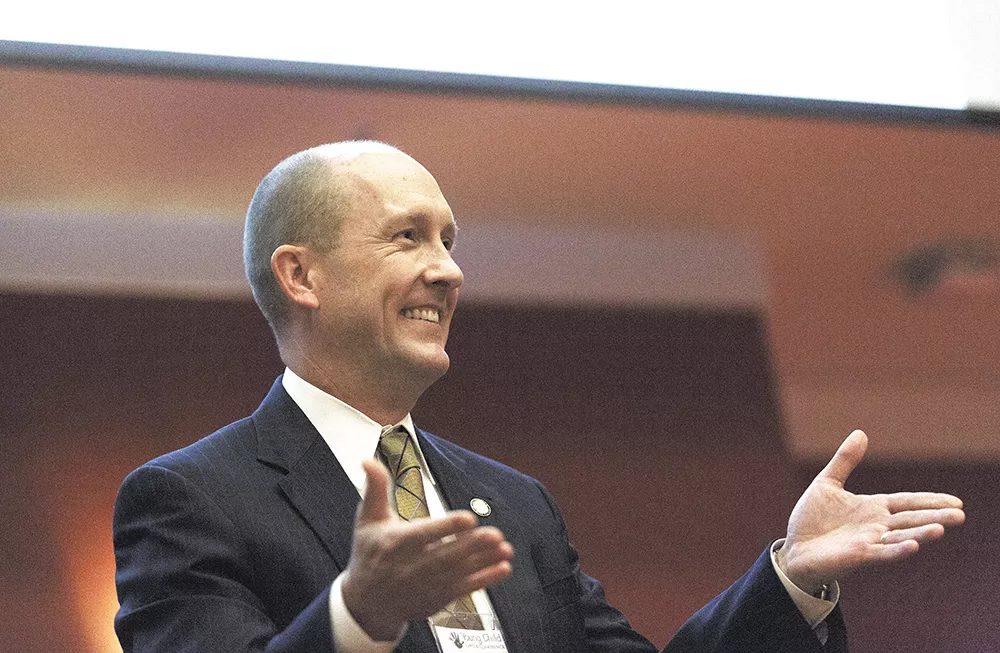 Beck Taylor is the president of Whitworth University. In addition to overseeing the university's 3,000 students, he continues his collaborative research at the intersection of economics and child development. In particular, Taylor looks at ways of applying economic principles to social programs, helping to assure that well-meaning programs are delivering the "biggest bang for the buck." Taylor's remarks here were taken from his presentation at October's Young Child Expo in Spokane.
When I started this research some 15 years ago, this was the summative statement we could say to each other around poverty: 'It's bad. We're not for it.'
"[But] what are poverty's pathways of mediation? Just having an extra dollar in my pocket as a parent does not automatically transfer into better child outcomes. That dollar has to be translated into something that can influence child development.
"The good news is that the young brain is dynamic and malleable and responsive to changes in the environment. The good work that our public policy makers can do can make a difference. We know that income matters, but interventions matter, too. And as we are looking at the portfolio of interventions and economic policy, we need to be measuring cost-effectiveness. We don't have all the resources in the world. We need to be spending our public dollars on those things that we find have the biggest bang for the buck, and I think that's where economists can come in and say something fairly informative.
"I happen to serve here in Spokane on the board of Greater Spokane Incorporated — it's our local chamber of commerce and economic development corporation. As an economist who is thinking about early childhood development and education, I see one of my roles as trying to gain partners within the corporate community, so that they see it in their best interest as well to invest in early childhood. As we are trying to get early childhood packages passed in the state of Washington, for example, I have found that only the most progressive corporate leaders can look ahead 15 to 20 to 25 years and see how investments today can affect their workforce and their profitability later on."