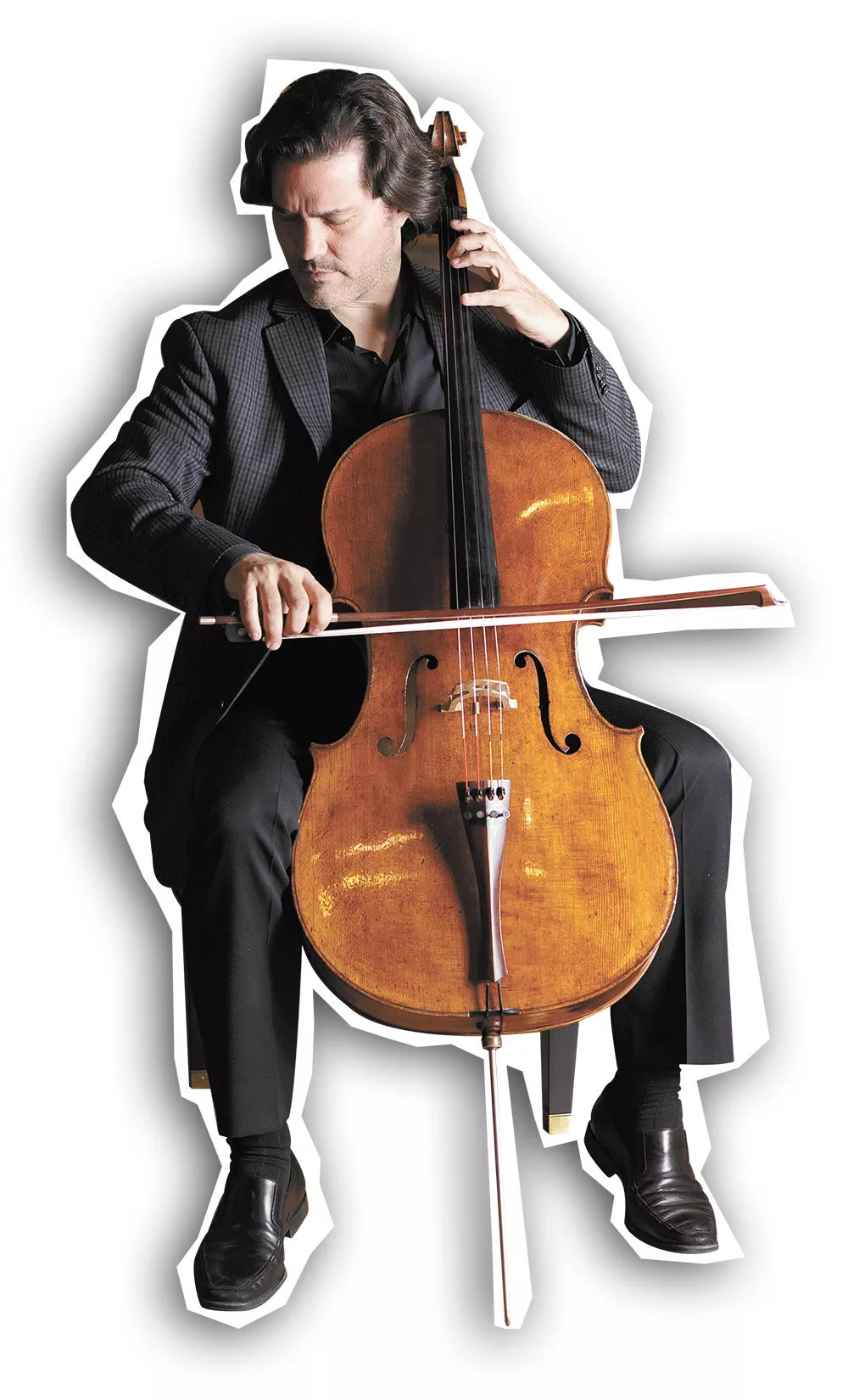 There's a dapper, life-size cardboard cutout of Artistic Director Zuill Bailey floating around Spokane. Wherever the two-dimensional Bailey appears over the course of the two-week Northwest Bach Festival, you can expect an in-the-flesh Bailey "Flash-Bach!" cello performance later that day.
This isn't the only fresh idea hitting the 37th annual Northwest Bach Festival, presented by the nonprofit organization Connoisseur Concerts. The event, running from Feb. 24 through March 8, is fully stocked with concerts for every price range and comfort level.
"Last year we expanded from four concerts to more than 20 and we weren't satisfied," says Gertrude Harvey, Connoisseur Concerts' executive director. "We wanted to add at least seven more. This is just a real joy to grow."
Events include a continuation of the one-hour Twilight Tour concerts ($20), where solo Bach is played at historic landmarks, and grand-scale festival classics performances featuring touring artists.
Here are four things to look for at the 2015 Northwest Bach Festival:
CATALYST STRING QUARTET
This New York-based string quartet has already made its Carnegie Hall debut, arranged its own version of Bach's Goldberg Variations and plays pieces composed by its own violinist, Jessie Montgomery. Check out the quartet playing everything from Boccherini to Piazzolla tangos on Saturday, Feb. 28 at Barrister Winery, along with Bailey and violinist Kurt Nikkanen. They'll also play their Goldberg Variations arrangement at St. John's Cathedral on Sunday, March 1.
ORCHESTRA IS BACK
One criticism of last year's Northwest Bach Festival, Bailey's first at the helm, was an absence of local musicians. This year, the Bach Festival Orchestra, featuring community musicians, is back under the direction of Maestro Piotr Gajewski. The ensemble plays as part of the Festival Finale, Sunday, March 8 at St. John's Cathedral. Look for Beethoven's triple concerto to bring down the house that afternoon.
WHERE'S ZUILL?
In a desire to reach people who aren't necessarily comfortable in a formal concert hall setting, Bailey has introduced free "Flash-Bach!" 30-minute performances to this year's lineup.
"Some of the great musical things in the world are things that you don't expect," Bailey says.
The locations aren't exactly secret; they include the Spokane County Courthouse, Valley Hospital and Medical Center, Spokane City Hall, Sacred Heart Hospital, the Bank of America Building and River Park Square. It's the date Bailey performs at these places that remains a mystery. Look for Bailey's cutout around town or check out the festival's Facebook page for day-of-show announcements.
FREE LUNCHTIME CONCERT
Who doesn't like free? Thursday, March 5 at noon, Bailey and a guest artist perform a concert for hungry River Park Square patrons in the Kress Gallery, on the mall's third floor. Be sure to bring your own lunch. Sit back and relax. ♦
Northwest Bach Festival • Through Sun, March 8, at various times • Free - $100 • Various Spokane locations • for a full schedule go to nwbachfest.com • 800-325-SEAT