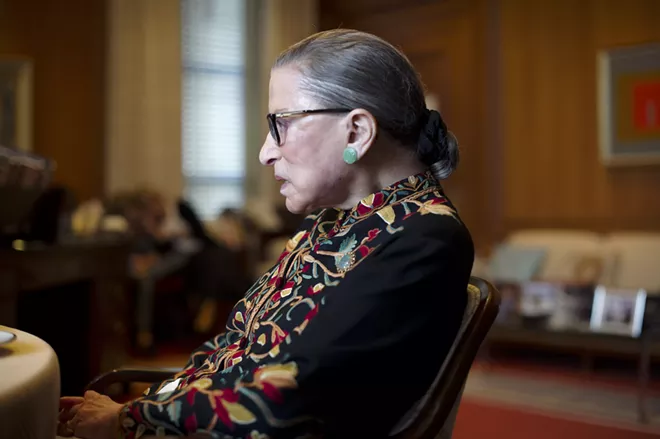 By ADAM LIPTAK
© 2017 New York Times News Service
WASHINGTON — The Supreme Court, short-handed and slumbering for more than a year after the death of Justice Antonin Scalia, is returning to the bench on Monday with a far-reaching docket that renews its central role in American life.

The new term is studded with major cases likely to provoke sharp conflicts. One of them, on political gerrymandering, has the potential to reshape American politics. Another may settle the question of whether businesses can turn away patrons like gay couples in the name of religious freedom.
The court will hear important workers' rights cases, including one on employers' power to prevent workers from banding together to sue them. Perhaps the most consequential case involves fundamental principles of privacy in an age when cellphones record our every move.
"There's only one prediction that's entirely safe about the upcoming term," Justice Ruth Bader Ginsburg said last month at Georgetown's law school. "It will be momentous."
The court returned to full strength in April when Justice Neil Gorsuch replaced Scalia after a fight over the seat that lasted more than a year. In the few cases in which Gorsuch participated in the last term, most of them minor, he consistently voted with the court's most conservative members, Justices Clarence Thomas and Samuel A. Alito Jr.
Gorsuch's first full term, which will include more than the usual number of blockbusters, will bring his jurisprudence into sharper focus.
At the same time, Justice Anthony M. Kennedy, who is likely to decide closely divided cases as the member of the court at its ideological center, has been drifting left. According to data compiled by Lee Epstein, a law professor and political scientist at Washington University in St. Louis, Kennedy's voting in the term in which Scalia died, ending last year, was the most liberal of any justice in that decisive central position since the mid-1960s.
Kennedy is 81, and he has signaled that he is considering retirement. Should President Donald Trump name his replacement, the court would almost certainly gain a justice ideologically similar to Gorsuch, leaving it with a solidly conservative majority and thrusting Chief Justice John G. Roberts Jr. into the median position.