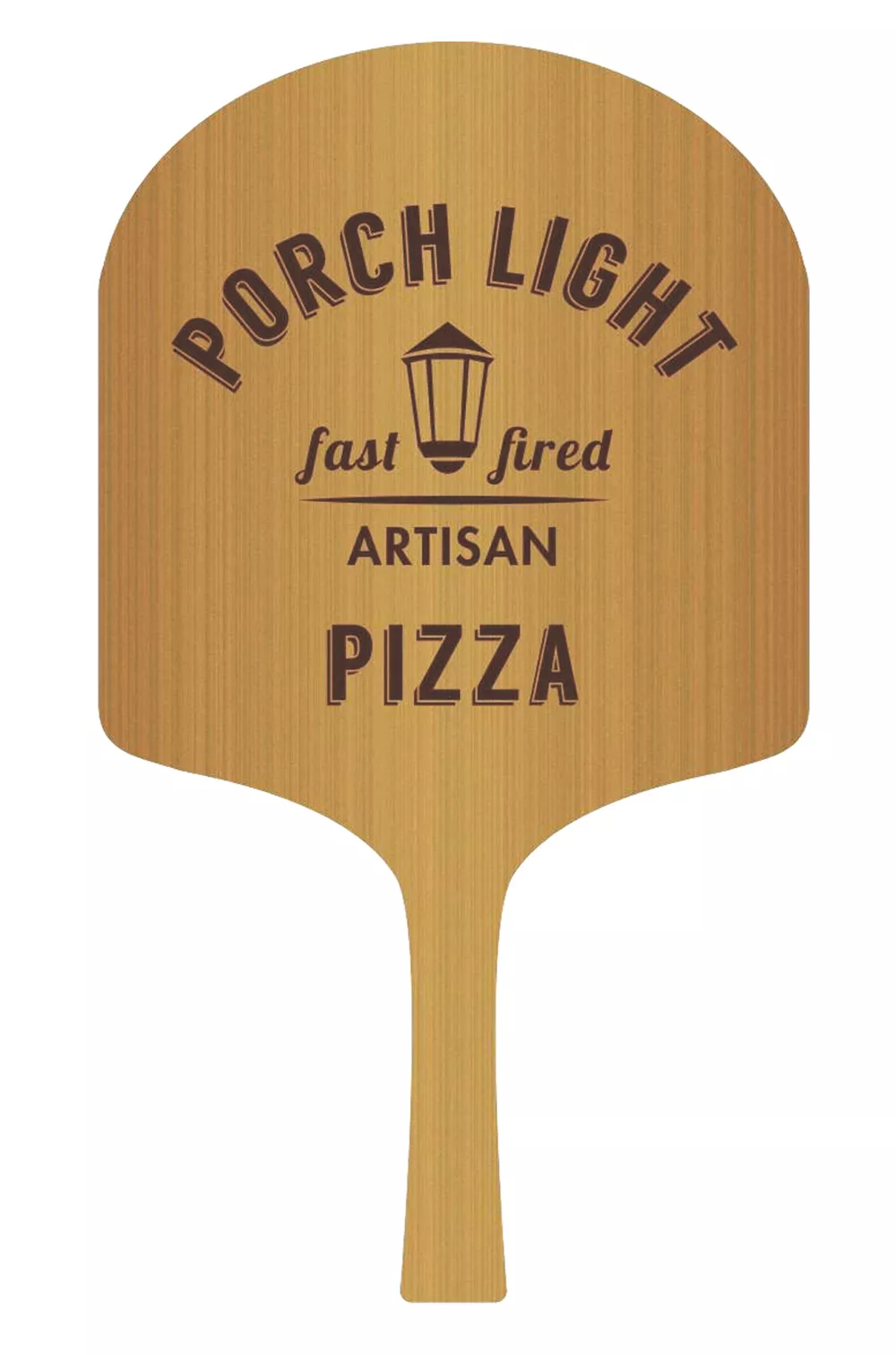 College kids love nothing more than trendy, fast, cheap food. College kids love beer. College kids love pizza. With classes about to start back up in Pullman, what's better than an artisan-fired pizza joint, within walking distance, that will fill you up in under a half-hour and not skimp on the good stuff?
Porch Light Pizza prides itself on fast, fired pizza, which they readily accomplish. Thinner-crusted pizza means you're not going to be waiting there forever while it cooks, and a variety of toppings results in options. For $8, you can amply feed yourself (or you and a friend) with a dinner-plate-sized specialty pizza. You can also build your own masterpiece with a combination of meats, cheeses and veggies.
We tried the Ben (pepperoni, mushroom, tomato, artichoke hearts, basil and red sauce) and the Bellissimo (buffalo chicken, bleu cheese, onion and tomato). Thin crust can be tough, but the chefs nailed them (avoiding the temptation of overloading cheese or toppings, so the crust can cook properly).
Let's talk about the green things. Porch Light provides a variety of salads, all around $3 to $6, that are huge, loaded, and fresh. We split a Caprese salad — mozzarella, tomato, basil and balsamic — and felt like it could easily fill up an entire hungry human.
The come-right-up-and-order, seat-yourself atmosphere fits Pullman's casual, college-town ambiance. The location, right down the hill from Greek central next to the library, provides a convenient stop right before afternoon classes or when you need a good excuse to play hooky from long, dull evening lectures.
Opened in late April by the same owner who brought us South Fork Public House, Porch Light has been perfecting their process during their first few months in operation. Sometimes they run out of dough before the day ends, but they make sure to update their Facebook page when that happens. ♦
Porch Light Pizza • 200 NE Kamiaken St., Pullman • facebook.com/PorchLightPizza • Open 11 am-10 pm • 334-7437