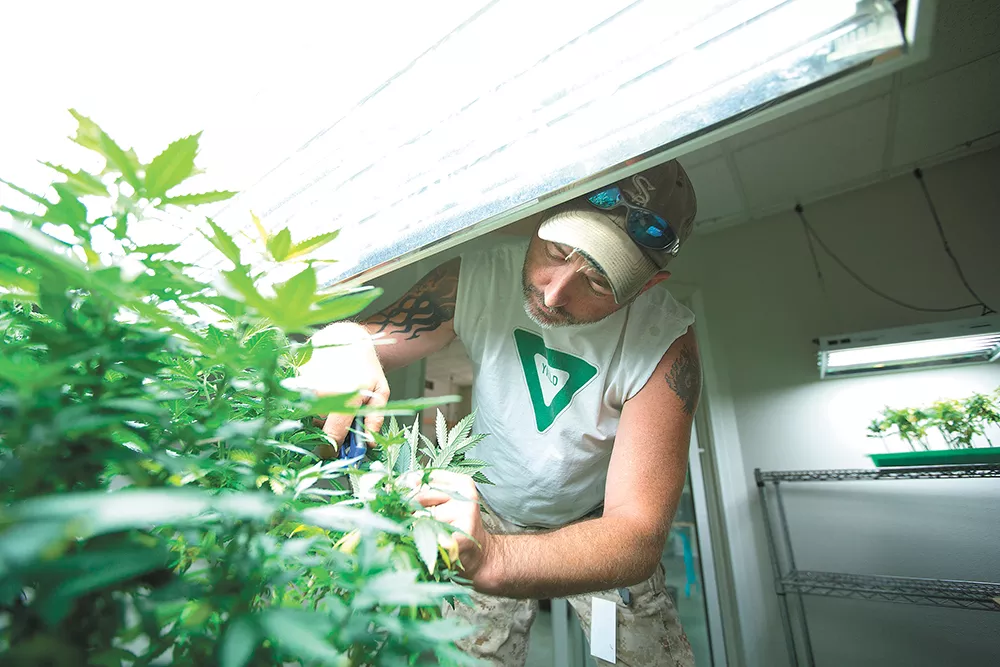 Half the battle with pot possession is deciding what you're going to do about the smell. Are you going to let the flower's pungency overtake your living space? Your smoking jacket? Well, now think about dealing with acres of the blooming plant.
Farms in states with legal pot are now confronting the fact that their farms and distribution factories are harming the public's olfactories. Farms in Oregon are facing a lawsuit from a neighboring vineyard, and one of Boulder, Colorado's major cultivation centers was recently fined $2,000 for the odor they were emitting, and Washington's Chelan County has been a battleground for farms' responsibilities to the public.
Momtazi Family LLC, a vineyard owner in McMinnville outside of Portland, has moved forward with a lawsuit against aspiring grow-ops in the area. The vineyard claims that potential pot farms will harm their grapes with "foul-smelling particles." The lawsuit faces an uphill battle, though. Oregon prohibits nuisance lawsuits against common farming practices.
In Colorado, Boulder Botanics' cultivation facility was cited for a "failure to remedy odor violations." The facility is located within an older industrial building. A year prior, the city handed another company, Dandelion LLC, $14,000 in fines. The total is the largest fine the city has issued since recreational marijuana became legal in 2014.
The city's marijuana regulations say there should be no detectable odor from outside of a cannabis business. And according to Boulder's Daily Camera, the city rarely issues violations related to the law.
In Chelan, according to the Stranger newspaper, neighbors used the smell of pot harvesting, increased traffic and the intrusive lighting of nighttime security systems to help the county commissioners to build a case to push growers out.
The county told pot farms in January 2016 that they had two years to amortize their businesses and get out of the county. Now, the commissioners have changed their stance to allow businesses to stay if they comply with new zoning and building requirements — which, some argue, will ultimately force them to shut down anyway. ♦