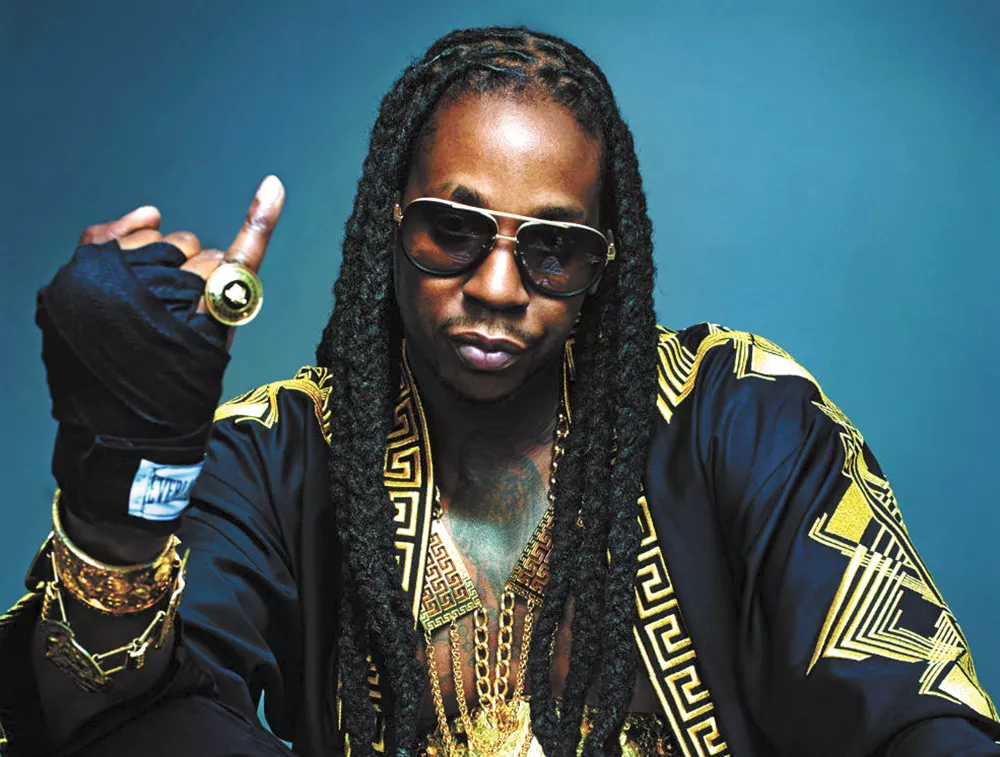 After citing various cases of stoned parents neglecting or abusing their children, cable talk-show dimwit Nancy Grace asked rapper 2 Chainz why he believed that weed should be legalized in this country.
"Everybody is not doing this. Some people actually love their child," said 2 Chainz, formerly known as Tity Boi, real name Tauheed Epps. "Some people know that it's obviously wrong, so this is nothing to really argue about; these people are obviously imbeciles. You can't use these cases to define an entire community."
That was perhaps what Grace had not expected from the rapper when she asked the fellow Georgia native to come on her program in January. It was a serious debate from an artist who not only sold pot at his suburban Atlanta high school, but graduated with a 4.0 GPA. That's where the rapper's lyrics surprise as well. On the surface, there's the normal misogynistic hip-hop stuff (example: "All I need for my birthday is a big booty hoe") but that's balanced by lyrics that go deeper into the human psyche, like "We Own It" with Wiz Khalifa: "I ride or die for mine / I'm ride or die material / Only one life to live, so here we go / (This moment, we own it)."
This weekend, 2 Chainz performs at Washington State University's Springfest, the annual outdoor music and arts festival, where he's sure to bring all aspects of his personality and catchy party tunes. Besides touring and appearing on cable "news" programs, 2 Chainz has a lot going on.
Marijuana aficionado
2 Chainz gives Snoop Dogg (formerly known as Snoop Lion, who performed at Springfest last year) and Willie Nelson a run for their weed-smoking money not only in the number of times he's been arrested for possession, but for how often he rhymes about pot.
Internet star
Ever wondered what the most expensive cheeseburger in the world ($295) tastes like or what it's like to ride in a $2 million car? In 2014, 2 Chainz began hosting an online video series called Most Expensivest Shit for GQ magazine to answer these very questions. Just two seasons in, each bite-size episode is as hilarious as it is informative.
Mayor Chainz?
Earlier this year, 2 Chainz announced he was considering a mayoral run in his hometown of College Park, Georgia, in an interview with the Atlanta Journal-Constitution. We can only hope that comes true. ♦
Washington State University Springfest feat. 2 Chainz • Sat, April 25, at 8 pm • $25 WSU students/$30 college students/$35 public • All-ages • Beasley Coliseum • 925 N. Fairway Rd., Pullman • ticketswest.com