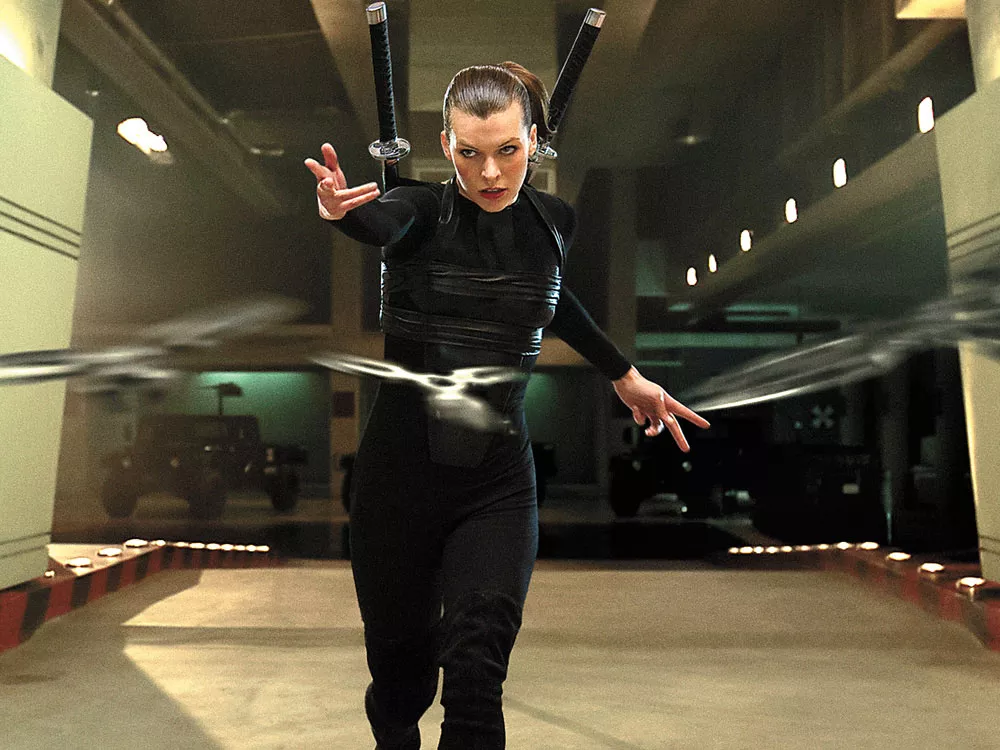 Dearest Resident Evil, I can't believe how long it's been – three years went by so fast! Last Friday, when I found out you'd be coming back to town, all those memories came flooding back and I decided I just had to go see the "new you." So I did. Which is why we really need to talk.
Remember when we met at the arcade back in the early 2000s? I had just gone through a really humiliating breakup with Dance Dance Revolution and, admittedly, I was on the rebound. Scanning the room, I looked over and there you were, sitting alone. At first you scared me – I'd never really been involved with guns or senseless killing rampages before – but I soon realized you could take me places I'd never been. Places with zombies. Maybe it was my youthful lack of standards, but I fell in love with you that day, Resident Evil.
When things got more serious, we moved from the arcade to our first movie date. You were so exciting back then — dicing up people with lasers, exposing an occasional boob or two. What I really loved, though, was your passion for post-apocalyptic zombie destruction. Which, as you know, titillates me to no end. Sure, your graphics were a little rough, but you still had a plot soul!
I'll be honest, concern set in after that ridiculous Extinction extravaganza — but I couldn't have imagined it leading to this. How do you explain the random zombie digging his way into prison, groundhog-style? Or, unlike any RE movie character ever, when Executioner Majini dies in a shower of coins? (Arcade tokens!?) You make no sense. How about your vapid characters and their dialogue, which makes Jar Jar Binks sound like JFK? "I ingest you, I gain control," says one douchey guy. "I'm not on the menu," responds the irritated lady. And of course, who could forget Basketball Dude, who ties up all the verbal nonsense with, "That's right! Star power, bitches!" Really, Resident Evil?
Really?
Anyhoo, it's over between us now that you're such a tool. Maybe also because I'm oozing maturity — I pretty much have to wear a bra now! I enjoy fine dining and don't rely on my mom as much for social support. I drive an effing Subaru Outback. You just think about that.
Later, turd.
Tiff