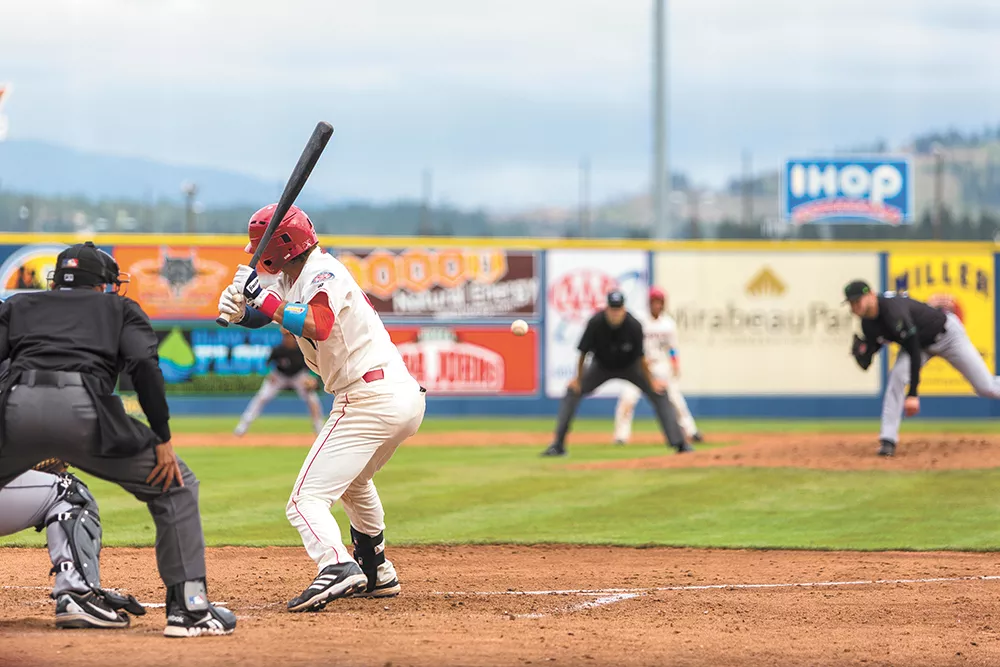 Entering this week, the Indians boasted the Northwest League's three leading hitters and three of the top four home run hitters. On the mound, Spokane led the league in the all-important categories of lowest WHIP (walks and hits per innings pitched) and fewest walks.
The Indians started the season 7-0 and won the North Division's first-half championship with a 25-13 record. Recent promotions by the Texas Rangers cost the Indians power hitters Zach Cone and Marcus Greene, but Spokane was just one game out of first place in the second half with a 7-10 record entering the week. The first-half title guaranteed Spokane a berth in the league playoffs, which begin Sept. 2.
The Indians have spread the glory around: second baseman Seth Spivey led the league at the start of the week with a .358 batting average, followed by left fielder Eduard Pinto (.352) and right fielder Luke Tendler (.340). Third baseman Jose Trevino and Tendler were tied for first in homers with nine, one more than Cone.
Shane McCain (1-0, 0.36 earned-run average, three saves) spearheads a deep and talented bullpen. Strong offensive support helped starting pitcher Nick Gardewine (6-3, 5.77) move into a tie for the league lead in wins despite a bloated ERA. Spokane batters have honed their craft under hitting coach Rick Down, who coached the likes of Derek Jeter, Cal Ripken Jr. and Wade Boggs in the majors.
The Spokane Indians open a three-game homestand with Tri-City on Sat, Aug. 16, at 6:30 pm • Avista Stadium • $5-$13 • 535-2922 • spokaneindians.com