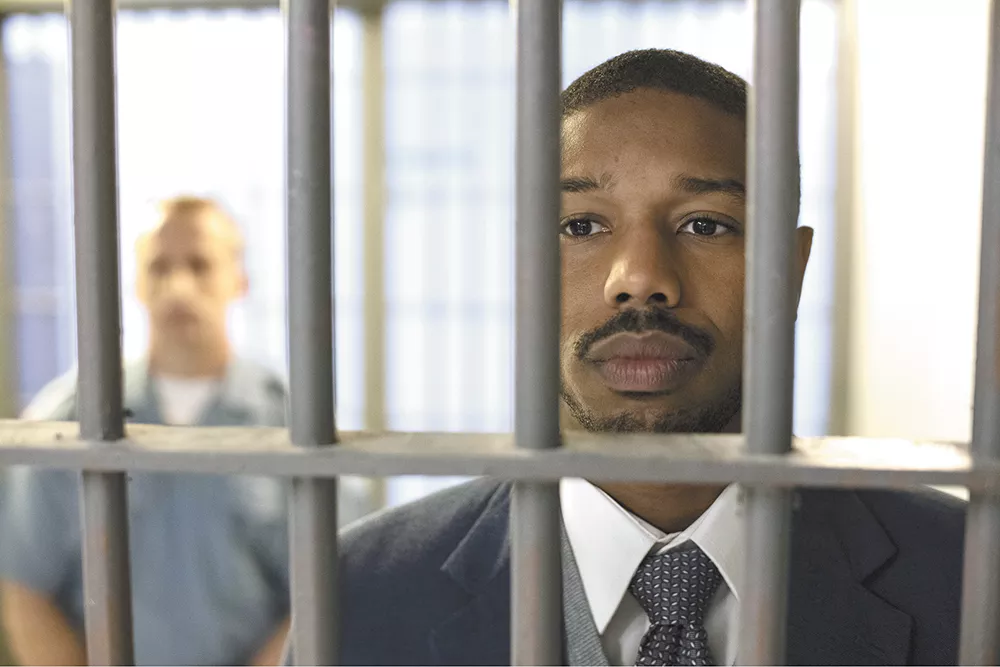 I honestly don't know how people like Bryan Stevenson keep up the fight. Just Mercy is the true origin story of a literal social justice warrior, a Harvard-educated lawyer who, in the late 1980s, launched the Equal Justice Initiative in Montgomery, Alabama, to take on the neediest, most desperate cases. His first client — as depicted here — is Walter McMillian, on death row for a murder he says he did not commit, a contention backed up by ample evidence.
Was a black man, as McMillian is, railroaded by white cops and white prosecutors in the Deep South? And is a black lawyer, as Stevenson is, going to get racist pushback as he tries to keep the state from killing McMillian? You better believe it.
A few years ago, director Destin Daniel Cretton gave us the deeply compassionate but never sentimental foster-care drama Short Term 12. He pulls off a similar feat in Just Mercy, zooming in with bald factuality on the most outrageous tidbits from the Stevenson-McMillian collaboration to highlight just how completely wrecked the notion of American "justice" is.
Here is Michael B. Jordan, as Stevenson, being strip-searched — an indignity that should never be forced upon anyone, and certainly not a defense attorney — as he enters prison to visit his client. Jordan is warm and sensitive, as always, with a slow burn of rage necessarily tempered by his acute awareness of the fine line he must walk as a black man, even one with the authority he carries as a lawyer, in this awful culture. And here is Jamie Foxx as McMillian, unwilling to get his hopes up in the face of the eager, young and naive law-school grad before him. Foxx shoulders the crush of unfairness with a posture that might feel regal if it weren't also inescapable.
The power of the movie's ending sneaks up on you, especially if you think you've gotten inured to these sorts of stories. But the long slog to justice that Just Mercy is all about... well, it continues to be infuriating to see how corrupt the American system of jurisprudence is. People like Bryan Stevenson are doing the hard work of righting these wrongs, and deserve to be celebrated for it. But it feels like a tiny drop of water in a rough ocean. ♦