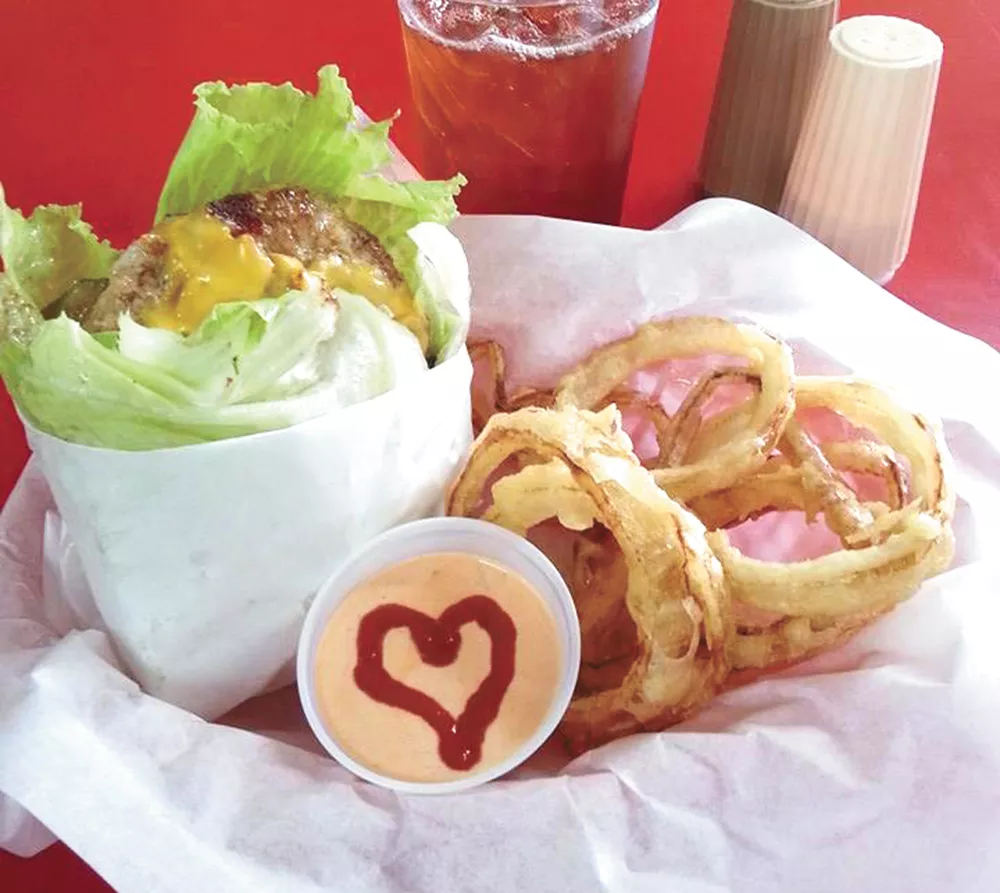 Gary Kender talks about food like he's telling a love story. He links good food with good memories, whether he's recalling a recent meal at a Spokane restaurant, cooking meals for his five kids or recounting the steak dinner he shared with his wife on their recent honeymoon.
He's also stoked on all the ideas he has for The Surf Shack — his burger place in Coeur d'Alene — to make it into a franchise that serves wholesome burgers and plays up the '50s surf culture theme.
"This is my passion in life, as twisted as it may seem to some people," he says.
As a surfer originally from Long Beach, Calif., Kender moved to Idaho in 1991 and started a place in Hayden called Schoonerville. After 13 years he sold that and opened Longboard Burgers inside an A & D Mini Mart in Coeur d'Alene. For the few years it was open, Longboard was always packed, he says. But then Kender lost the business in a divorce and Longboard closed.
"For the four years I didn't have it, I couldn't go in a store without someone asking when I'd open another burger place," he says.
After the space went through a few hands, Kender got it back and reopened his burger place in July, this time calling it The Surf Shack because the divorce kept him from using the name Longboard.
"As long as there's a surfboard on the building, they'll know it's me," he says.
The burgers at The Surf Shack ($2.49-$4.50) are made Southern Californian-style, as a takeoff of In-N-Out Burger, the famed fast food joint found in California and four other western states. Kender says what makes them California burgers is the freshness. The lettuce is crisp, the tomato is thick and the bun is slathered with Thousand Island dressing.
Beyond hamburgers and cheeseburgers, there are 11 other kinds of burgers on the menu, 10 Philly cheesesteak sandwiches ($4.95-$5.79), fresh-cut fries ($1.89) and homemade sauces.
"We're kind of anti-high fructose corn syrup," Kender says. So he makes his own sauce, including ketchup, huckleberry ketchup, fry sauce and what he calls "love sauce," which has a bit of bite to it. ♦
The Surf Shack • 356 E. Appleway Ave., Coeur d'Alene • Open Mon-Sat, 10:30 am-2:30 pm • surfshackburgers.com • 208-669-6966