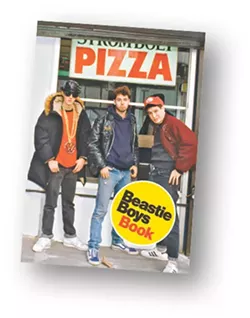 TRIPLE TROUBLE
Autobiographies by musicians are dicey things, but it's safe to say the new Beastie Boys book is unlike anything that's come before. Fitting, considering the trio of Adam "MCA" Yauch, Michael "Mike D" Diamond and Adam "King Ad-Rock" Horovitz were pioneers in first taking hip-hop into the mainstream, then in showing how a rap group could evolve into something altogether different, but still vital. Leave behind any thoughts of a traditional narrative from Horovitz and Diamond (Yauch died of cancer in 2012) and you'll find a lot to love in this bizarre 571-page amalgam of memoir, comic book, cookbook and so much more. The surviving Beasties' sections bring the group back to vivid life, and contributions from friends and fans like Amy Poehler and Colson Whitehead make this truly something special. (DAN NAILEN)
---
THIS WEEK'S PLAYLIST
Some noteworthy new music arrives online and in stores Nov. 8. To wit: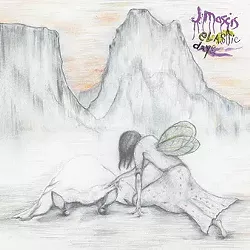 J Mascis, Elastic Days. The Dinosaur Jr. frontman embraces his poppier side on this one.
Muse, Simulation Theory. Big, bombastic and clearly indebted to Bowie and Queen.
Rhett Miller, The Messenger. The Old 97's singer is a criminally underappreciated songwriter.
Charles Bradley, Black Velvet. The soul man's fourth and final (and aptly named) album arrives just a year after his death.
Jeff Goldblum, The Capitol Studio Sessions. Yes, you read that correctly — Goldblum sings! (DAN NAILEN)
---
SHE'S BACK, WITCHES
Fans of Riverdale and horror alike can enjoy Netflix's latest series, The Chilling Adventures of Sabrina. A sharp departure from the '90s sitcom with Melissa Joan Hart, CAOS focuses more on the dark side of being a teenage witch with social-issue undertones. Sabrina has to balance being half-mortal, half-witch and all the responsibilities that come with each. CAOS features classic horror tropes such as a girl wearing virginal white, but also tries to deal with issues like feminism and gender identity. All 10 episodes are available for bingeing on Netflix. (MICHAELA MULLIGAN)
---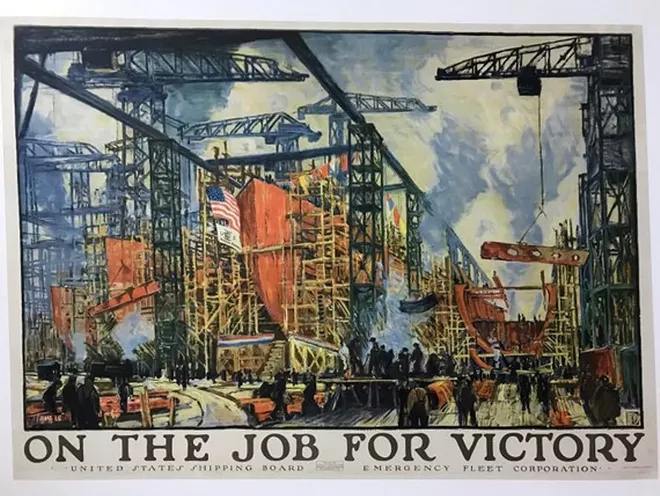 NURSE WITH A GUN A small vial of heroin and a handgun caught my eye in an exhibit at the Northwest Museum of Arts & Culture. But those weren't items dropped by a history-inclined drug dealer. They belonged to Red Cross nurse Inza Gertrude McKernan, a Spokane woman who went to France in 1918 to lend her hand in WWI. I highly encourage anyone interested in WWI to find some of the other local stories at the MAC exhibit The Inland Northwest and the Great War, on display through Jan. 27. (QUINN WELSCH)
---
TRUE PATRIOT
With a new episode dropping on Netflix every Sunday, comedian Hasan Minhaj is taking on the most pressing political topics of the day with his new show Patriot Act. In the first three episodes, Minhaj has taken a funny look at everything from attacks on Affirmative Action, to Saudi Arabia, to America's collective addiction to Amazon despite its evils. Taking the best elements from the Daily Show (where he used to work), Minhaj offers truly thoughtful millennial commentary in a digestible way, summing up topics as complicated as the motivations behind the war in Yemen in about the easiest-to-understand sound bites I've ever heard. (SAMANTHA WOHLFEIL)