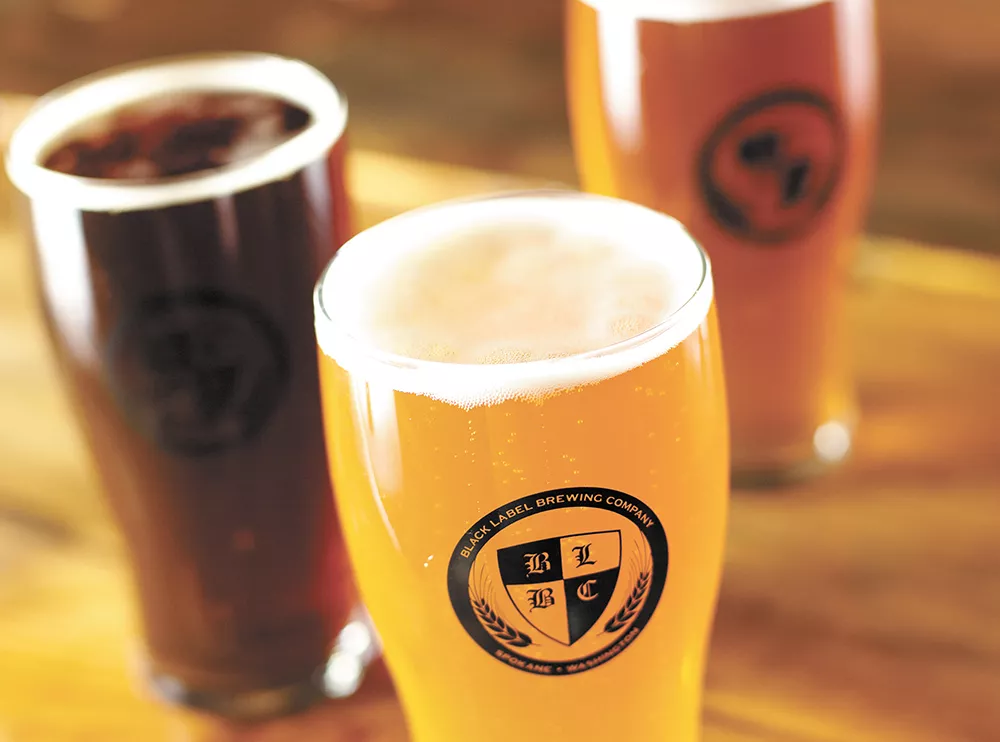 S teve Wells and Dan Dvorak have been friends since the seventh grade. Now they're business partners with their own brewery.
But this isn't their first time working together. A year after high school, they teamed up as garbagemen. They'd clean the garbage cans, handle the dirtiest of the work and go out on the occasional route — well, at least until Wells accidentally used the garbage truck's hydraulic arms to rip the roof off a shed.
More than a decade later, the 32-year-olds would pair up again, this time on beer. Things are a lot less dirty at the newly opened Black Label Brewing Company, located in the fledgling Saranac Commons on downtown Spokane's Main Avenue. Born out of a $15,000 Kickstarter campaign, some help from friends and the pair's home-brewing habit, Dvorak and Wells opened Black Label at the beginning of the month and now serve seven varieties of beer in their brick-lined pub that, though indoors, has the feel of an open-air market.
Last Friday afternoon, Common Crumb Artisan Bakery, an offshoot of Jeremy Hansen's Santé Restaurant & Charcuterie, serves up food that makes its way to Black Label's tables and bar top as Dvorak and Wells fill pint glasses and tasters. Construction at the front of the indoor marketplace has wrapped up for the day, and there's a sort of celebratory feel to this end of the workweek.
"Right now, it's nice to talk to people and spend some time with them. I've always wanted everyone who comes in to be able to tell someone else that they had a good time here and had good beers," says Dvorak, who worked as an appliance technician before teaming with Wells, a pipe fitter by trade, on Black Label.
The brewing space behind the wall of taps is cozy — think a Real Housewife's walk-in closet — but not a square foot is wasted, and the four-barrel system fits just fine. Dvorak and Wells hope to sell 500 barrels of beer (1,000 kegs) this year if all goes well, and so far it has.
"We have a fantastic location and our taproom is exactly what we wanted," says Wells. "Everything about it is parallel to how we want to start our business; we really got that Willy Wonka golden ticket."
Business experts will try to dissuade you from starting a business with a best friend. There's a difference between friendship and business partnership, they'll tell you. Dvorak and Wells nipped that one in the bud before ever firing up the brew kettle.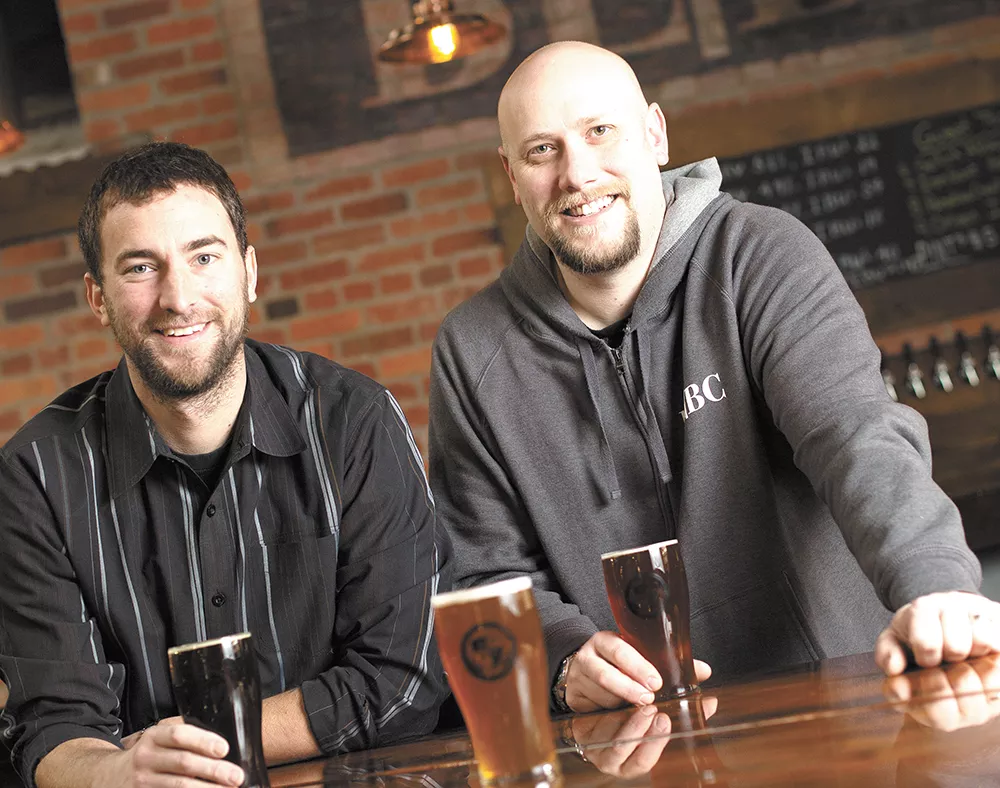 "Before we even started with this brewery, we agreed that before things came to a head or boiled over, we'd just vent rather than let it become animosity," says Wells.
One thing they've never had to argue about, though, is the style of beers they wanted to make. Even since their home-brewing days, Dvorak and Wells didn't want to make hop bombs or melt-your-face Imperials.
"We've always been on the session-able side of things. We love to be able to enjoy a couple beers, not just one that's going to knock your socks off," says Dvorak. "These are beers you can take to a barbecue or a party."
Of their current offerings, nothing is much higher than 6 percent ABV and the IBUs are all very low, making even their IPA a smooth drinker. Their red ale is a effervescent yet fully hopped beer that could easily emerge as their flagship. The honey ale has been a bestseller, and they've done well with an espresso stout that adds cold-brewed coffee to the beer during the brewing process.
Wells says the small batches means they can experiment with myriad styles and make adjustments to their beer menu as they go.
"We put so much into this, and now we have the freedom to build it how we want and make the beers we want to make," says Wells.
The first batch of Black Label's smooth, crisp honey blonde ale required 40 pounds of honey, and all of it came from their own farm. They also use hops from a quarter-acre plot on Dvorak's father-in-law's land near Garden Springs.
Black Label aims to keep its ingredients fresh and local, so for the next batch of honey blonde, they tracked down honey through a bee association. They are looking to begin using locally sourced grains by summer, and currently send their spent grain (grains used in the brewing process) to an organic dairy farm. Starting the brewery, they say, gave them an appreciation for where their ingredients come from.
"Knowing from our hop farm how hard it is to have a farm, it only makes sense to support people in town, and we're going to do that as much as we can," says Wells.
Being in a spot like Saranac Commons, where neighboring businesses feel more like co-workers, also has given Dvorak and Wells a tactile feel for how a local economy can thrive.
"Being in this space, you see how fluid your money is. We'll go next door to [Common Crumb Bakery] to buy a sandwich or to Saranac Public House to grab a beer and some food, and that's money going into their pockets that they'll bring over here to get a beer from us," says Wells. ♦
Black Label Brewing Company • 19 W. Main (Saranac Commons) • Open Mon-Thu, 1-8 pm; Fri-Sat, 1-10 pm • 822-7436 • blacklabelbrewing.com