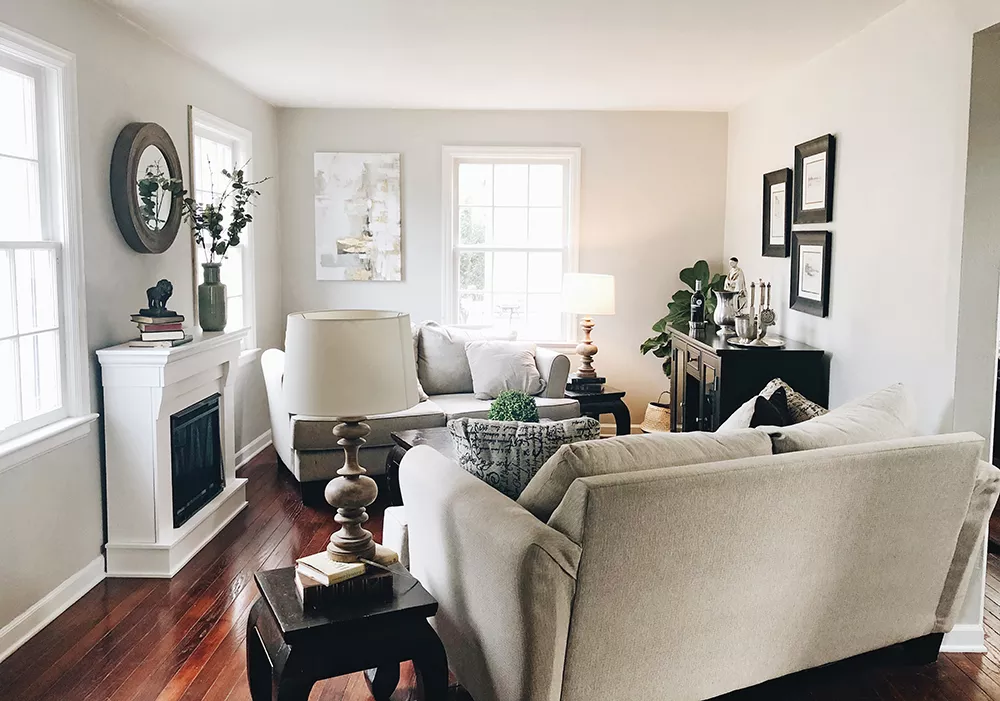 MEGHAN ALEXANDER has, with her husband, renovated three Craftsman style homes. "Picking paint can be really tough," she writes. "The lighting in the house can have a big impact on how the color looks on the wall, so I've always found it best to pick a range of colors and buy the samples to test out. We've had some bad experiences in the past where a grey turned out looking baby blue because of the lighting — and we had painted the entire room hoping it would dry grey! Buying samples is so worth it! This particular grey I found from following a local construction company and my husband messaged them on Instagram to find out the color: Sherwin Williams Repose Grey."
---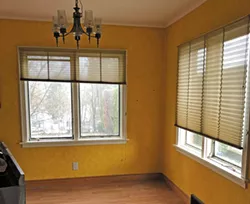 KELSEY FOGARTY says while she wasn't a fan of the original "macaroni and cheese" colored wallpaper in this adorable eating nook, she "wanted to pay a little homage to the old house with the wallpaper... I was a little nervous about doing it, wallpaper samples can only tell you so much, but I am so glad I went for it! We hired Gale Fleming Wallpaper to hang the new wallpaper, it was a bit of a splurge to purchase the paper, and I didn't want to mess it up. She was great!" The banquette style seating, constructed by her husband and father-in-law, with cushions sewn by her mother-in-law, offers a clean backdrop for the vintage Drexel table — a family heirloom. "My mom did her homework at it."
---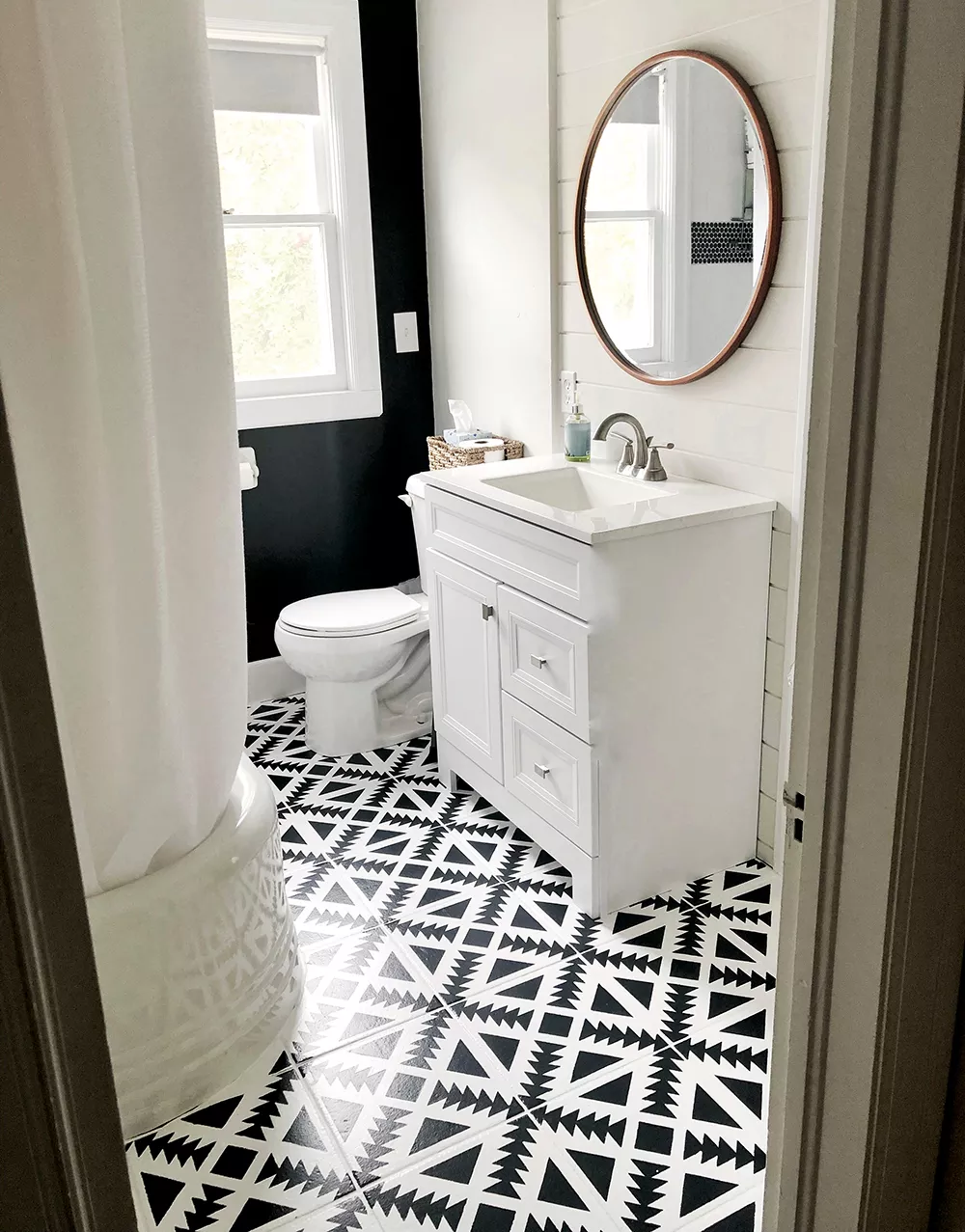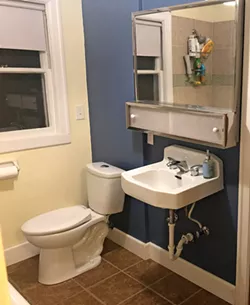 ALICIA STATON's stenciled bathroom floor project made the experienced DIYer "extremely apprehensive" at the outset. The detailed project required numerous base coats followed by careful stenciling of each tile. "After arduously hand touching up the stencil lines (took about 3-4 days of that), I painted four coats of water-based polyurethane to seal in the paint and prevent scratches, scuffs and blemishes. So far we've had absolutely no problem with any chipping of the paint, and it's my kids' bathroom," she writes. Staton followed the advice on craftedbythehunts.com/diy-painted-tiles. The paint is Behr Premium Low-Lustre Enamel Porch & Patio Floor Paint in ultra pure white and space black.
Watch for more Before & After in our next issue. Have you made an amazing transformation in your Inland Northwest home? Send your home renovation and DIY Before & After photos, with a brief explanation of what you did, to healthandhome@inlander.com