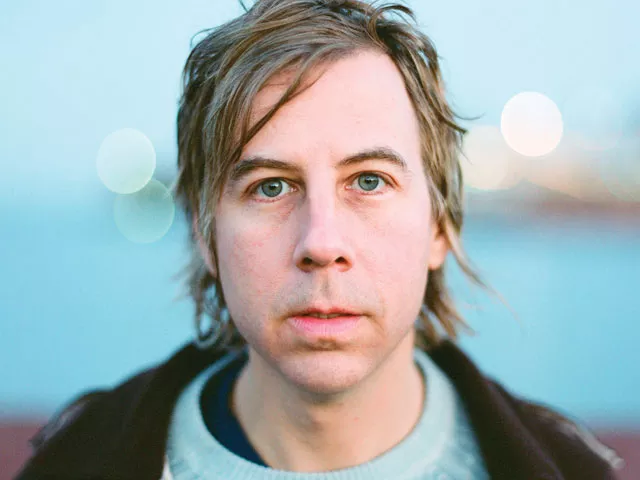 Being a great producer does not necessarily mean being a great musician, despite the thin line between the two professions. Hell, Rick Rubin was kicked out of his first band because he couldn't play more than a few simple chords (ironically enough, it was a punk band). But sometimes the two professions go hand in hand: Phil Spector, who produced Let It Be, had a No. 1 hit in 1958, for example. Dave Sitek's the production mastermind behind TV on the Radio, but also one of its guitarists.
Fortunately for San Francisco musician and avid producer John Vanderslice, the talent in both arenas is pure. (Spector's talent is tainted by a murder conviction and Rubin made a strange move by collaborating with Scarlett Johansson.)
In 1997 Vanderslice started Tiny Telephone Studios in San Francisco, where he's worked with the likes of the Mountain Goats, Okkervil River, Two Gallants and Spoon and purports, to quote his website's manifesto, to "provide affordable hi-fi recording to San Francisco's independent music community."
A self-professed tech nerd and audio equipment fanatic (by his own admission, Vanderslice says he's "painfully addicted to buying audio gear"), he nevertheless expounds a firm belief in the use of analog, preferring to record on real instruments as much as possible. His production style is consistent: smooth but not over polished, slick but not artificial, heavily layered but not overindulgent. It's a hi-fi result, rooted in low-fi sensibilities.
But Vanderslice is no slouch on the other side of the console, either. Planted firmly in the early 2000s' indie-pop vein, Vanderslice is less schmaltzy than his contemporaries. A bit more cerebral, he brings Death Cab for Cutie's love of wordplay without
the wearying bitterness and Nada Surf's pop sensibilities without their inscrutable sentimentality. He brings in a wide array of sounds, from typical orchestration to more obscure, worldly instruments for just a few bars, just to get the sound perfect for those few seconds. Vanderslice started controversy with a song called "Bill Gates Must Die" and has been unabashedly critical of American politics, but has never become a caricature of the musician-turned-activist. Like his work behind the board, his music is subtle but effective, a fine vehicle for his ideas without letting them overcome the real effort and beauty: the melody itself.
John Vanderslice plays with Kevin Long at the Empyrean on Saturday, June 12, at 8 pm. All-ages. Tickets: $5. Call 838-9819.