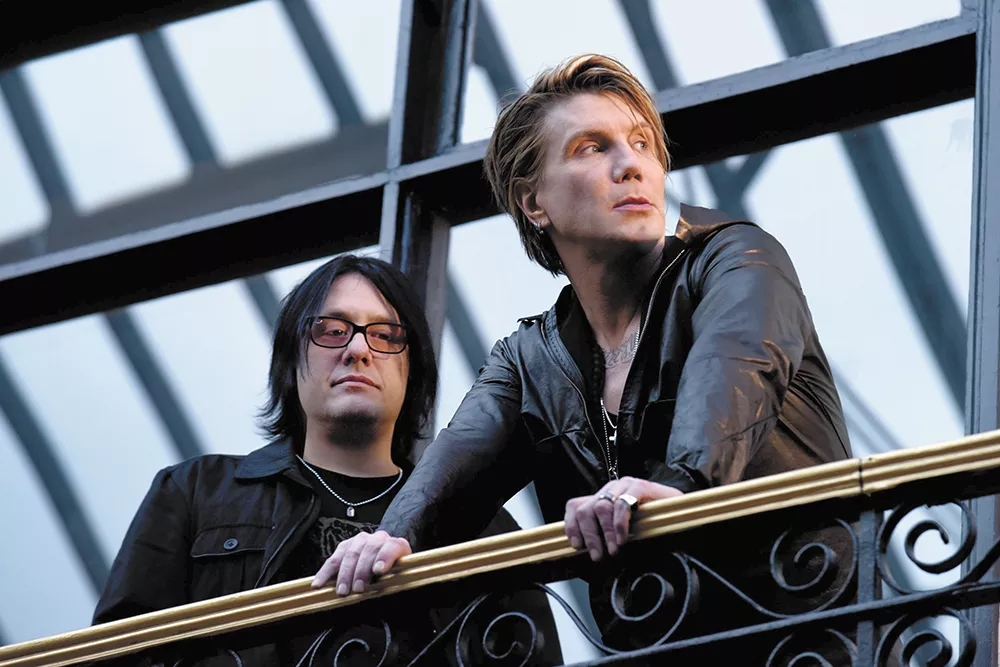 For 12 to 14 hours a day during the workweek, Jordan Miller is holed up at a Manhattan studio, writing lyrics and playing melodies. At night while he sleeps, these songs run together in his mind, musical lines are lost and nothing makes sense. But his stress dreams only push him to pursue his ultimate goal — to write that No. 1 radio hit that no one can stop humming.
Miller, who grew up in Elk, Washington, works at Arcade Songs, a New York City-based independent music publisher and production company, writing and providing backup vocals. He recently helped pen the poppy "Long Way Home" for the Goo Goo Dolls' May release, Boxes, which the band has been playing on tour, which stops at the Northern Quest Resort & Casino outdoor stage next week.
Miller was raised, along with his seven brothers and sisters, to make music. Everyone played something. His parents were music leaders as well as Christian missionaries, which took the family on year-long stints to Romania and Germany. But the Spokane area always felt like home.
About five years ago, Miller was invited into the now-defunct local indie band Horse Thieves with his brother Adam Miller and Marshall McLean, the latter of whom went on to start the Marshall McLean Band. But at 21, he headed east.
"I figured I had to get the hell out of Dodge," Miller says. "I don't think I was a good drummer, either. If Horse Thieves got signed, I would have been the first guy to get fired."
With $1,200 to his name, Miller scored an apartment in Brooklyn with 16 other artist-type roommates. "I slept in half of a closet," he says.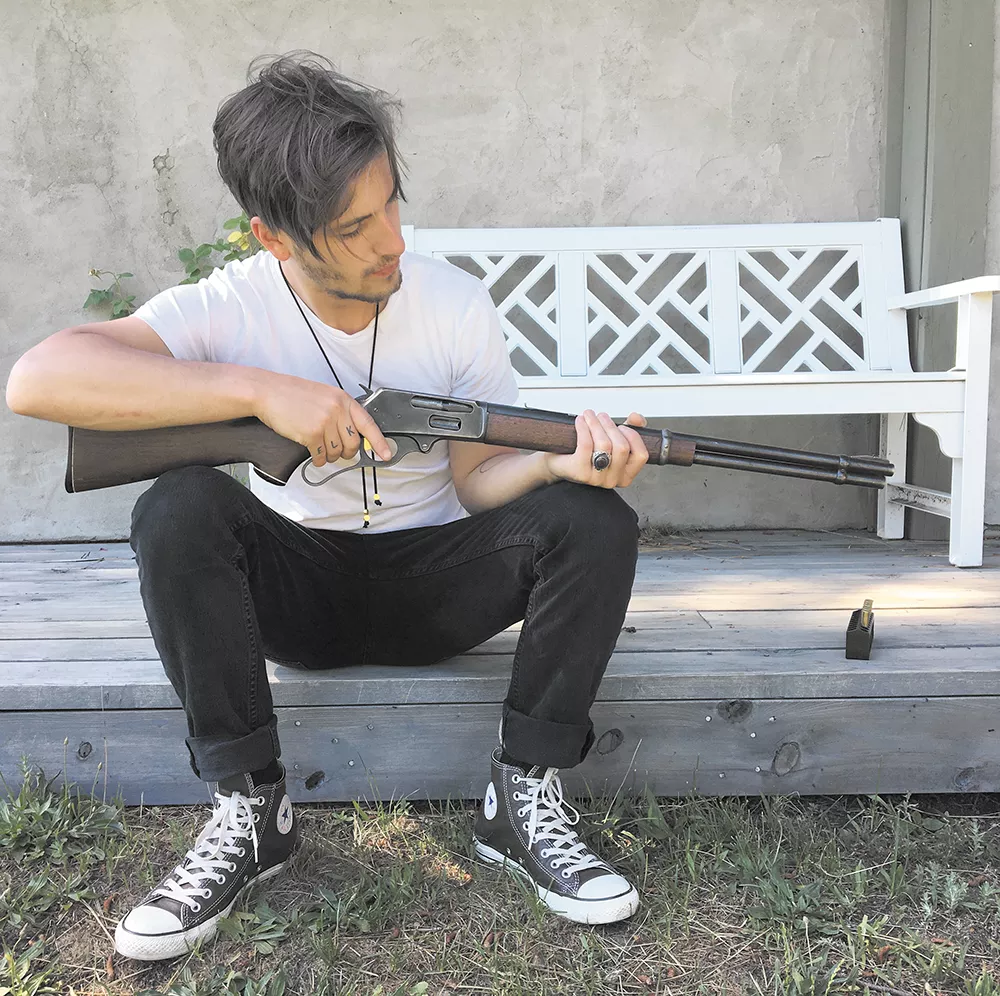 Along with a friend and fellow songwriter, Miller spent a year making an album. While trying to shop it for a record deal last January, they met Arcade Songs owner/producer/writer Gregg Wattenberg (Train's "Hey, Soul Sister," Five For Fighting's "Superman (It's Not Easy)") who passed on the album, but asked if they'd want to work for him instead.
Since then, Miller has been writing whenever and wherever he can, including on the subway.
"There's something about the mundane, letting yourself rest," Miller says. "Everyone goes into half-zombie mode and I'm on my phone typing ideas out."
That's how the Goo Goo Dolls credit came about. One day, Wattenberg interrupted a session Miller was working on and asked if he could come help out next door. That meant working with John Rzeznik and Robby Takac of the band best known for its 1998 hit "Iris." They worked out some melodies. But Miller needed some time to write words, and took to public transportation for inspiration.
"I came in the next morning with the lyrics, and they all said, 'That's great,'" Miller says. "That never happens."
But the euphoria didn't last long, as Warner Bros. had to approve the song.
"The label process, that's kind of like a dark period," says Miller, who turns 25 this weekend. "And as a musician, you train yourself to never get excited. People always say they have 'this great opportunity,' it just never works out. So the day I got excited was when the album came out and it went Top 10 on iTunes."
In writing, there's a fine balance between what sounds like a hit and what also feels new.
"The most important thing is listening to music," Miller says. "Just always be polluting your mind with new content, whether or not you like the music or it's not your style. It will start influencing how you write, but it gets you out of writing the same thing over and over."
Through his work with other groups like O.A.R. and the Karma Killers, Miller is seeing another side of the music industry. Superstars like Kanye West, Rihanna, Justin Bieber and Adele have creative freedom, but artists who aren't at the top of the fame pile must make records the way the label expects — meaning nothing too out-of-the-box, Miller says. That's where acts enlist the help of songwriters.
"Lots of the people get screwed over by the industry. They're stuck in shitty contracts," Miller says. "But in this business there's also crazy opportunity, you know?"
While there are times that Miller says he'd like to go back to the woods of Washington, he's living the city life for now, working as hard as possible. Then there's the No. 1 hit he still has to write.
"When you're a writer you can build a whole career, one that's a lot longer than an artist's career," Miller says. "You can change genres week to week and you don't get called out for it. As a writer, I get to explore way more." ♦
Goo Goo Dolls with Collective Soul & Tribe Society • Wed, July 6, at 7:30 pm • $45/$55/$75 • All-ages • Northern Quest Resort & Casino • 100 N. Hayford Rd., Airway Heights • northernquest.com • 242-7000