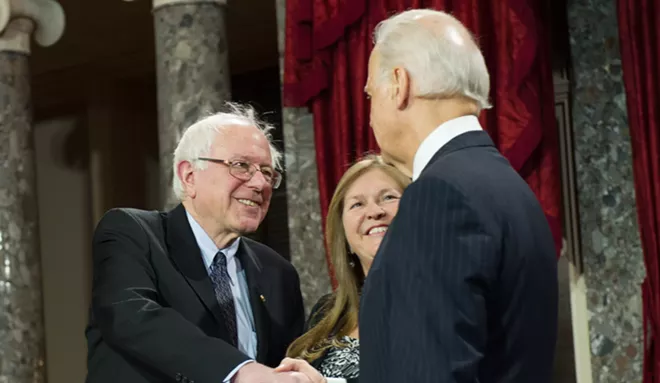 ON INLANDER.COM

MUSIC:
We went to the Tool show in Spokane on Monday night.
Here's how it went down
(plus some photos).
NEWS:
Spokane Sheriff Ozzie Knezovich is upset about a new law
that requires independent investigations of officer-involved shootings. "It was politically motivated and politically driven," Knezovich said on Monday, referring to the law.
COVID-19:
"Thousands of nursing homes and assisted-living centers across the United States are
becoming islands of isolation as public-health officials take unprecedented steps to lock them down to protect elderly and infirm residents
from the extreme threat posed by the coronavirus," the
New York Times
reports.
IN OTHER NEWS...

Neck and neck in WA

Bernie Sanders and Joe Biden were nearly tied
in Washington's primary election after the first ballots were counted. (
Spokesman-Review
)
But not in ID
The same can't be said in Idaho, where
Biden has won
. (
Idaho Statesman
)
Zags gone done did it again

The Zags are the
WCC Tournament championship winners
after defeating the Gaels, 84-66. The
Spokesman
's take
here
.
Coronavirus update

King County has approved
millions in emergency funds
for quarantine facilities. (
Seattle Times
)
VDARE-ing
An unidentified
Spokane man donated thousands of dollars to the white nationalist group
VDARE through the Innovia Foundation, the
Spokesman-Review
reports.