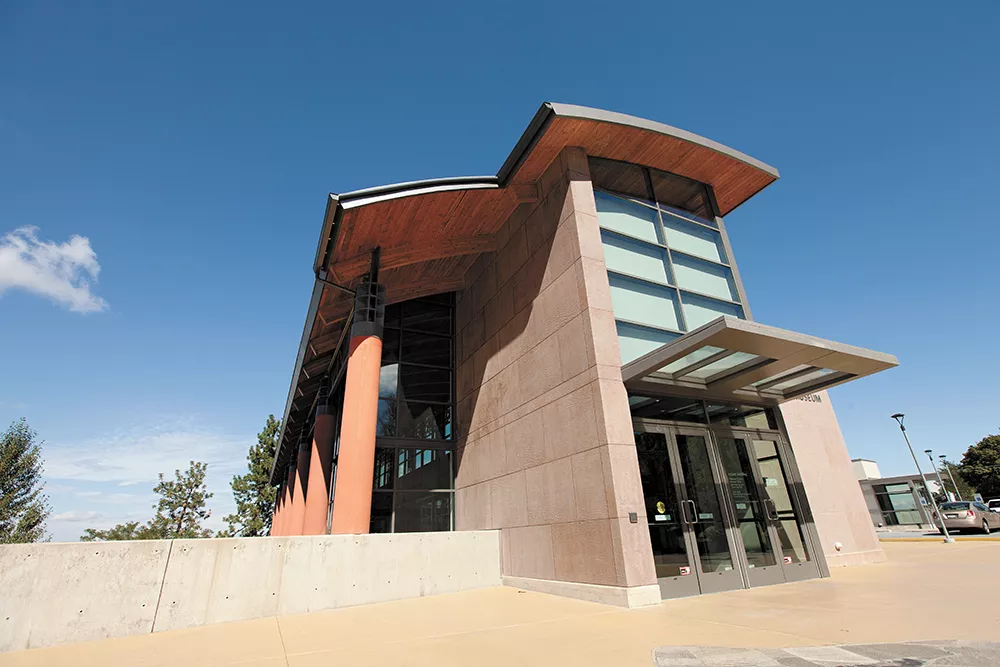 Best Arts Organization
NORTHWEST MUSEUM OF ARTS AND CULTURE
The MAC, as it's colloquially known to residents across the Inland Northwest, offers much more than simply art.
Senior historian Marsha Rooney — who after 25 years is one of the museum's longest tenured employees — sees the organization as a hub of culture, history and arts.
Reflecting over the past decade — at times rocky and filled with challenges — Rooney notes that the MAC is a constantly changing organization, molding its image to adapt to varying community perspectives and needs, and to squeeze into increasing budgetary restraints.
Sitting in the Cafe MAC on a sunny Tuesday morning, she recalls that it's been 13 years since the museum rebranded as the MAC when its newer gallery building opened, offering five exhibit spaces compared to the former Cheney Cowles Museum's two smaller rotating exhibit halls.
"That's been an interesting challenge, and it's why I love working here," she says. "It does blend all those things. We're not just an art museum, history museum or cultural museum. It's really about the region — its past, present, future. That's extremely broad, but at the same time it gives us a chance to interconnect things that you can't always do if you're more focused on one thing."
Looking at the MAC's past lineup of both traveling and internally curated exhibits, this multidiscipline approach is apparent. Exhibits include a diverse mix of contemporary artists and natural and regional history showcases highlighting pieces from the museum's many collections, as well as several incredibly popular traveling exhibits.
The latest exhibit is "100 Stories — A Centennial Exhibit," celebrating the 100th anniversary of the Eastern Washington State Historical Society, the MAC's parent organization. It offers a reflection on how our region's history has brought us to the present and also hints at how those stories can continue to influence the Inland Northwest's next century.
"We all know that the Inland Northwest has a sense of place," Rooney says. "Telling these regional stories as much as you can helps explain who we are."
2nd PLACE: Terrain; 3rd PLACE: Spokane Arts Fund. NORTH IDAHO'S BEST: Citizens' Council for the Arts, CdA