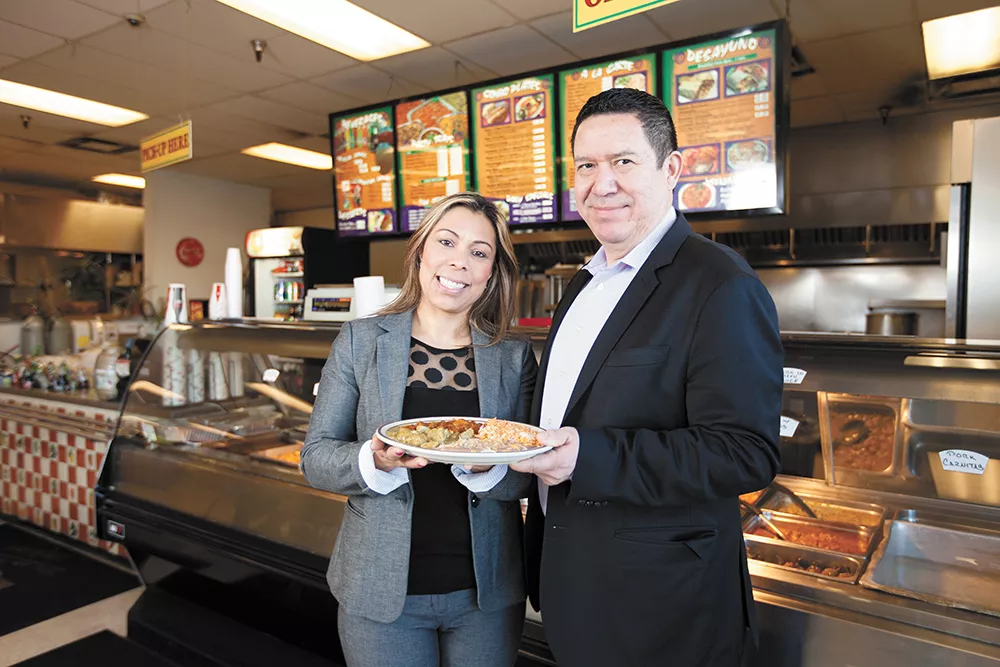 Best Ethnic Grocery Store
DE LEON FOODS
Everyone told Sergio De Leon that he was crazy. He would go out of business. Nobody in Spokane would shop at a Mexican grocery store, they said.
"I talked to friends, businesspeople, banks — people were like, 'This idea is never going to work,'" he says. "I would ask, why not? 'There's not enough Mexicans in Spokane.'"
De Leon laughs. He remembers saying, "What are you talking about? Everybody likes tortillas. Everybody eats Mexican food. Why won't it work?"
That was in the fall of 2005. It's safe to say that Sergio De Leon has proven them wrong. His Northside grocery store hasn't just recruited regular customers — it's earned something of a cult following. When De Leon opened his store, he wanted to supply the greater Inland Northwest with fresh foods and a wider selection of Latino items that usually can't be found in the "5-foot section of Mexican items in a regular grocery store."
And he did that — but he took it a few steps further than well-stocked shelves. Inside his store, there's a restaurant where you can watch fresh tortillas being pressed for your meal. There's a bakery that bakes items like rosca de reyes, and a the meat department where you'll always find carne asada, ready to be thrown on the grill. There's coffee from Mexico and Costa Rica. There are pinatas and specialty candy in the aisles.
The recipes that De Leon uses are time-tested — ones that his own parents use in their Portland grocery store. And he's been thrilled how respected restaurants in Spokane — Wild Sage, Milford's, Waddell's — have embraced his tortilla line, and use his products on their own menus.
There have been a few moments when De Leon was overwhelmed by how the community has embraced his store. The time he saw people filling carts with tortillas and they told him they had taken grocery orders for their entire North Idaho neighborhood. Or when he asked his staff to throw a little blue and green food coloring — Seahawks colors — into the tortilla batter for the Super Bowl. He snapped a picture of the blue and green chips, and posted it online. Soon there was a line of 50 people waiting to buy them and the phone was ringing off the hook with orders.
He laughs as he talks about it. "I'm like, 'I can't believe you're waiting all this time for chips!'"
After nine years, that's how people feel about this place. It's not just a grocery store. It's a place that's become essential to their lives here in Spokane.
2nd PLACE: Best Asian Market (aka Bay Market); 3rd PLACE: Asian World Food Market