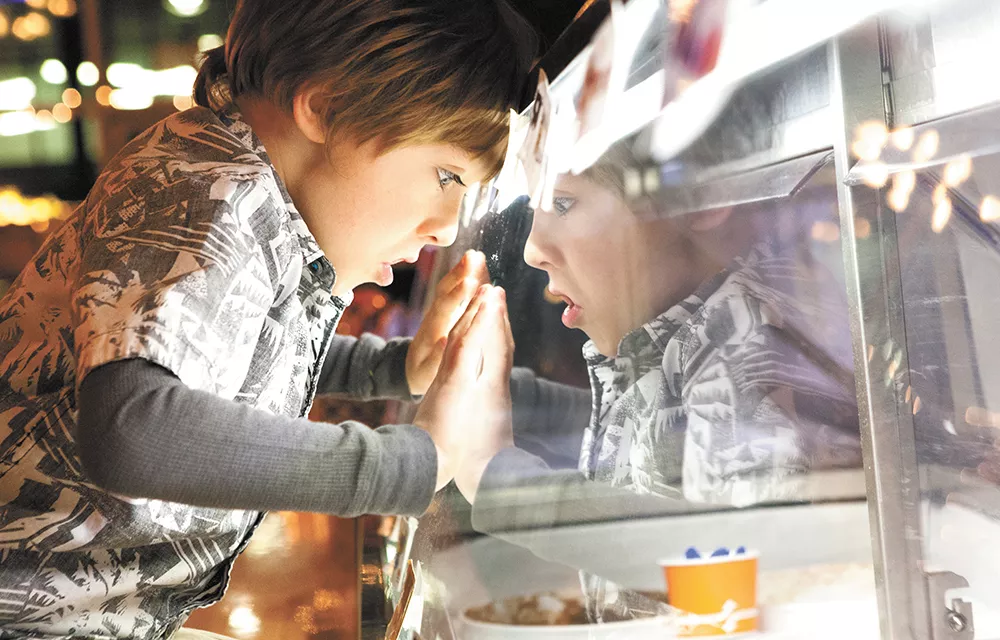 You would think that bars and ice cream shops would have absolutely nothing in common. But if you ask Brain Freeze Creamery owner and ex-bartender Tom Purdum, he'd tell you otherwise. Making cocktails is like making ice cream.
"Sometimes [the flavors] work and sometimes they don't, [it] just gives us all a chance to be creative," Purdum says, chuckling, as he reflected on his history in both trades. "I'm an entrepreneur; it's kind of a sickness."
But Purdum's "sickness," a knack for experimenting and the art of food, has brought him one of the most successful ice cream shops in the Spokane area. As Purdum explained the long history of the franchise, his time as Brain Freeze Creamery owner initially started in a tiny shop in the basement of an un-air-conditioned engineering firm and has transformed into three locations, selling wholesale to multiple restaurants in the area and food trucks for the summer months.
"It's really crazy to see where we were five years ago and where we are now," he says.
From the beginning, Brain Freeze has been dedicated to a wholesome, high-quality product. They make all their own baked goods, from the cookie and brownie dough to the fruit topping on their notoriously good "Bubble Wrap" dessert.
"We've spent the last five years tweaking our recipe and at every corner we're like, 'OK, how can we make it better?'" Purdum says. "I've used the term 'silk sheets for your tongue,' and that's really what it is."
The flavor scientists at Brain Freeze know that finding excellence for a highly developed ice cream palette comes from everywhere. Food at restaurants, suggestions... all of the above.
"Someone will jokingly say, 'You should make a chicken wing ice cream' and we say, 'We'll do it!'" Purdum says. "We have no problem with that."
If you ask Purdum about their success, he'll humbly tell you that it's not all about the flavors or the creativity; it's about making handmade, artisan, no-high-fructose-crap ice cream.
"You can go to a restaurant and get your scoop of food-service-grade vanilla, or you can come here and get an affogato; it's just this wonderful experience," Purdum says.
Whether you're a classic strawberry-and-vanilla person, or a more adventurous ice cream expert searching for the perfect combination of pistachios and raspberries — if that's the case, try Rastachio — Brain Freeze has it all.
2nd PLACE: The Scoop; 3rd PLACE: Mary Lou's Milk Bottle; NORTH IDAHO'S BEST: Roger's Ice Cream