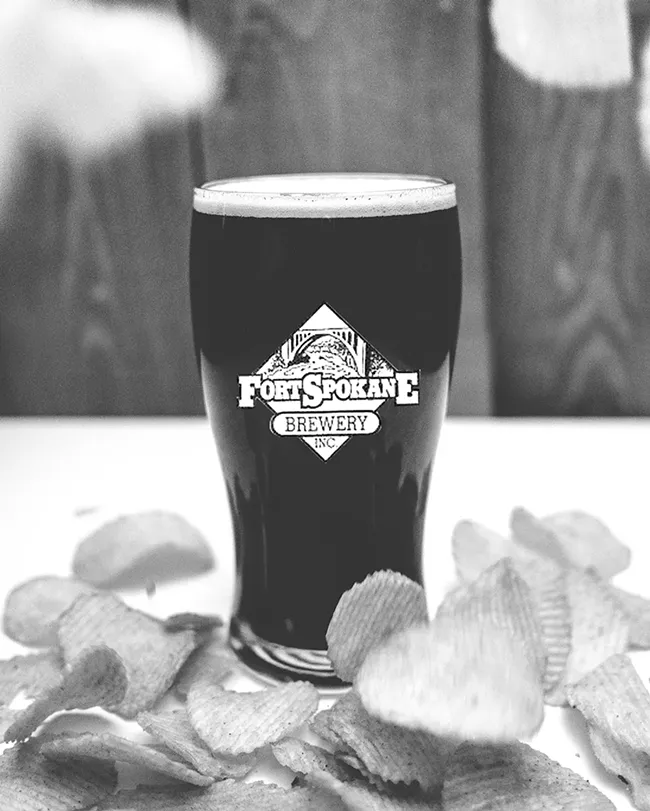 It's safe to say a lot has changed in the Spokane beer scene since 2000. Roughly 17 years ago, Fort Spokane Brewery earned the Inlander's distinction of being the Best Locally Brewed Beer. Fast forward to today and Fort Spokane's brewery and beer are no more, closing their doors roughly a year after earning the Best Of accolade. However, it's worth noting that Fort Spokane Brewery laid the foundation for what Spokane's beer scene would become.
Founded by four Spokane investors in 1989, Fort Spokane was the first modern brewpub in Spokane. As far as local breweries went, the playing field was extremely empty. Only two other breweries existed in the region: Hale's Ales in Colville and Coeur d'Alene Brewing Company in Idaho. Northern Lights Brewing (today, No-Li Brewhouse) would join the scene in 1993.
Despite a cramped basement brewing quarters and crumbling floors, Fort Spokane would go on to grow into a hub in the Spokane nightlife scene, offering food from its connected restaurant as well as becoming a notable live music venue. But after an 11-year tenure, Fort Spokane closed its doors in 2001. According to the brewery's ownership, a number of factors lead to its closure, including the demand for their beer outgrowing their production capabilities. Fort Spokane also suffered a series of six bad batches of beer (a result of a baker's yeast and brewer's yeast mix up) that affected the public perception of their beer's quality.
But Spokane's craft beer scene did not die with the loss of Fort Spokane. Over the next decade, Spokane's beer scene would explode, adding half a dozen new breweries to the scene by 2013. Today, the Inland Northwest Ale Trail boasts 37 craft breweries stretching from Central Washington into North Idaho, with the majority existing within 10 miles of Spokane proper.
Spokane beer drinkers should consider themselves fortunate in the growth and diversity that has developed with our region's beer scene since Fort Spokane Brewery was first deemed the best. In the ever-evolving, growing world of craft beer, it's important to remember its origins, so the next time you're enjoying a pint of locally brewed suds, raise it in a toast to the beer trailblazers like Fort Spokane Brewery.