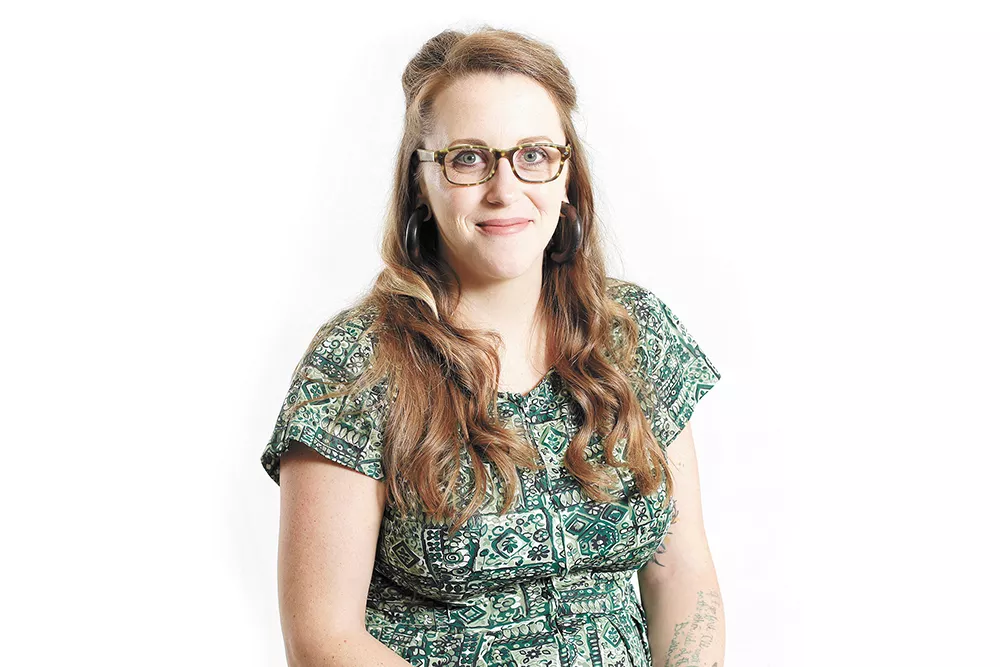 Crystal Bertholic has been a leader in the region's craft cocktail revival since the beginning.
Before she got her start shaking, stirring and straining mixed drinks, Bertholic was steaming milk and roasting coffee; then pouring craft beers. No matter the role, she was always digging deep into each respective industry to learn as much as possible. Her first foray into cocktails was behind the bar at Bon Bon, one of the area's first focused craft cocktail spots, shortly after it opened in 2010.
"I remember reading an article about Bon Bon opening, and I went, 'That sounds super rad. I want to work there because I think I can learn everything about spirits and classic cocktails,'" she recalls.
Bertholic took on the role of bar manager for chef Tony Brown's restaurant Ruins about six years ago; now she also manages the drink program at Brown's two newly opened spots, Hunt and Eyvind.
Like many others in the industry, Bertholic learned on the job by creatively collaborating with colleagues, many of whom still tend bar alongside her, including her younger sister Suzie Bertholic.
"We were all learning at the same time," Bertholic recalls. "We'd come to work and say, 'Look what I found and learned!' It was such a group effort."
Bouncing ideas around is a method she still uses to hone a creative edge in an industry influenced by fast-moving trends.
"Whenever I find myself in a rut, I am lucky that I work with such an exciting staff of people. All I have to do is start talking shop with bartenders or cooks in the kitchen or with Tony," she says.
Being challenged to create new drink menus to complement monthly cuisine rotations at Ruins also helps Bertholic and her team stay sharp. A rising interest in nonalcoholic mixed drinks is another trend she welcomes, as it pushes bartenders to deliver something new using non-boozy ingredients from the bar, like syrups, juices and bitters.
Both for herself and her staff, Bertholic stresses the importance of self-care for everyone's benefit, customers included.
"The people we work with are very thoughtful and want to do the best they can when they make a drink, just like with food," she explains. "So coming to [work] with a good mindset, you pay attention to the little details and extra care that goes into making a drink really good, and people can taste that."
2nd PLACE: Simon Moorby, Hogwash Whiskey Den; 3rd PLACE: Joey Gates, Remedy; NORTH IDAHO'S BEST: Jake Hill, Whispers Lounge, Coeur d'Alene