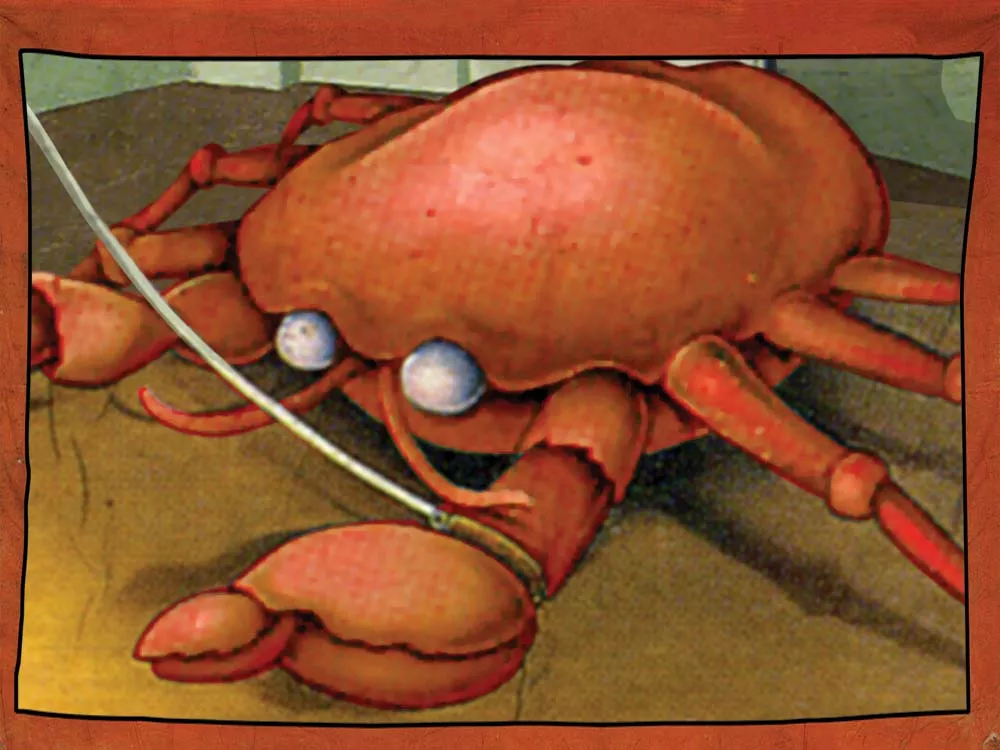 BEST OUTDOOR DINING
The Elk
The Elk has discovered the formula and, try as they might, the pretenders have been unable to replicate the Browne's Addition institution: a neighborhood pub and restaurant with good beer, good food, playfully surly staff and, in the warmer months, the best, mostsought- after outdoor seats in Spokane. No place is sweeter than their patio in late afternoon, especially after a long bike ride, a day of tubing or, if you're so disposed, a hangover that's finally melted way. (JF)
2nd PLACE: Twigs; 3rd PLACE: Anthony's; NORTH IDAHO'S BEST: Bardenay
---
BEST SUSHI
Raw
For an inland community, we have a lot of sushi places — and a surprising number of them are quite good. Fortunately, we don't have to rank them: Our readers did. Since its opening, Raw has stood out for its fresh fish, creative rolls, extensive menu and glitzy, New York-club atmosphere. This is a place to start your night early, with a martini and an order of spider rolls. This is also a place to end your night — slightly boozy, with a grumbling belly and a hunger for a local hottie. (JF)
2nd PLACE: Sushi.com; 3rd PLACE: Ginger Asian Bistro; NORTH IDAHO'S BEST: Syringa, CdA
---
BEST HOT WINGS
Flamin' Joes
Hot wings, buffalo wings, chicken wings — whatever you wanna call them, they've become part of the cuisine of America, and Flamin' Joes is leading the way. Wings wouldn't be wings without the sauce, and here you have a huge selection, from hot sauces (Code 1 through Code Red), to sweet ones (Huckleberry BBQ) to the nontraditional (Thai Peanut). And now that your mouth is burning, wash it down with one of their many beers on tap. Priceless! (JF)
2nd PLACE: Winger's; 3rd PLACE: Hooters; NORTH IDAHO'S BEST: Wingstop, CdA
---
BEST LOCAL DRIVE-THRU ESPRESSO
Dutch Bros.
This coffee drive-thru takes customer service seriously. An example: At noon on a Wednesday, a truck pulls up and manager Shelby Simmons slides open the window. "Larry, what are you doing here so late?" Simmons asks sarcastically. "You didn't come see me this morning." As Larry answers, Simmons is already fixing his drink, a medium mocha with half the chocolate. Simmons, who arrives at 4:30 am five or six days a week, says most customers order by requesting the usual, or don't have to say anything at all, like Larry. Sometimes, she's able to recognize a customer's car and have the drink ready by the time they reach the window. Now that's service. (CF)
2nd PLACE: Jacob's Java; 3rd PLACE: Wake-Up Call
---
BEST ITALIAN FOOD
Luigi's
This year marks the 10th year that Inlander readers have voted Luigi's Best Italian Food.
When chef-owner Marty Hogberg heard the good news, he high-fived head chef Tristan Cole so hard he hurt his own shoulder. "I love you. That's awesome," he told me on the phone. After 22 years in business, Hogberg is still passionate about his landmark Spokane restaurant, which has weathered a fire, a recession and a low-carb diet craze.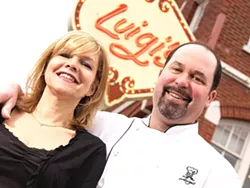 Luigi's is truly a family affair. Hogberg owns the restaurant with his wife, Jennifer, who manages the business. His daughter and niece work as hostesses, his son and nephew bus tables. His mother-in-law keeps the books, and his brother-inlaw heads the pantry.
"We buy the best-quality ingredients we can buy, and we do whatever it takes for people to leave happy," Hogberg says of his family's commitment to making Luigi's a success.
Many Luigi's fans are drawn to the classics, like veal piccata, seafood linguine and the Sardinia Old Fashioned Spaghetti. The smoked salmon lasagne earned its fame by making its way into Gourmet magazine in the early '90s.
But it's not all butter and cream that brings them in. Luigi's also offers heart-healthy dishes, like chicken cacciatore and vegetable primavera that have earned the Heart Institute of Spokane's seal of approval. Gluten-free pasta also enjoys a big following, as does the Steak Mattino, a seared sirloin with green pepper, port and gorgonzola. "Some of the best dishes are the most simple," says Hogberg.
Luigi's has survived the economic ups and downs of the last two decades by wooing customers with extras like free parking in the evening and Sunday family nights, with three courses for $13. Half-priced wine on Tuesday draws people in and gives them an opportunity to try new wines. And then there's the bread — generous servings of hot, fresh bread with plenty of butter. People love it, says Hogberg.
The candlelit bar and soft Frank Sinatra music makes Luigi's a favorite destination for romantic evenings and the scene of many engagements. One creative groom-to-be had the staff hide a ring inside the tiramisu, a messy but effective strategy. Another couple wanted to buy the booth they got engaged in, but unfortunately it was reduced to ashes in the 1988 fire that destroyed Luigi's original location.
Hogberg loves playing the part of Cupid's helper. "We've got them for life," he laughs. (KH) 2nd PLACE: The Italian Kitchen; 3rd PLACE: Tomato Street
---
BEST BAKERY | BEST LOCAL COFFEE/ESPRESSO SHOP
Rocket Bakery
Inlander readers love ruining their waistline at the Rocket — and we're right there with them. The cozy, locally owned chain of caffeine-and-sweets stations has won this category. Coffee and pastries are always solid — that's a given. But each location is unique, too — and maybe that's what makes people love the Rocket so much. The urban Howard location, the breezy summertime patio at First and Cedar, the wine bar area at the Rocket Market, the cozy backroom at the one on Garland — there's a Rocket for everyone. (LS)
BEST BAKERY: 2nd PLACE: Rockwood Bakery; 3rd PLACE: Great Harvest; NORTH IDAHO'S BEST: Bakery by the Lake
BEST LOCAL COFFEE/ ESPRESSO SHOP: 2nd PLACE: Atticus; 3rd PLACE: Rockwood Bakery; NORTH IDAHO'S BEST: Java on Sherman
---
BEST PIZZA
Bennidito's
Rather than letting words spill out of my piehole to describe the wonders of Bennidito's, I'd much rather shove their pizza in.
First, I'd cram in the golden dough balls of cheesy, buttery goodness known as Beer Buddies (washed down with one of their many rotating varieties of beer, naturally).
Next, I'd hunker down into a large pizza. Maybe a Saxon, a two-sauce pie — pesto and marinara — with artichoke hearts, fresh mushrooms, mozzarella and goat cheese. Or maybe I'd go for the Meat Primo, which has eight types of meat — EIGHT! — on it: pepperoni, salami, Italian Sausage, prosciutto ham, panchetta bacon, meatballs and Canadian bacon.
Or, to be helpful, I guess I could use words to describe Bennidito's: freakin' delicious. (ND)
2nd PLACE: David's Pizza (Hall of Famer); 3rd PLACE: South Perry Pizza NORTH IDAHO'S BEST: Garlic Jim's, Coeur d'Alene
---
BEST THAI FOOD
Thai Bamboo
The frosted glass, the bamboo planted outside the windows, the rough-hewn tabletops — the area's four Thai Bamboo locations do a good job of telegraphing the mood of Thailand in a way that isn't too scary for suburbanites. The food and service are consistent, the portions are filling and they absolutely kill it on the staples. If you're into Pad Thai, it's hard to find a better spot than your local Thai Bamboo. (LB)
2nd PLACE: Linnie's Thai; 3rd PLACE: Bangkok Thai
---
BEST VEGETARIAN
Mizuna
A meatless existence creates one problem while solving another. First, the health benefits of vegetarianism increase your lifespan — so don't be surprised to see your veggie friends living to 120. With such geriatric citizens refusing to leave the Earth, however, overpopulation will stress the planet's already overburdened agricultural areas. But don't fret. A diet consisting solely of meat requires 10 times the land to provide the same calories of plant eaters. Eat at Mizuna, live forever and save the Earth. How sci-fi. (And the joint serves meat, too, so bring your carnivorous friends and family.) (ND)
2nd PLACE: Huckleberry's 9th Street Bistro; 3rd PLACE: Picabu Bistro
---
GOOD ANSWERS
Zana Morrow
Best place to take someone on a blind date? Marrakesh, says 28-year-old Zana Morrow, a gal-about-town who hosts a radio show on KYRS and has volunteered everywhere from the Magic Lantern movie theater to the Sandpoint Theatre Company. Morrow didn't pick Marrakesh based on experience, per se, but she thinks the Moroccan restaurant on North Division would be the perfect place to suss out a prospective mate.
That's, in part, because she just likes the place.
"I was looking at their customer reviews, and I realized while I was reading the negative remarks, that every reason that they hated it, I loved it," she says. "It's one guy who does everything. So you have to wait for your food. [They complain about] the fact that you get a five-course meal, and every course isn't gutbusting. That it's an ethnic atmosphere and the host is not Western and doesn't keep a distance."
But those aspects, Morrow says, are what could make it so conducive to blind dating.
"You can see whether they're into exotic things, whether they can hold a conversation for two hours, how picky they are. Do they complain a lot? What do they complain about?" she says. "It's a great place to meet someone, and see how they interact with other people — and you."
Elsewhere on the ballot, Morrow highlights the Double Eagle pawn shop (a recent visit turned up three daggers for $10!), Kaylee Cole ("I play her [on the radio station] as often as possible") and, for Best Mom and Pop Business, Mama's Thaiway Lounge.
"Mama's bar is the best. It's where I spend my birthday every year," Morrow says. "[Mama]'s got the mouth of a sailor. She's got a big open heart. If you ask her, she'll sing you a Thai love song, but you've gotta get her drunk first. It's amazing when she sings Celine Dion. You don't even know." (JS)
---
BEST FAST FOOD
Zip's
After a round of backseat bingo, the hep cats and paper-shakers love to burn rubber down to Zip's to do whatever the '50s word for "eat" is. Language has mercifully changed since the first store opened in 1953, but the menu still sets the pace for Spokane fast food. Think crinkled fries smothered in tartar sauce. Or hamburgers with actual ham and perfectly toasted buns smothered in tartar sauce. Or fish and chips smothered in … well, you get it. (AM)
2nd PLACE; Dick's; 3rd PLACE: Arby's
---
BEST COFFEE ROASTER
(TIE) Craven's, Thomas Hammer
To those hoping to expand past a two-party system, look elsewhere. Since the creation of this category, in 2007, the winner has always been either Craven's or Thomas Hammer.
It's no surprise. They're the big players in the area. Both do a full range of coffees, espresso, drip — all the standard roasts. The business models differ slightly: Hammer mostly operates its own coffee stands, Craven's sells its beans to independent shops, restaurants and corporate clients.
Craven's has won Best Roaster three times, to Hammer's two. They've tied once before, in 2009. (LB)
2nd PLACE: Café Doma; 3rd PLACE: Roast House Coffee
---
BEST SEAFOOD
Anthony's
Anthony's wins the vote for bringing the freshest seafood possible to Spokane's landlocked seafood-lovers, with a seasonally changing menu procured by its own seafood company. This Pacific Northwest franchise hits a home run with eye-popping views of the falls, friendly service and consistent quality. The creamy clam chowder, hot sourdough bread and cooked-to-order filets reel us in; free valet parking, sunset dinner specials and a stunning summertime patio keep us coming back. (KH)
2nd PLACE: Milford's; 3rd PLACE: Red Lobster
---
BEST WINE LIST
Niko's
With more than a thousand different wines on hand, Niko's was able to showcase the best from each region. Whether you were searching for the perfect malbec or the quintessential Oregon pinot noir, you'd find it here. Notice the past tense? Earlier this month — after polls closed on Best Of voting — Niko's abruptly closed its doors after 26 years. What comes next is unclear, but take a moment and mark the passing of this downtown institution. (KH)
2nd PLACE: Left Bank Wine Bar; 3rd PLACE: Luna; NORTH IDAHO'S BEST: Beverly's at the Coeur d'Alene Resort
---
BEST BURGERS
Red Robin
"You can get a great burger a lot of places. It's the quality of the experience that sets us apart," says Red Robin manager Reid Fawcett. From the memorabilia on the walls to the friendly team members, the atmosphere at Red Robin plays a key part in making it our voters' favorite place for a burger 10 years running. "It's comfort food. Adults can come with friends and watch the game, families bring their kids — it appeals to everyone," he continues.
Red Robin is known for its variety, and the extensive menu offers something to please just about everyone. Vegetarian? Fish-lover? Manly man? They've got a burger for you. The burgers are never frozen, and there's a huge selection of toppings to suit your fancy, including crispy onion straws, peppercorn spread, garlic parmesan butter and house-made chili. Pile it all onto a beef, turkey, Garden or Boca burger and stuff it into an onion, sesame or jalapeño cornmeal Kaiser roll and you've got the ultimate custom burger.
It's the little things that add to the positive experience: free refills on soft drinks and French fries, servers who know just when to bring extra napkins and don't keep you waiting for the check. Substitutions are met with a smile, and healthy options — like a fresh, green salad with plenty of veggies or melon slices instead of fries — are a bonus, too.
Diners looking for something unique go for the Burnin' Love Burger, with fried jalapeño rings, salsa and pepper-jack cheese, or the Royal Red Robin Burger with a fried egg on top. But by far the most popular burger, according to Fawcett, is the gourmet cheeseburger, which has been on the franchise's menu for over 30 years. It's safe, predictable, and tasty. Some things just shouldn't be messed with.
Spokane's favorite burger place has made plenty of friends in the community in the last 11 years, too. It avidly supports the Vanessa Behan Crisis Nursery and Special Olympics.
"Red Robin is known for being unbridled in its community involvement," says Fawcett. "We do everything we can to make someone's day better, because people should help people."
Perhaps that's another reason why Inlander readers like Red Robin so much. (KH)
2nd PLACE: 5 Guys Burgers and Fries; 3rd PLACE: D. Lish's Hamburgers; NORTH IDAHO'S BEST: Hudson's Hamburgers
---
BEST MEXICAN FOOD
Azteca
The four Ramos brothers left Cuautla, Mexico, in 1974 and headed to Seattle, armed with their mama's favorite recipes. Now Azteca has 32 restaurants in three states. The menu features traditional fajitas and burritos, as well as dishes with a contemporary twist like the Malibu coconut prawns and Mexican pizzas. Low prices and large portions are part of the appeal, but even health-conscious diners love the Vegi-Mex menu with choices like spinach and feta tamales and veggie enchiladas. Azteca's cantinas are a favorite for sangria, margaritas and all-you-can-eat taco nights. (KH)
2nd PLACE: Rancho Chico; 3rd PLACE: Casa de Oro
---
BEST FINE DINING | BEST DESSERT
Clinkerdagger's
With its classic American menu and pub-like interior, Clinkerdagger has been Spokane's sweetheart for 37 years. Fans love the fresh seafood, prime rib and the oven-roasted Dungeness crab and artichoke dip. For many Spokane families, this has been the go-to special-occasion place for generations. Spicy ahi tacos, small plates and pomegranate margaritas keep this iconic restaurant current. Key lime pie, burnt cream and the hot fudge waffle sundae make the memories even sweeter, earning Clinkerdagger the double crown of best fine dining and best dessert. (KH)
BEST FINE DINING 2nd PLACE: Santé; 3rd PLACE: Churchill's Steakhouse; NORTH IDAHO'S BEST: Beverly's at the Coeur d'Alene Resort
BEST DESSERT 2nd PLACE: Dockside at the Coeur d'Alene Resort; 3rd PLACE: Madeleine's Café and Patisserie
---
BEST SANDWICHES
Domini
Move over Death and Taxes, there's a new certainty in town. For 18 years, The Inlander has published the Best Of awards. Domini has won Best Sandwich 17 times. The only time they didn't was the first year … before the category was created.
Their transcendently simple recipe — tons o'meat, tons o'cheese, mustard of your choice — has transcended mere inclusion in the Best Of Hall Of Fame. (They were an inaugural inductee.)
No, we're proposing a subtle rewrite of our holy scriptures. Something to the tune of: "In the beginning … the world was without form, and void, except for a Domini sandwich, which God promptly mawed the hell out of … and he ate it and saw that it was good." (LB)
2nd PLACE: The High Nooner; 3rd PLACE: Jimmy John's; NORTH IDAHO'S BEST: Caruso's Sandwich Co.
---
BEST NEW RESTAURANT (OPENED IN 2010-2011)
Savory
When I call general manager Scott Nelson about Savory's win for Best New Restaurant, he's in his car, and I'm afraid I've run him off the road. "I'm sorry," he says after a long pause, "I think you're breaking up. Did you just say we won?" We chat for a bit before hanging up and five minutes later my phone rings.
"Sorry to bother you," Nelson says, sounding like a new man. "I just had to call back. To be nominated by readers … I'm just thrilled … it makes all of the hard work worth it. If I could, I'd send a glass of champagne through the phone!"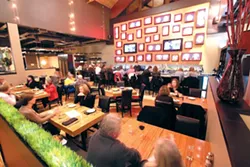 That's the kind of elation that comes after many months of seven-day work weeks and 12-hour days, of building menus and a 34-person staff, and otherwise navigating the entrepreneurial steeplechase that is restaurant ownership. Last year, the owners converted an old Blockbuster on Grand Boulevard near 14th Avenue into a full-service restaurant that prides itself on seasonal, inventive American cuisine.
Naturally, there were road blocks along the way. You can hear it in Nelson's voice: this win was earned.
Walk into Savory, though, and the hard work is all behind the scenes. Light jazz plays over the lunch crowd, which looks as clean-cut as the décor — eco-friendly bamboo flooring, fresh wheatgrass edging the bar, booths designed for privacy and tables designed for scene. Waiters whisk past with plates of wood-grilled chicken and brie sandwiches, flat iron steak with Savory fries, and ahi and prawn Cobb salads ($11-15). Natural light fills the cavernous room on sunny days.
And Savory is about to get even sunnier. By the end of April, Nelson plans to open the outdoor patio. (A giant fireplace will act as the patio's hub, and a fence will buffer diners from the traffic on Grand.) He'll roll out early- and late-night happy hour menus. And Executive Chef Jonathan Holden will reveal a Sunday brunch menu that promises to be fresh, creative, and easy on the pocketbook.
Both Nelson and chef Holden are Spokane natives, and that makes the hard work — and this win — even more meaningful.
Reflecting, Nelson says, "It's been wonderful, but it's been hard. I've definitely shed some pounds!" He laughs. "But to earn the recognition of the community through a vote like this, well, we're proud."
Champagne, it seems, is in order. (AV)
2nd PLACE: West Wing of the White House; 3rd PLACE: The Flying Goat; NORTH IDAHO'S BEST: Texas Roadhouse,CdA
---
BEST BREAKFAST
Frank's Diner
Friendly, nostalgic, cozy: That's the appeal of Frank's. You walk in, even the short-order cook shouts a greeting. Squeezing down narrow walkways amid railway memorabilia, you start to feel as if you're back in the 1940s riding the Cascadian Express. And when those dollar pancakes, gravysmothered hash browns and fluffy omelets are brought to your booth, it feels just like being in a dining car. Sit by a window during a snowstorm and try Joe's Special: ground beef, sausage, onions and cheese mean warm and delightful, even when the weather is frightful. (MB)
2nd PLACE: Old European; 3rd PLACE: Chaps
---
BEST STEAKS
Wolf Lodge Inn
Heard the call of the wild? Get your steak fix at Spokane's Wolf Lodge Inn, or journey along Interstate 90 to the original locale in the shadow of the Coeur d'Alene National Forest.
The smell of sizzling meat appeals to your primal side. Your sensitive side appreciates the delicate flavor imparted by quality beef grilled over tamarack fire and the rustic, 40-year-old charm of this landmark eatery.
With steaks weighing up to 24 ounces (not including sides of beans, bread and potatoes), your tummy thanks you for the long, scenic drive home. You'll need plenty of time to digest your Wolf Lodge meal. (CS)
2nd PLACE: Spencer's; 3rd PLACE: Churchill's
---
BEST BURRITOS
Ionic Burritos
Back in 2006, when this Logan neighborhood landmark, formerly called Sonic Burrito, was embroiled in court drama brought on by the company that owns Sonic Drive-In, there was worry that the joint wouldn't survive the re-branding. Instead, it continued to kill, without the slightest hiccup in popularity. At least in the Best Of voting. We've had the burrito category for 11 years now, and Sonic/Ionic has never lost. This year, "Ionic" placed first and "Sonic" placed fourth, if that's any indication. (LB)
2nd PLACE: Neato Burrito; 3rd PLACE: Slick Rock Burritos; NORTH IDAHO'S BEST: Café Chulo, CdA
---
BEST CHEF
Jeremy Hansen, Santé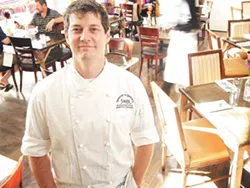 So, doesn't "Santé" mean, like, "buttloads of meat?" You'd think so, given the press coverage.
"It's French for 'health,'" says Jeremy Hansen.
But "charcuterie," surely, means "sausage-making" and, like, "meat-curing," right?
Technically, yes, it's the cold cooking (curing) of meat, but Hansen likes to take it a step further. "It's the preservation of all foods," the 35-year-old chef says. Plums, apricots, huckleberries. "Right now we're still using [produce] from last summer." It's the only way he can get close to his target of using 90 percent locally grown food during the region's hard winters.
That's the not-so-secret secret of Santé, Hansen's scene-changing restaurant in the Liberty Building in downtown Spokane. While 90 percent of the press about the place has revolved around his meat dishes and his scratch-made-everything approach (from the sausage he makes to the mustard he serves it with), meat is only half of what Hansen thinks is special about Santé.
If you were to ask him what sets his restaurant apart, he'd say something along the lines of "balance."
"Everything on a plate needs to be respected equally," Hansen says.
His customers seem to get that. While it didn't make the top three for Best Vegetarian this year, Santé was within striking distance. Not bad for a joint that prominently features a cold case full of sausage.
Some vegetarians we spoke with said Hansen does full vegetarian dishes better than anyone in town. Jane Silver, a midwife and nursing student, told us, "The local ingredients and culinary art Santé brings to their menus … makes me feel like being vegetarian is accepted and delicious in an otherwise French-inspired shop of fancy meat!"
It has been a little over two years since Santé opened. In another two, there could be four Hansen-helmed restaurants.
His second, Sapphire Lounge, is a bar and small bites partnership with developer Jerry Dicker in the former lobby of the Hotel Ruby in downtown Spokane. Hansen describes its focus as "art food."
Earlier this month, Dicker and Hansen confirmed two to three more restaurants in a hotel Dicker is developing in the old Burgan's Furniture building, with a target open date of early 2013.
No matter how many restaurants Jeremy Hansen starts in his career, though, he says "santé," the word, will always be at the center of his thinking.
"It's about knowing, and caring, where your food comes from," he says. (LB) 2nd PLACE: Ian Wingate of Agave, Moxie; 3rd PLACE: David Blaine of Latah Bistro; NORTH IDAHO'S BEST: Raci Erdem of White House Grill
---
NORTH IDAHO'S BEST SANDWICH
Caruso's Sandwich Company
The voters who selected Caruso's Sandwich Company as best sandwich in North Idaho could have come from just about anywhere in the Inland Northwest. In addition to the Hayden, Coeur d'Alene and Post Falls stores, the company's Washington locales include Spokane Valley and — later this year — a planned shop in north Spokane.
What gives? Good food, reasonable prices and a family-friendly environment, for starters. The kind of place Chelle Caruso would eat, if she and her husband Vince didn't already run the place.
Freshly made pasta bowls, made-to-order sandwiches and homemade cold salads are what the Carusos calls "fast casual."
"We bake our bread in our stores every day from scratch," say the Carusos, high school sweethearts who started the business during the '90s while living in Utah before relocating to the Harrison area. "We literally start with yeast, water and flour each morning … which means no preservatives."
What the Caruso's don't make, they try to source locally. Bagels come from Sweetwater Bakery. Coffee comes from Sandpoint-based Evans Brothers Coffee.
And the vibe? Definitely upbeat. Purple, yellow, red and green walls. Positivisms (Do unto others as you'd have done to you) and witty sayings (It is the customer who pays the wages) are spattered throughout. But it's not just lip service.
"We love donating to the community," says Chelle, noting that all stores donate leftover bread to food banks. They also support 4H and local schools.
"It is a win/win situation. We get to support the people that support our business, and in return more people find out about our business." (CS)
---
BEST BREAD
Great Harvest
There's nothing like the smell of freshly baked bread — except maybe the smell of freshly baked Honey Whole Wheat or Cinnamon Chip bread from Great Harvest Bread Company. Owner Jacque Sanchez was one of the first to open a franchise of the bakery, in 1978. Thirty-one years later, her bakers are still rising at 4 am to prepare the fresh-baked breads, muffins, and pastries that her customers crave. From scratch, hearty, and made with love — no wonder this is Spokane's daily bread. (AV)
2nd PLACE: Luna/Bouzies; 3rd PLACE: Tomato Street
---
BEST APPETIZERS | BEST RESTAURANT FOR A BLIND DATE
Twigs
If you like piña coladas and getting caught in the rain, then schedule your little rendezvous at Twigs Bistro and Martini Bar. Nothing eases tension like a well-made cocktail and good lighting. Rehash your OkCupid match questions over a mezza plate brimming with olive tapenade and marinated feta ($9.99), or a cup of Signature Fries with gorgonzola sauce ($6.99). If it's not love after the ahi sashimi, you can always turn conversation to people-watching, or — depending on your location — the doublesided fireplace, the 20-foot "Tower of Liquor," or the sweeping view of downtown. (AV)
BEST APPETIZERS 2nd PLACE: Clinkerdagger's; 3rd PLACE: Zola; NORTH IDAHO'S BEST: White House Grill
BEST RESTAURANT FOR A BLIND DATE 2nd PLACE: Clinkerdagger; 3rd PLACE: The Onion; NORTH IDAHO'S BEST: White House Grill
---
BEST ASIAN
Gordy's
Gordy Crafts, wearing an apron and holding a towel, stands uncomfortably next to a table in his own restaurant and reluctantly agrees to take a seat. He'd rather be in the kitchen, which he's run for the past 14 years, than sit for a few minutes and try to explain the success of Gordy's Sichuan Café on Spokane's South Hill.
He's heard all the questions, anyway. Why don't you open a real restaurant? (His is quite small and tucked away in a strip mall.) Why don't you open a location downtown? Why don't you franchise your restaurant concept?
Crafts, 57, a bear of a man, sneers at the thought. "We've never been on a mission to get deep market penetration," he says, nearly choking on the words of marketers and salesmen.
"Our restaurant is not building on a concept created in order to capture the latest trends. We're not. This is timeless stuff.
"It's the same as it is, it's the same as it was," he says.
Crafts apprenticed at O'mei, a Sichuan restaurant in Santa Cruz, Calif., and decided to open his own in Spokane following the same strict model, honoring the traditions and techniques of Sichuan cuisine. It's this reverence for the style of food that keeps customers coming through the door, he says.
"They admire us for our consistency, for us being the conduit to bring this food to the public," Crafts says.
Sitting in the restaurant, you're struck by how devoted everyone is to the vision. Servers excitedly talk about the menu, with its dishes divided in three categories: mild, medium and hot. On the one end of the spectrum, there's black-date chicken and garlic black-bean beef. On the other is Mongolian beef and red curry seafood (which is awesome).
Crafts' favorite dish at the moment, he says, is "Mapo Tofu — a classic, hearty countryside Sichuan staple."
Time's up. Crafts has gotta back to the kitchen. (JF)
2nd PLACE: P.F. Chang's; 3rd PLACE: The Mustard Seed; NORTH IDAHO'S BEST: Bonsai Bistro, CdA