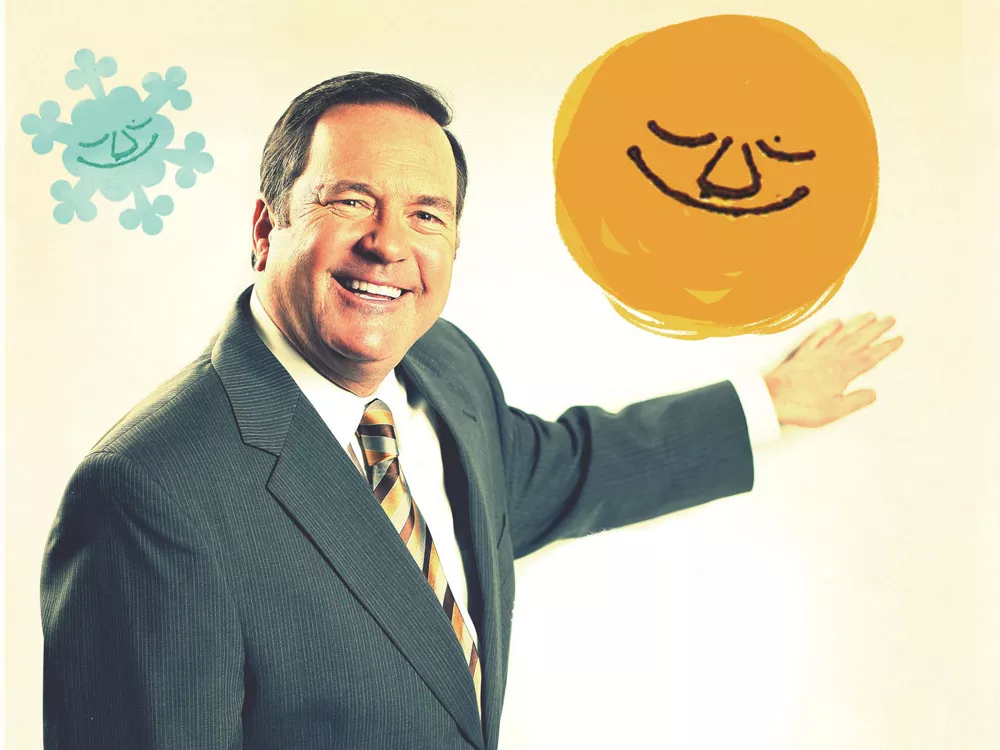 BEST LOCAL VILLAIN
Karl Thompson
When Spokane police officer Karl Thompson was convicted of a felony last year for hitting innocent janitor Otto Zehm 13 times with his baton at a Spokane Zip Trip, and then lying about it, he was given a hero's salute by nearly 50 Spokane police officers.
The disconnect between police and public had never been clearer. The public saw signs of a great abuse of power: Zehm's innocence, his mental illness, how he was beaten, Tasered, hogtied. How his last words before he died were "I only wanted a Snickers." How Thompson saw the two-liter bottle of pop Zehm regularly bought — the one Zehm used in front of his face to shield himself from the blows — as a weapon. How Thompson had special permission to carry a custom baton, one that wouldn't break, no matter how hard he swung. And he would have gotten away with it, too, if it hadn't been for that pesky surveillance video. (Daniel Walters)
2nd Place: Mary Verner; 3rd Place: Spokane Police Department
---
BEST LOCAL HERO
John Stockton
John Stockton's basketball career still looms over the game. He'd steal the ball in an instant and then pass it just as quick — becoming the undisputed master of assists.
But talent doesn't make a hero. Sports fandom bathes stars in a flurry of applause, flashbulbs and headlines, then shakes its head as athletes collapse into ego and self-destruction. But not Stockton. He ducked the spotlight and celebrity after retirement and moved back to his humble mid-sized hometown: Spokane. Here, he's content to coach youth basketball or to quietly sit in the stands, watching his son sink three-pointers for Gonzaga — just like Dad. (Daniel Walters)
2nd Place: Mary Verner; 3rd Place: Mark Rypien
---
BEST BARISTA
Ben Bradley
It's a mid-morning Wednesday at Atticus Coffee and Gifts in downtown Spokane, and a steady stream of customers enter the shop. From his station behind the espresso machine, Ben Bradley exchanges greetings and chuckles with customers. There are questions and answers and steaming cups of joe.
Not often does one encounter a barista who evokes a sense of calm. Bradley seems like the kind of guy you can tell anything to — except maybe that he won the honor of Best Barista in the Inland Northwest. He doesn't seem to want that kind of attention. Not that he isn't appreciative, but for him it's about the coffee and the customers, not about interviews or photo shoots. At the end of his shift, he posed for pictures, loosened up and stuck around to answer some questions.
His discomfort at being interviewed vanished when asked if his work at Atticus is inspiring. Bradley looked me full in the eyes, hands opened on the table in front of him and answered, "Very, very much so."
He goes on to explain that coffee brewing is both an art and a science; there is no discerning between the two. Coffee is a product of chemistry and physics touched with artistry. Each drink he makes "is a gift" that he gets to deliver "over and over again." He enjoys "communicating with a customer in the moment, intuiting what they want and then giving it to them."
His favorite beverage is the macchiato.
"It's simple, strong — a coffee for someone who knows and appreciates coffee." Bradley pulls the espresso, pours it into a demitasse, steams a small amount of milk with a little foam to mellow the espresso, and the result is a dark, mottled crema that he tops with a design of milk foam.
Bradley began his coffee-making career at 19 in a single-owner coffee shop in the Tri-Cities. A co-worker named Bruce introduced him to the espresso machine and sparked a fascination with espresso that has lasted 20 years.
According to Bradley, "there is always something to learn." Each day holds the opportunity to perfect his art and learn more about the chemistry and physics behind roasting processes and flavor profiles. Each day, with every gift he delivers to a customer, he is constantly learning and improving his craft.
Bradley's fascination with physics and artistry extends beyond coffee beans. He's the drummer for three local bands: Ampersand, Folkinception, and the Go Man Go's. Bradley loves coffee, and he loves his day job but the joy of barista-ing fuels his greatest love: music. (Annemarie Frohnhoefer)
2nd Place: Bobby Enslow, Indaba; 3rd Place: Kaiti Blom, Chairs; NORTH IDAHO'S BEST: Saige Ihrig, Bakery by the Lake
---
BEST ELEMENTARY SCHOOL TEACHER
Rod Burke
Mr. Burke is the sort of teacher — and former coach and camp counselor — who gives a friendly nickname to every sixth-grade student. One was "Captain of the North." Kevin Tsuchida was "Peanut Butter." Kevin's severely epileptic, suffering one to 100 seizures a day, but Burke always looked out for him, found ways to keep him active. Two years later, Tsuchida can still rattle off lessons he remembers. The one with the Mentos and Coke, the one with the scale model of the galaxy.
And he was funny, Tsuchida says. He still comes back to Burke's classroom at Wilson Elementary two years later — to visit him, to thank him. And Burke still shows up to sport games of his old students, to root for them. (Daniel Walters)
2nd Place: Art Jacobson, Hutton, Grade 1; 3rd Place: Janice McQuilken, Midway, Grades 1-2; NORTH IDAHO'S BEST: Paul Jones, Grade 4, Ramsey Elementary
---
NORTH IDAHO'S BEST TEACHER
Paul Jones (Ramsey Elementary)
Paul Jones never learned their last names, or even how to spell their first names: He just knew them as Mondo and Juero.
They were 10- and 11-year-old boys, and Jones — then a Santa Monica, Calif., police officer — would drive to the gang-infested neighborhood where they lived and hang out with them every week. He'd become their friend. He'd reach out to kids like them — young boys sporting tattoos and gang signs — going to boxing classes with them, taking them to the store, playing basketball.
But then, in a chase, he ran his motorcycle at 60 miles an hour into a car coming out of an alley. After he recovered from the crash, he tried to find the two boys again: One had disappeared. The other had been killed.
"I always wondered what would have happened if someone positive had made some interventions earlier," Jones says.
That's a big reason why, at Coeur d'Alene's Ramsey Elementary, he's teaching today.
"I'm a big believer in character education," he says. It's not just about the fact that 30 or 40 percent of the kids that come to fourth and fifth grade can't read at grade level."
"Paul taught the kids more than just lessons in the book. He taught them real life lessons," says Jody Azevedo, the parent of one of his former students. "He taught the kids how to be respectful to one another. He motivated them to try harder. He taught them how to think outside the box."
In his class, principal Anna Wilson says, you won't see kids slouching. They sit up, pay attention. He has high expectations for all of them.
Like so many great teachers, Jones' teaching extends beyond the classroom walls.
"You have to take the time to let the kids know you care about them," he says.
When a student needs a jacket, he'll get them one. Every Thanksgiving, he goes down his classroom roster, calling every single student, just to see how they're doing. And sometimes, former students return the phone calls. Just last week, he heard from three students he had last year.
That's not to say it's easy. Idaho has large class sizes.
"I have 32 kids, and each one is different," Jones says. "I have to adjust my teaching for each one of them."
But for a person who loves his job, that's a good thing. "I have 32 little friends that come into my class every day," he says. (Daniel Walters)
---
BEST TV SPORTSCASTER
Dennis Patchin, KXLY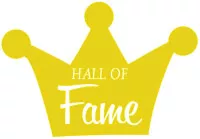 Ask a coach what they want in an athlete and they'll cite traits like "passion," "intensity," "work ethic" and "hustle." Ask sport fans what they want in a sportscaster, they'll say about the same thing. That's what KXLY's Dennis Patchin's got, bringing a mix of outrage, knowledge, and excitement to underscore, intensify and illuminate athletics' most thrilling moments. (Daniel Walters)
2nd Place: Derek Deis, KXLY; 3rd Place: Tim Lewis, KREM
---
BEST VISUAL ARTIST
Tiffany Patterson
Over the past few years, the work of Spokane's Tiffany Patterson has been popping up all over the place (including on the cover of The Inlander), which might be part of the reason our readers bestowed this honor upon the talented painter and illustrator. Her work is dabbled with absurd and whimsical figures, featuring bright colors often coupled with a refreshing dose of humor. If you want to get in on Patterson's creativity, just check out her coloring book, Beauty Spots and Happy Thoughts. (Mike Bookey)
2nd Place: Ben Joyce; 3rd Place: Karli Ingersoll
---
BEST CHURCH YOUTH GROUP
Mosaic (Life Center)
It's difficult to miss Life Center Foursquare Church. For one thing, the building is absolutely immense. And two, it's bursting at the seams with students, especially on Wednesday nights when Mosaic, a youth group for ninth-through-12th-graders, meets.
In the church's multi-purpose room, Passion Pit blasts from the speakers as Mosaic members chat before the weekly meeting. As the clock nears 7:30 pm, the room becomes a sea of T-shirts, jeans and sneakers. One girl appears to have come to Mosaic straight from softball practice, still dressed in her Mead Panthers uniform.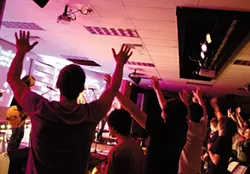 As the crowd of around 75 students settles down, a group of twenty-somethings takes the stage and begins to play worship songs that the audience knows by heart. Everyone is standing up and swaying back and forth, some with hands stretched towards the sky, others with heads bowed in silent prayer. Most students seem like regulars, filing into their favorite spots as the service begins.
One of the group leaders gets on stage and welcomes the students to Mosaic.
"You guys can give someone next to you a high five, then take a seat," he says. It's unusual to hear someone in church say, "Get stoked; worship is going to be off the hook," but this is a youth group for high school students, after all.
After half an hour of worship, senior high ministry leader Michael Wittwer reminds the students about the series they've been working on, "God Reveals." He begins by telling the crowd that what God thinks about them is important.
"Do you know what sort of things God thinks about you?" he asks. "If you hear, 'You're not good enough,' that's not God."
A few minutes of reflection later, guest speaker Philip Schulz takes the stage. This week, Schulz is talking about God's glory and provides Bible verses, stories from his college days at EWU and a video of Tom Brady.
Schulz speaks for half an hour before thanking everyone for coming to Mosaic. Some leave immediately, but most stay after to talk to their friends or with group leaders. All leave with Schulz's message: "We were created for a purpose. We were created for a reason. We were created for God's glory." (Azaria Podplesky)
2nd Place: First Presbyterian Spokane, Praxis; 3rd Place: Calvary Chapel, N. Spokane, Focal 4:12; NORTH IDAHO'S BEST: Real Life Ministries, Post Falls
---
BEST PHOTOGRAPHER
Gary Peterson
There are very few subjects Gary Peterson doesn't shoot. The photographer made a name for himself shooting action sports and outdoor activities, which soon led to weddings, advertisements and anything else he might come across. "Any given day I'm shooting four different types of things. I could be doing a commercial followed by a newborn baby to a modeling shoot and then do a hockey game," says Peterson. While his schedule is booked with his professional shoots, he still takes time — at least once a day — to photograph something for his own artistic pleasure. "I shoot what I love," he says. (Mike Bookey)
2nd Place: Rick Singer; 3rd Place: Dean Davis
---
BEST ATHLETE
Kevin Pangos
The hardcore, message-board-scouring members of the Zag Nation had known for a while that Mark Few's staff had snagged another talented Canadian, but the extent of Kevin Pangos' prowess didn't become apparent to fans in general until he dropped nine three-pointers and a total of 33 points on WSU back in November. That was only his second game and a sign of things to come, as Pangos provided instant offense for the Zags, averaging more than 13 points a game. And he's only a freshman, people. (Mike Bookey)
2nd Place: Rick Singer; 3rd Place: Dean Davis
---
READER THROWDOWN
Best Athlete
Every year, Best Athlete is one of those categories that gets answers all over the map. The one constant is eternal-fave John Stockton, who not only placed third this year but is spreading his name across the balloting even more, as his son, David, was a big vote-getter, too.
The Zags, of course, are always well-represented — even old-school players like Blake Stepp and Jeremy Pargo are still getting votes. Speaking of Pargo, there seems to be a bit of confusion between him and today's point guard — one voter chose Jeremy Pangos; there was also a lone vote for Kevin Pargo.
Lately, the Lady Zags are horning in on the ballots, too, with Haiden Palmer, Kayla Standish and last season's star Courtney Vandersloot all raking in the votes.
Best Of voter Conrad Kovash of Spokane has been paying more and more attention to the women's team, and he's most impressed with Katelan Redmon. "She's just a very good athlete," he says. "She kind of exudes confidence and sportsmanship out there on the court."
But there were many outside the realm of Zagdom who snagged a bunch of votes.
Chauncy Welliver, aka the Hillyard Hammer, had a strong following, including Mike Bonin, whose band, 13 Mag, is based in Hillyard. "We Hillyardites, we like to stick together. I don't think Chauncy gets enough credit," Bonin adds. "I've watched a couple of his fights, and he's like No. 6 in the world [in the WBC rankings]. He's a heavyweght, and he's from Hillyard. It's kind of awesome."
One guy who works the hardwoods down in Pullman has some pull, too. Aussie import BROCK MOTUM nabbed a lot of votes for good reason, say Keith and Stacey Ward, who both voted for him. "Brock is a blue-collar-type athlete who went home last summer and reinvented himself," the Wards write. "Besides the stats, Brock gives credit to his teammates when his team wins and takes the blame when they lose. We love it when he shoots free throws and the ZZU Crew shouts, 'Aussie, Aussie, Aussie, Oye, Oye, Oye!' And he's a Coug!"
On the winter sports scene, there's NATE HOLLAND, who has dominated snowboarding at the Winter X Games for years now. "Nate is a Sandpoint guy who grew up riding at Schweitzer like I did," writes Marshall Powell of Spokane. "I don't know of any locals who have been competing at the top level of their sport for as long as he has."
Over on the ice, our readers are still loving former Spokane Chief Tyler Johnson, who was a rarity in that he grew up right here in Spokane Valley. "My son, Taylor attends Central Valley [where Tyler went], and is a hockey player himself," writes Best Of voter Susan Baldwin. "Tyler Johnson is just a fantastic role model for our youth — he is testimony that anyone can achieve their dream if they work hard enough." Johnson is still with the Norfolk Admirals, trying to earn a shot in the NHL with the Tampa Bay Lightning. (Ted S. McGregor, Jr.)
---
BEST WAY TO HONOR OTTO ZEHM
Reform the Police Department
Flipping through page after page of readers' answers, there's a jarring sense that the community is still outraged and still divided. A large portion demanded vengeance for Otto Zehm, who died in 2006 after being beaten, hogtied and Tasered by Spokane police. Many wanted to see the officer convicted in Zehm's death, Karl Thompson, locked behind bars for his remaining days. More than a few called for the firing of Rocky Treppiedi, the controversial assistant city attorney who's come under scrutiny for his zealous defense of police.
But in between the calls for blood, there was something else. A desire to remember and a desire to grow. People suggested building various types of memorials: statues, plaques, murals, sculptures, benches, bridges, parks, "his picture on every police car." Others wanted to see his name on the Public Safety Building, which houses the police department, and for a day to be set aside every year to remember him and march in his honor.
But above all, readers called for reform, for oversight, for better training for officers dealing with the mentally ill. There was wide support for restarting the conversation about the civil ombudsman and what powers he should be granted to investigate officer misconduct. Others wanted regular citizens involved in the process and called for an oversight board to review cases and make recommendations. One wrote, "Have a regularly scheduled 'meet and greet' with the SPD. We citizens are not all that bad."
No, we're not all bad. Still outraged and divided. But committed to seeing change. (Jacob H. Fries)
2nd Place: Build a memorial; 3rd Place: Take better care of the mentally ill
---
BEST TV ANCHORPERSON
Stephanie Vigil, KHQ
For the past 12 years now, Stephanie Vigil has been behind the anchor's desk at KHQ, recounting the day's events to the people of the Inland Northwest. Vigil began her career in radio but made the switch to television while working in Sacramento, landing in Spokane in the late '90s. Now a familiar face on the screens of thousands in our region, Vigil says she's always been a news junkie. "I love information. I watched the news as a child, delivered and read the newspaper when I was a teenager, and traveled extensively with a backpack after college, all to gain knowledge of the world around me," she says. (Mike Bookey)
2nd Place: Nadine Woodward, KXLY; 3rd Place: Robyn Nance, KXLY
---
BEST TV WEATHERCASTER
Tom Sherry, KREM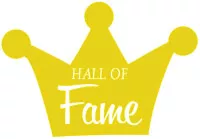 Don't like the weather in the Inland Northwest? Just wait five minutes! Ha! But seriously, with our unique topography and climate, predicting the weather around these parts is no slam-dunking walk in the park, which is why our readers put their trust in KREM's Tom Sherry to let them know whether they need an umbrella, a parka, sunscreen or an emergency bunker. He's also got 22 years on the air in the region to back him up. And remember, it's not his fault if it rains. (Mike Bookey)
2nd Place: George Maupin, KHQ; 3rd Place: Kris Crocker, KXLY
---
STUCK IN SECOND: Best Weathercaster
George Maupin, KHQ
As she takes a smoke break from her job at Macy's, Guen Matheson sees KHQ weatherman George Maupin crossing Howard Street. She calls out to him and they smile and wave. They've never met, but Matheson likes the weatherman and wants him to know it.
"I like it when he goes into the camera and looks like this," Matheson says, zooming her head in and out. "He's funny."
The TV studio is Maupin's habitat.
"The problem I have is that I'm a nervous wreck," he says. "When I'm home alone, I can't sit down, I'm just walking all the time. When I go out places, live people make me nervous. But a camera doesn't make me nervous. I don't know what it is, but I feel very comfortable there."
"There" is the studio, the place he's been regularly for over four decades.
The alarm at Maupin's house goes off at 1:30 am. Right away, he's up and looking at the KHQ website and the Weather Channel, soaking up atmospheric data. He's at the office by 2:30 am and recording by 3:30.
Maupin stumbled into the weather industry.
"I screwed around in my late 20s, I got drafted, they sent me to Vietnam, I came back, I went back to work at a market, and I was really bored," Maupin says. "I wanted to do something, so I went to a little cheesy radio and television school in Hollywood."
School landed him a job in Palm Springs, Calif., working the weekend desk. His time as a weatherman began when, as a sports reporter, he was offered the job to replace the station's weathercaster. She left Palm Springs to marry actor Tom Bosley, "the guy who was the dad on Happy Days," as Maupin describes him.
This spring is Maupin's swan song. Due to belt-tightening, the 68-year-old says, he will end his time with KHQ in May.
He isn't bitter about leaving. And he isn't bitter about his perennial second place, behind KREM's Tom Sherry.
"Well, anybody would like to be first, but second place is better than third place, so I'm not complaining," Maupin says, before he moves on to talking about the manic hustle of TV studio life. (Joe O'Sullivan)