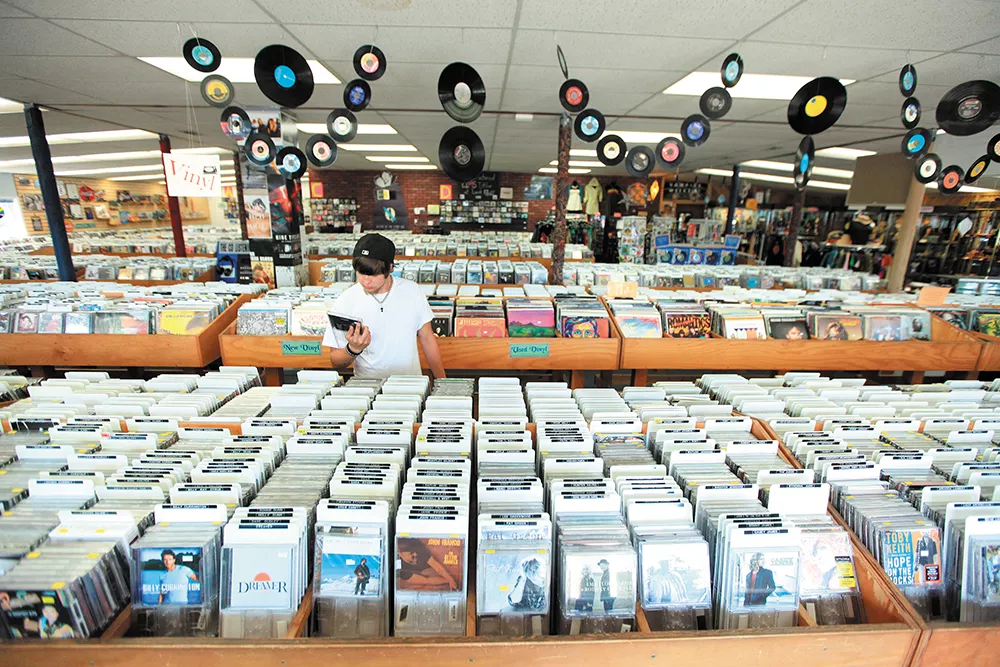 Best Record Store
1st Place: 4000 Holes
2nd Place: Garageland
3rd Place: Groove Merchants
North Idaho's Best: The Long Ear,
Coeur d'Alene (pictured)
Best Bookstore
1st PLACE: Auntie's Bookstore
A place like Auntie's needs no introduction, as it makes itself unmistakably known with its gorgeous window displays full of acclaimed works, and its historic, towering red-brick location in the heart of downtown Spokane. Three floors of books is about three times as many floors as almost any other bookstore in town can brag about stocking, and the lovely smell of old books is impossible to simulate. Count on Auntie's to give you the real thing.
2nd PLACE: Barnes & Noble
3rd PLACE: 2nd Look Books
NORTH IDAHO'S BEST: The Well-Read Moose, Coeur d'Alene
Best Florist
1st Place: liberty park
2nd Place: Appleway
3rd Place: Rose & Blossom
North Idaho's Best:
Flowers by Paul, Post Falls
Best Jewelry
Jewelry Design Center
Jewelry Design Center's tagline states that they want to be your jewelers for life. An ambitious goal, no doubt, but one that this locally owned, family-run company intends to realize through an unbeatable combo of expert sourcing, custom designs and precision craftsmanship. With that uncompromising long-term commitment, no wonder their customers reciprocated by voting them tops.
2nd PLACE: Pounder's Jewelry
3rd PLACE: Dodson's NORTH IDAHO'S BEST: Clark's Diamond Jewelers, Coeur d'Alene