BEST RADIO STATION
ZZU "The Zoo"
Maybe it's all the Lady Gaga, Katy Perry and Maroon 5 that ZZU pumps into the atmosphere. Maybe it's their perennial "Best Of" morning show anchors, Dave, Ken and Molly. Maybe ZZU producers break into cars at night and glue radio dials to 92.9. Are we judging? Nope. A win is a win. (Joe O'Sullivan)
2nd PLACE: KYRS "Thin Air"; 3rd PLACE: KXLY "Coyote Country"; North Idaho's Best: KPND-95.3 FM
---
BEST RADIO DJ TEAM
Dave, Ken and Molly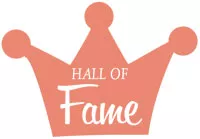 Molly Allen once appeared on the TV show Weakest Link. Ken Hopkins used to be known as "Little H Bomb." As a 10-year-old, Dave Sposito kept over 100 rats as pets. Bring these personalities together and you form the Voltron of local radio: Dave, Ken and Molly. You know what you don't do with Voltron? You don't mess with them. (Joe O'Sullivan)
2nd PLACE: Jay and Kevin (and Slim); 3rd PLACE: The Radiomen
---
BEST TOURING MUSICAL
Wicked
Winner of a Grammy and three Tony awards, Wicked tells the story of how The Wizard of Oz's two witches came to be known as the nice one and the wicked one. It also edges out a pair of older, more traditional shows: Beauty and the Beast and Young Frankenstein. What's next? Punk rock opera? (Joe O'Sullivan)
2nd PLACE: Beauty and the Beast; 3rd PLACE: Young Frankenstein
---
BEST LOCAL FILM
Vision Quest
Matthew Modine, star of Vision Quest, a 1980s wrestling/coming-of-age flick, cemented his goodwill with the Inland Northwest when he visited Spokane in January to screen his latest short film. Has Modine worn a unitard since he portrayed Loudon Swain? We didn't ask. But somewhere, tonight, Modine is wearing a unitard. Even if it's only in our dreams. (Joe O'Sullivan)
2nd PLACE: Spokanarchy; 3rd PLACE: Benny and Joon
---
Best Small Town Festival
Chataqua Festival
Soul singer Allen Stone is not Chewelah's only claim to fame. The annual Chataqua festival brings upwards of 50,000 people into the town each July for a three-day weekend of fun.
Inlander reader Michelle Fulton attended her first Chataqua festival last year and remembers spending the day looking at all of the vendors, enjoying a break from city life and all this small but mighty town has to offer.
"One, it's that small town feel when you leave Spokane and head up there," she says. "And second, the venue is great. The public park with the river running behind it and the history behind it and learning what it's all about."
Chataqua is an updated version of the festivities at Lake Chautauqua, New York, circa 1874, where people would gather to listen to lectures, poets, actors, explorers and artists. A century after the initial East Coast event, the festival made its way to the Inland Northwest, where people now flock for carnival rides, stage shows, shopping and more.
Along with the 27-hole Chataqua Golf Tournament, held at the Chewelah Golf & Country Club course, Chataqua also offers a climbing wall, a little league and softball tournament, swimming, boating and fishing. The festival also includes a fine arts and crafts fair that is known for displaying excellent hand-crafted pieces.
Enjoy a bit of music? Chataqua's CenterStage has you covered. Every evening of the festival, the 800-seat stadium is filled with three hours of music, from blues to country to pop.
Chataqua organizers know you can't have a festival without lots of food and offer festivalgoers the traditional corn dogs, funnel cakes, elephant ears and BBQ, as well as tastebud-tickling ethnic specialties. For the 21-and-over crowd, there's a beer garden right next to CenterStage that serves beer, wine coolers and hard lemonade. Just make sure to have your ID handy.
Looking to work off those carnival calories? Check out the 5K and 10K runs. Just like Bloomsday, but on a much smaller scale, participants get a T-shirt once they cross the finish line. If you want to enjoy all three days of the festival with Chataqua Charlie, the festival's mascot, you're more than welcome to camp at one of many local RV sites. (Azaria Podplesky)

2nd PLACE: Pullman's Lentilfest; 3rd PLACE: Odessa's Deutchefest; NORTH IDAHO'S BEST: St. Maries' Paul Bunyan Days
---
BEST CONCERT
Brad Paisley and the Spokane Arena
"Whiskey Lullaby," "Mud On the Tires," "Waiting on a Woman." If you caught Brad Paisley at the Spokane Arena on Feb. 9, you heard just about all the life lessons you need. And then there's the virtual appearance by Carrie Underwood on "Remind Me." As in, a hologram of Underwood trading lines with Paisley, both beamed through Spokane Arena via a JumboTron. Never seen Gwar do that. (Joe O'Sullivan)
2nd PLACE: Toby Keith at Northern Quest; 3rd PLACE: Elton John at Spokane Arena
---
Best Radio DJs
Jay and Kevin
Jay Daniels doesn't spend much time reflecting on second place. As one-half (or one third, if you count producer Slim) of the Jay and Kevin show on 99.9 Coyote Country, Daniels helps provide the duo/trio's staccato banter between country singles.
"We always say, 'Hey, we're No. 2, that stinks, hey-o!'" says Daniels.
But the veteran radioman is more interested in talking about what he loves: doing radio.
"We just have fun," Daniels says. "We try to be relatable."
When asked about his funniest memory, Daniels draws a blank. So he leaves the phone to ask his co-conspirator, Kevin James. He returns laughing.
"We had a stunt guy, Reggie. We had this challenge one morning where he was supposed to hitchhike back to the station."
But unbeknownst to poor Reggie, the radio hosts had arranged for someone to swing by and pick him up. Said person came with a gun on the seat, Guns and Ammo magazines. Oh, and there was a blow-up doll in the backseat. Once Reggie got settled in, Driver X started taking him away from the radio stations.
"Reggie opened the door while he was driving and rolled out the door and started running the other way," Daniels says, laughing. "The poor guy's bugging out." (Have Inlander Best Of winners Dave, Ken and Molly every pulled a stunt like that?)
When he says his age — Daniels is 51 — James laughs in the background. He's only 41. But the Jay and Kevin show has gotten younger. Three years ago, they added 30-year-old Slim.
"It's awesome having Slim. He's just young and fun," Daniels says.
As for Kevin's chuckles at Daniels' seniority?
"If he keeps up with this attitude, he'll never make it," says Daniels. (Joe O'Sullivan)

---
BEST FREE FESTIVAL
Pig Out in the Park
For the past 32 years, Inland Northwest residents have gotten out their elastic-waisted shorts to make room in their bellies for a whole lotta Pig Out in the Park. Aside from dishing out tasty delights, the free late-summer festival has also brought its A-game in recent years on the stage, too: Last year, Portland rabblerousers March Fourth Marching Band and '90s "Sex and Candy" rockers Marcy Playground headlined the festival. Pretty awesome. (Leah Sottile)
BEST FREE FESTIVAL: 2nd PLACE: Valley Fest; 3rd PLACE: ArtFest; NORTH IDAHO'S BEST: Art on the Green, CdA
BEST OUTDOOR MUSIC FESTIVAL: 2nd PLACE: Elkfest; 3rd PLACE: Festival at Sandpoint
---
BEST ARTS FESTIVAL OF 2011-12
Art Fest
For the first time in several years, ArtFest has managed to break the iron grip that Art on the Green had on the No. 1 spot of the Best Arts Festival category.
David Brum, who oversees ArtFest in his role as the special programs and volunteer services coordinator at the Northwest Museum of Arts and Culture, is reluctant to attribute that coup to any one factor. Although the festival's purpose is the same as it was when it was started 27 years ago — to showcase diverse Northwest artists, engage the local community and raise funds for the MAC — a lot has changed, too.
"Six years ago, the maximum amount of artists we could jury into the show was around 80, because of space limitations," says Brum. That ultimately led to ArtFest moving from the MAC campus to nearby Coeur d'Alene Park in Browne's Addition. "Because we're in the park, we're able to make it more of a festival setting. We had over 140 artists participate last year."
The three-day event has also steadily increased its cachet with regional artists working in every medium under the sun: jewelry, wood, metal, glass, ceramics, watercolors, and more. Around 230 artists have already applied for the limited — and often very lucrative — spots among the live music, beer gardens and food stalls of ArtFest 2012.
Accordingly, the number of visitors has grown, though Brum stresses it's hard to get concrete figures from the festival's open, free, and un-ticketed admission.
"We have about 30,000 people a year on average coming to this event," he says. "It's evolved into something I think the community respects and wants to be a part of. A lot of people put it on their calendar to come here year after year."
Those increases in space, artist participation and public attendance aside, Brum surmises that the most effective change came when ArtFest shifted its layout from a "rectangular box" with rows of aisles to a "serpentine oval shape" that was easier to navigate. First implemented in 2010, the new layout was "perfected" last year. And the response may have been encouraging enough to account for ArtFest's surge in the polls.
"Changing the look has really freshened it up. It improved traffic flow and it feels more festival-like," Brum says. "We got a lot of positive comments about that." (E.J. Iannelli)

2nd PLACE: Art on the Green; 3rd PLACE: First Friday Spokane
---
BEST CHARITY EVENT
Coaches vs. Cancer Golf Classic & Basketball Gala
Really, Mark and Marcy Few could probably think of a million things to do with their time. But instead, over the past decade, the Gonzaga hoops coach and his wife have raised $5.4 million for their charity, Coaches vs. Cancer. Each year, the Fews shepherd hundreds of thousands — last year, over $600,000 — and donate it all toward children's cancer research. It makes you wonder: If all coaches had the Fews' philanthropic mentality, maybe we could win the fight against cancer just a little bit faster. (Leah Sottile)
2nd PLACE: Race for the Cure; 3rd PLACE: Epicurean Delight
---
BEST ARTS ORGANIZATION
Northwest Museum of Arts and Culture
This win has got to feel good. After a rough-and-tumble year, the Northwest Museum of Arts and Culture is still on top for Inlander readers as the Best Arts Organization in the Inland Northwest. And if anyone ever questioned that, the MAC proved itself last year, packing galleries with the Leonardo da Vinci exhibition, buddying up with Terrain for some seriously groundbreaking visual art, and attracting 1,200 music fans to check out the Globes' performance there. Hey MAC? If no one has said it to you in a while, we're here to let you know: The Inlander and all of our readers are really happy you're around. (Leah Sottile)
2nd PLACE: Spokane Symphony; 3rd PLACE: Terrain; NORTH IDAHO'S BEST: Coeur d'Alene Summer Theatre
---
BEST LOCAL BAND
Reader Throwdown
Music is a thing of passion. And this year we thought we'd worm our way into readers' brains to see what local acts — aside from the excellent musicians who swept the category's top three slots this year — really speak to their hearts.
One band that received a sizable pile of votes was local indie-rock outfit CATHEDRAL PEARLS, fronted by longtime local siren Karli Ingersoll (nee Fairbanks). The band features Karli's husband, Caleb, on drums, and another cute married couple, Max and Carrie Harnishfeger, on bass and keys. One reader, Sean Finley, says he's gotten to know Karli over the years and thinks Cathedral Pearls "seems to me to be one of a few local bands to really be carving out a Spokane sound. A little folksy, a little shoegaze, but for whatever reason it just sounds like Spokane."
Another local band has won a lot of hearts by playing to them. Meredith Coleman says she first fell in love with bluegrass band OLD BEAR MOUNTAIN at a friend's wedding on the roof of the Spokesman-Review building. "They had just finished playing their last song of the set, which was pretty amazing," she says. "The crowd at the wedding cheered for them to play another song — the same song — again because they were loving it! [The band] seemed a little confused but then picked right up and played the same song twice." Another reader, Chris Cindric, heard about OBM after a friend saw them live and recommended their music to him. And though he has only listened to their recorded material, he says he loves "the fun, fresh, young sound they bring to bluegrass." He even used one of their songs to soundtrack a winter trail-running video he posted on YouTube.
Jennipher Stillwell has been following the members of rock band FAIL SAFE PROJECT for years — since singer George Silva was in popular local nu-metal outfit Five Foot Thick, in the early 2000s. She says you have to see Fail Safe Project live in order to understand. Over the years, she's noticed "how people flock to them and follow them to wherever they tour." She says that talent is contagious — people can't resist the Fail Safe Project. "Wherever they roam, people flock and are instantly hooked."
The way a band can captivate a room seems to be a common factor for lots of readers in choosing their favorite local band. Reader Kate Allison loves the way Americana band FOLKINCEPTION can get people on the dance floor. "They make every show a party," she says. But even more, she's watched as they've become the band of her neighborhood: "It's very much a community band, almost a South Perry neighborhood band. I couldn't name a song of theirs that I don't care for." (Leah Sottile)

---
BEST LOCAL BAND, ORIGINALS
Sammy Eubanks
Want to topple Sammy Eubanks, the country and blues guitarist who has swept our best local band category for the last two years? Well, start by playing Spokane and the surrounding area for 30 years. Yeah. This guy is a lifer. Eubanks is one of those guys you'll see in our music listings every week — getting people at clubs, bars and festivals dancing all year round. And when big dogs like BB King come to town? They call Eubanks in to open for him. (Leah Sottile)
2nd PLACE: Terrible Buttons; 3rd PLACE: The Camaros
---
BEST LOCAL BAND, COVERS
6 Foot Swing
The glamour, excitement and music of the 1920s is reawakened in the 21st century by Spokane swing and jazz cover band 6 Foot Swing. Blending the many ages and genres of jazz, this local outfit manages to respect the classics they perform while bringing contemporary appeal to their performance. The band also plays weddings and special events — and there's a reason: This band makes the dance floor absolutely irresistible. They're releasing an album on March 31 at A Club. (Lauren Miller)
2nd PLACE: The Cronkites; 3rd PLACE: Cruxie
---
BEST LOCAL PLAY OR MUSICAL OF 2011-12
Rent (Lake City Playhouse)
Rent might easily have been voted into its top slot as a gesture of goodwill. After all, it was a bold move just to entertain the thought of staging this award-winning musical with homosexual and HIV-positive characters at a community theater in rural Idaho.
But solidarity and goodwill will only carry you so far. To attempt to explain the popularity of Lake City Playhouse's production of Rent as a wider public reaction to an outspoken minority would be missing the point. Whatever complementary forces might have been at work, Rent was a compelling and deserving production in its own right.
"Some people may point to the controversy," says George Green, artistic director at the Lake City Playhouse, "but we were selling tickets way before we started having some of those minor issues.
"I think people came and saw what was on the stage and how talented those performers were, and word of mouth just grew. We had people buy season tickets because of what they saw — not the content, but the production value."
Directed and co-choreographed by local theatrical mainstay Troy Nickerson, Rent successfully translated the Broadway-sized rock operetta to the smaller stage of the Lake City Playhouse. It was a technical feat that was pulled off with the help of choreographer Jillian Wylie and a group of musicians under the direction of Zack Baker.
"There's so much involved with putting a band right there in the middle of the stage, with performers singing and dancing around them 100 percent of the time," says Green. "To balance that in our space was very, very challenging.
"And then you had voices like Robby French and Todd Kehne and Christina Coty, and gosh, Keyonna Knight as Mimi. So many people will always remember that performance. I mean, for a girl of her age to have that caliber of talent and bring it every night at that level was just stellar."
Despite adding extra shows, the theater ended up turning patrons away. That likely left far more people disappointed about missing the chance to see Rent than those who disapproved of it being staged in the first place. (E.J. Iannelli)

2nd PLACE: The Miracle Worker, Interplayers; 3rd PLACE: Best Little Whorehouse in Texas, Civic
---
BEST STRANGE, ONLY IN THE NORTHWEST ATTRACTION
Garbage-Eating Goat
Imagine a carnival barker, with a bright-red top hat and a thick, black handlebar moustache, bellowing in a baritone mile-a-minute patter, demanding all passers-by — Man and woman! Young and old! — behold the heart-stopping, life-changing wonders behind the curtain, through the doors, into the Halls of the Inland Northwest.
See! A mechanical marvel with a steel heart and an iron will, a beast of insatiable thirst for refuse and man-made waste, a hollow-horned Capra Hircus with the Satan-spawned power to summon into its open maw — with a hurricane gust! — any items you dare to carry in your timid, trembling hands!
Gaze in awe! At a child's toy that can hold two-dozen grown men, a simple play-thing grown to a back-breaking, skyline-scraping, nose-bleeding height, a wagon that even Paul Bunyan's towering ox itself could not budge!
Cower before! The "Alligator at the Northwest Seed and Pet on Sprague!" Gasp! At "how Pend Oreille is really spelled!"
At least, those are a few of the sights Inlander voters picked as the best strange, only-in-the-Inland-Northwest attractions. And far and away, with at least two-dozen different variations in names and spellings, was the iconic garbage-eating goat. Crafted by Sister Paula Turnbull for Expo '74, the goat statue in Riverfront Park will, with the press of a button, suck garbage from visitors' hands. It won with more than 400 votes, including someone who thought the choice was such a no-brainer he or she simply wrote: "Goat, duh"
The big red wagon nearby — the one Conan O'Brien marveled at on his tour a few years ago — came in second, with the Looff Carousel close behind. The Milk Bottle ice-cream shop, however, continues to garner Spokane's still-sizable "fans of buildings shaped like milk bottles" vote.
A few voters know about the quirkier sites further a field: "Robot Hut Museum" in Elk. The "Prostitute Museum" in Wallace.
A few selections seemed backhanded ("view of the poop plant near Joe Albi stadium"); snarkily sartorial ("how people dress at the airport"); bitter ("watching thieves steal cars and the police do nothing about it"); and depressing for a select few citizens ("Tomb of the Ex-One-Term-Mayors").
But, overall, the timeworn adage remains true: It's the goat that gets the votes. (Daniel Walters)
2nd PLACE: Big Red Wagon; 3rd PLACE: Looff Carousel