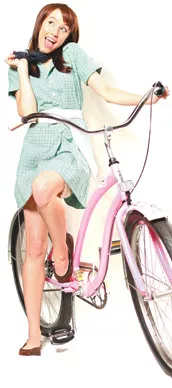 Here at The Inlander, we've always understood that our readers know best. All the way back in 1994, we launched the region's first Best Of readers poll. And for 19 years now, we've been asking the questions, tallying up the results and publishing it all for your reading pleasure.
So here's our 2012 edition, bigger than ever — more questions, more pages and more reader votes. We've added "Stuck in Second" stories about perennial second-place finishers who deserve a closer look — hey, there's nothing wrong with second place in this competition! Watch for our "Reader Throwdowns," where we ask Best Of voters why they picked worthy runner-ups in some of the ballot's hottest categories. We also brought back the ever-popular "Wild Card" questions to take the readers' temperature on important issues like where to be when the world ends (if you're Mayan) later this year. And of course be on the lookout for people and businesses that have won for 10 years or more — they're marked throughout as members of the Best Of Hall of Fame.
After you're finished, don't forget to thank all those judged Best — either by the voters or by you alone. They make the Inland Northwest a Best Of kind of place.
Section Editor Jacob H. Fries
Art Director Chris Bovey
Layout Assistant Alissia Blackwood
Models Chelsea Hendrickson, Alejandro Barajas Garcia
Photographers Alicia Carlson, Jeff Ferguson, Stephen Schlange, Young Kwak
Writers Luke Baumgarten, Mike Bookey, Jordy Byrd, Annemarie Frohnhoefer, Tiffany Harms, Kirsten Harrington, E.J. Iannelli, Alicia Purvis-Lariviere, Ted S. McGregor Jr, Lauren Miller, Joe O'Sullivan, Azaria Podplesky, Lisa Fairbanks-Rossi, Carrie Scozzaro, Joel Smith, Leah Sottile, Chris Stein, Daniel Walters