We used to send employees with balloons out to all of the winners of our annual Best Of readers poll. Certificates were delivered, pleasantries were exchanged.
Now we invite the winners to a big old party with free booze and a giant spread of snacks. We think we're onto something.
Last week's party at the Lincoln Center drew more than 400 people — many in Mad Men-style attire — to munch on bacon-wrapped dates, swig manhattans and dance to DJ Ramsin and Ben "Preslee" Klein. If that's not enough, we got to see — later in the evening — former Hollister-Stier head Anthony Bonanzino do the splits on the dance floor.
That's the kind of thing that just doesn't happen at office visits.
The people who helped make the issue look as gorgeous as it did.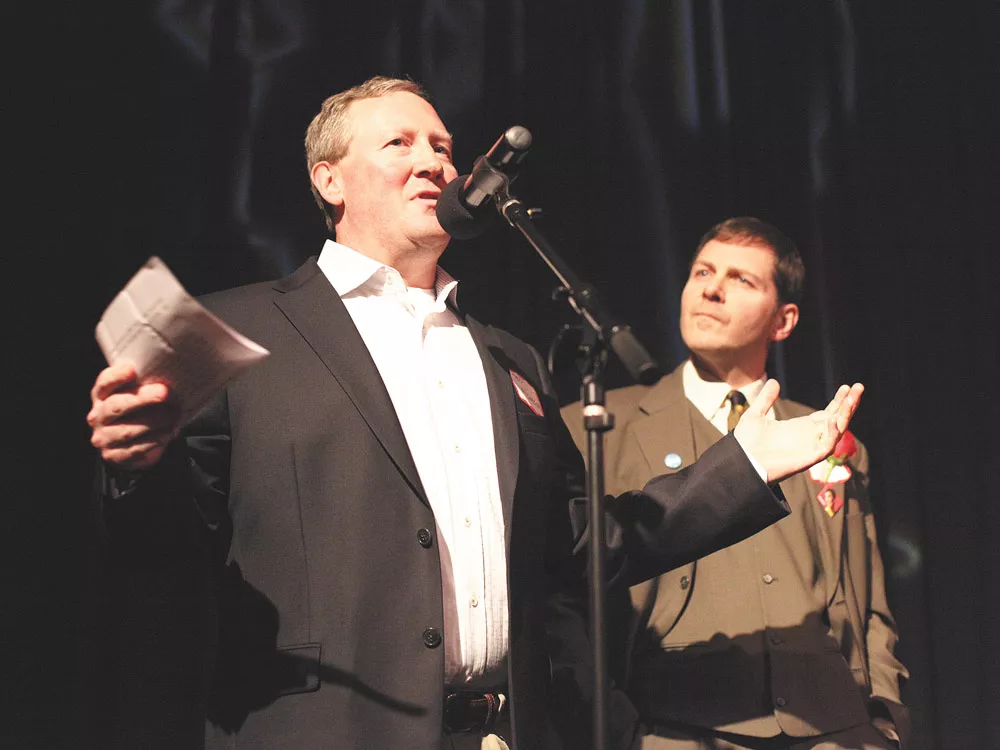 Editor/publisher Ted S. Mcgregor Jr. says something his brother, general manager Jer McGregor, is not so sure of.
KREM's Tom Sherry and Annual Manual editor Tamara McGregor.
Ben "Preslee" Klein onstage.
Pend d'Oreille Winery's Denise Alveari with Cyril Balonwu.
Weathercaster Kris Crocker with KXLY director Kellen Harrel.