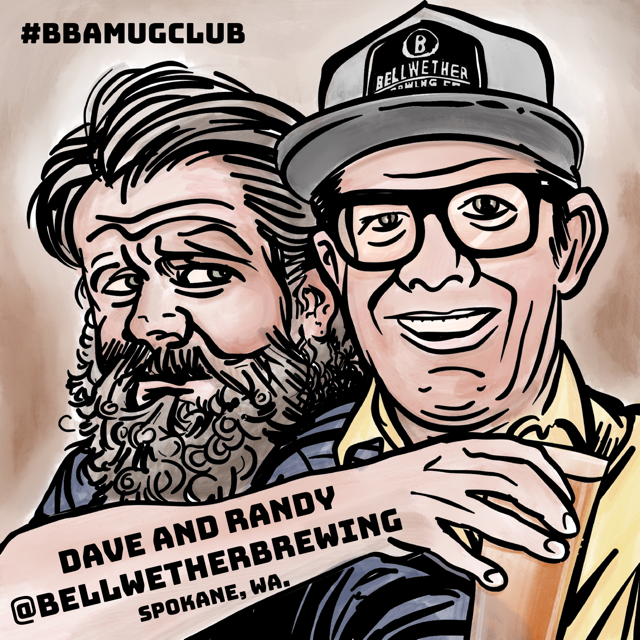 Beer folks often talk about how crafting delicious beverages is as much about building community as it is about creating a new brew. If you need any evidence that's true, just talk to Blaise Barshaw.
The 58-year-old artist and lifelong Portlander moved to Spokane two and a half years ago. In exploring his transition from the Rose City to the Lilac City, he noticed the cultural life of Spokane seemed to be growing, something of interest after years of running a Portland print shop. And a big part of the appeal for him was Spokane's burgeoning craft beer scene. After being priced out of Portland, he found he could buy a place in Spokane, so he headed east.
"When I moved here, one of the first places I went was Mountain Lakes [Brewing]," Barshaw says. "When we got here, there were, like, three breweries. Now there's like 30. Hopefully this coronavirus doesn't set everything back a couple of years."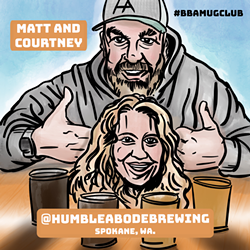 Barshaw explored the local beer scene and started doing art in Spokane, including taking part in shows at Resurrection Records and showing work at Boutique Bleu and Terrain.
It wasn't all smooth sailing. When Barshaw moved to Spokane, he was just six months into his recovery from an emergency heart surgery for a congenital condition discovered, he says, when "a totally random check for something else caught it." And six months after arriving here, he was diagnosed with stage 2 cancer. As he was going through treatments, his new friends at Mountain Lakes invited him to join a brew, a welcome diversion. He's now clear of the cancer.
With the arrival of coronavirus and forced changes to their businesses, craft breweries are relying on to-go orders, and some have simply shut down to wait out the crisis. Barshaw knows a lot of folks in the local brewing scene now, and he thought to himself, "what can I do to help?"
The answer is an Instagram illustration project he's calling the #bbamugclub. Each week, Barshaw creates a piece dedicated to the owners of a brewery. He started with his buddies at Mountain Lakes, then had them choose the next brewery in the weekly series. Each featured brewery chooses the next in line. So far, Barshaw's done illustrations for Mountain Lakes, Humble Abode, Bellwether Brewing, Black Label Brewing and the Grain Shed.
"It's just a little bit of time for me. It's my giving back. I don't have a lot of money to lavish on everyone," Barshaw says with a laugh.
If it can shine a spotlight on some breweries that might encourage people to get out and support their local craft beer spots, all the better. Barshaw knows what a tough business that craft brewing can be, even in the best of times.
At local breweries "almost everybody is a couple-person operation," Barshaw says. "Everybody thinks it's like printing money, but it's really an expensive deal." ♦
See Barshaw's work on Instagram @blaisebarshawart