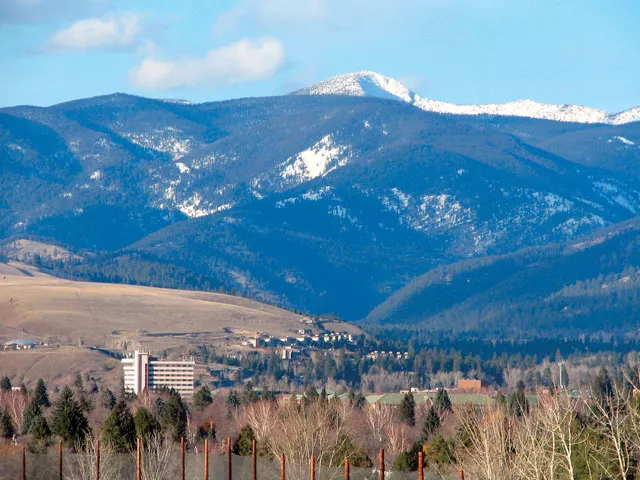 An overnight stay at the Holiday Inn Express in Spokane. Limo service with a personal guide. Champagne and chocolates on the way to downtown shopping. Free dessert at Wild Sage afterwards.
Sounds pretty good if you're a shopaholic in the winter-locked hinterlands.
Sounds pretty dangerous if you're trying to keep business in those hinterlands during troubled economic times.
These two perspectives clashed in Missoula late last month after the city's Chamber of Commerce sent an e-mail blast to its members, advertising the above-described ladies' shopping getaway in Spokane. The Holiday Inn Express (a member of Missoula's chamber) says it was just trying to provide a special offer. Business owners in Missoula, though, saw it as a double-cross.
"It doesn't seem to be quite right," one Missoula boutique owner told the Missoulian. "Boutiques and small stores aren't able to compete with national retailers' big sales… and then to pull our segment of the economy that does have disposable income and would shop in our downtown during this season is really sad."
The chamber has defended itself, saying its bylaws preclude it from turning away members from outside the area, and that twice-annual e-mail promotion is merely one perk of chamber membership at a certain level.
"I completely understand a dues-paying member is entitled to an organization's benefits, but at what cost?" another shop owner asked. "I would think discretion would dictate you look at the big picture. How many dues-paying members will be negatively affected by a busload of women traveling to Spokane to spend their money?" Lori Divis, general manager of the Spokane hotel, breathed a kind of overwhelmed sigh when The Inlander called. "Our thought was not to take business away from Missoula that wouldn't already go away from Missoula," she says, noting they were also part of a back-to-school-themed blast in Missoula back in September. "[It was just] a nice getaway for ladies — or men — who are looking for some thing to do."
Rich Hadley, president of Greater Spokane Incorporated, concedes that businesses may feel especially protective during an economically troubled holiday season, but he downplays the notion that Spokane's big-city amenities draw dollars away from Missoula.
"There are also a lot of people from this area who go to Missoula for recreation, tourism, camping," he says. "So if some people come here to shop and to come to our events and stay in our hotels, the return is a lot of us going there to do the same things."
Rod Austin, head of Missoula's Business Improvement District, says he understands the Spokane hotel is just trying to make money in a troubled economy, but he says he wonders if the chamber might think twice next time. (Chamber president Kim Latrielle says she'll take it up with her board of directors later this month.)
"Maybe we'll do the same thing to you guys next year," Austin says, with a laugh.