Some hangovers never really go away. Days later, fear and shame still swim in the stomachs of 13 people now summoned to Spokane County District Courtroom No. 6. Many shift in their seats nervously. Eyes well up. As others returned to work on Jan. 2, these gathered few must face the bright, new year with dread. The courtroom sits silent. Everyone rises as Judge Donna Wilson takes the bench for the first DUI docket of 2015.
"So everyone had a good New Year's, huh?" the judge says.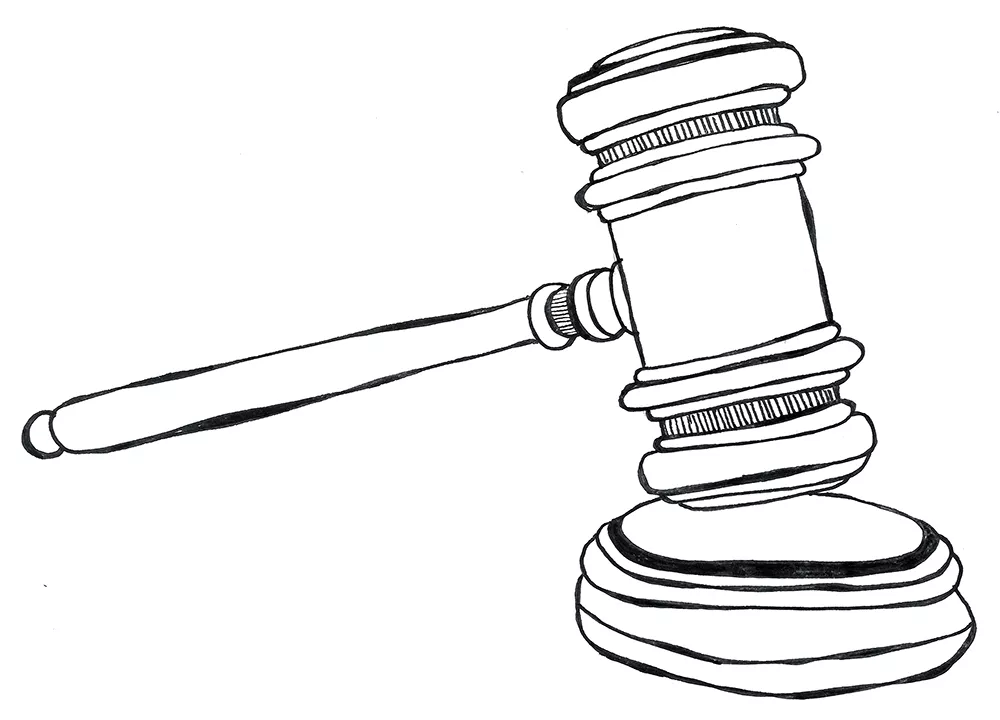 Working down the docket, the judge calls through the names. Jasmine, 19, faces charges she rammed her Audi station wagon into an electrical box before getting the vehicle stuck up on some boulders (blood alcohol content, .147). Susan, 52, was caught driving 48 miles per hour along Interstate 90 with her headlights off (BAC, .086, just over the legal limit).
"You could have been killed," the judge tells them.
Brad, 48, steps forward in a blue polo shirt and glasses. His attorney stands next to him, hair trim, suit sharp. Authorities say officers stopped Brad just after 11 on New Year's Eve, speeding and drifting out of his lane. He explains he is heading to pick up his children, but fails a field sobriety test and refuses a breathalyzer.
The prosecutor reads through the file. He has a previous BUI charge, boating under the influence. And he's a local firefighter.
"What?" Judge Wilson exclaims, adding, "How old are the kids?"
Brad stands with his hands clasped at his waist. He says he has twin 12-year-old boys and a 5-year-old daughter. His attorney addresses the court a short while later, adding with sad irony:
"[My client] is not just a firefighter. He drives the engine."
"Awesome," the judge responds, turning to Brad. "You know better."
Wilson orders him released, but he must undergo eight random urine tests a month at $20 a pop. She continues down the docket. Brendan, 32, got picked up at 3:15 am on Jan. 1. His movements were "slow and labored" (BAC, .102). Logan was found asleep in his truck with a loaded Glock pistol nearby (BAC, .144).
"Law enforcement was overwhelmed by the smell of alcohol inside the vehicle," the prosecutor adds. "The arrest decision was extremely easy."
Wilson releases them all after scheduling future court hearings. She warns them they must not use any drugs or alcohol: "You're going to be clean as the driven snow." They all shuffle out of the courtroom, their first appearance over, but a sickness churning still, the ache of regret and the weight of consequences to come.
After the hearing, one defense attorney heads toward the exit as a colleague passes by.
"You get some new clients from the New Year?" she asks.
"You betcha." ♦